Hey Everyone! Long time no post. My blog is finally cleared from the malware warning it was getting, thank goodness. I was starting to freak out and couldn't get it figured out so I almost shelved the blog. Luckily I had some awesome people help me out and google got me scanned and cleared. I think I will keep my blogroll down for awhile just to be safe.
It has been kinda hectic around here and quite frankly circus like. I picked this mani from the stash of pictures I have waiting to be posted for the reason. It has been stressful and crazy and at least things seem to be settling down a bit. I am working on a couple big crochet projects which is taking some time to deal with as well.
On the animal front the puppy got his surgery and is doing very well. He keeps climbing the stairs which he isn't supposed to do. He is not house broken and he is in the puppy chewing stage so it is quite hectic. I have very sad news about the kittens. The little guy had a couple of seizures two weeks ago. They were really bad and he didn't come out of the last one. We rushed him to the emergency vet but had to make the difficult decision to let him go. They both had a disease that I can't even begin to pronounce and the little guy had worse effects from it. I was heartbroken and am still sad but he is in a better place and not in pain or discomfort any more. The other little guy is doing well and our vet named him Neil. He is getting bigger and is quite the character.
Ok on to the POLISH!!!
This polish is from the 2012 Spring Finger Paints Gumdrops and Lollipops collection. I saw this polish in the store but passed on it thinking I would come back later and get it. I figured it wouldn't be a popular color but I was incredibly wrong. I never found it again and had several wonderful ladies keeping an eye out for it for me. One of them was sweet enough to find it and RAOK it to me and I am so thankful to her for that. I LOVE this polish and am so happy I was finally able to get it!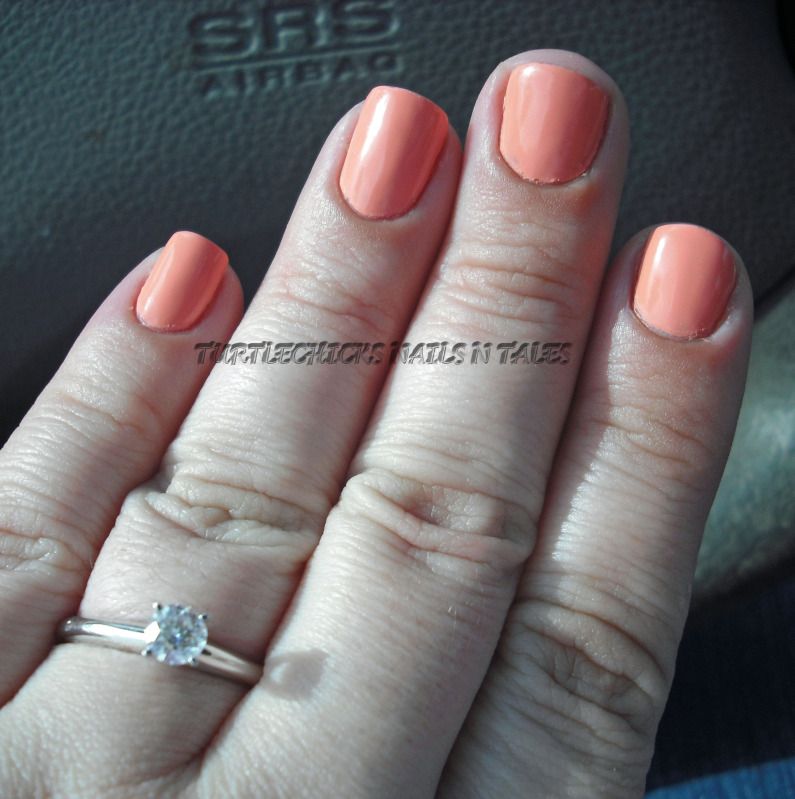 Finger Paints Circus Peanuts!!!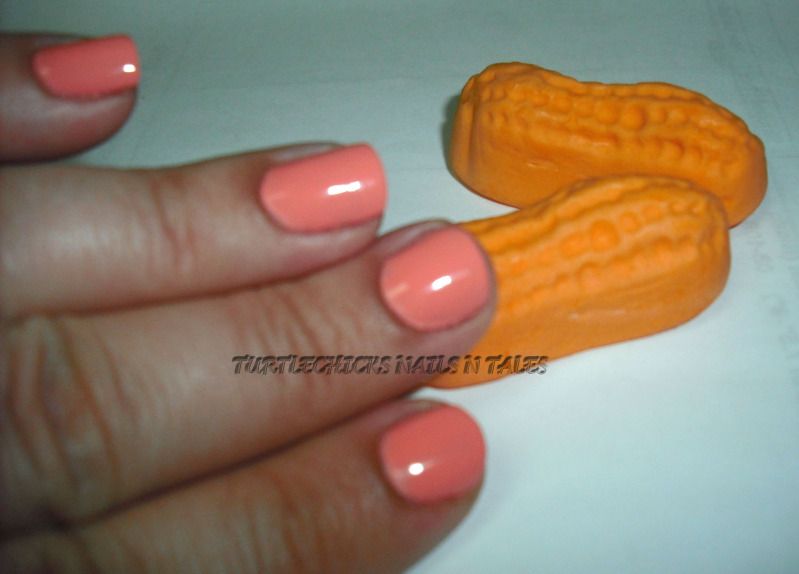 I also went on the hunt for real circus peanuts. They were not easy to find but I ended up snagging them at Walgreens. I think I went through two bags before I had some to take pictures with. They didn't last too long. Everyone loves circus peanuts!
Real circus peanuts!
If you didn't have the candy nearby the color seemed to be pretty color accurate from memory. Once I had the candy in front of me though I realized the color wasn't as close as I thought.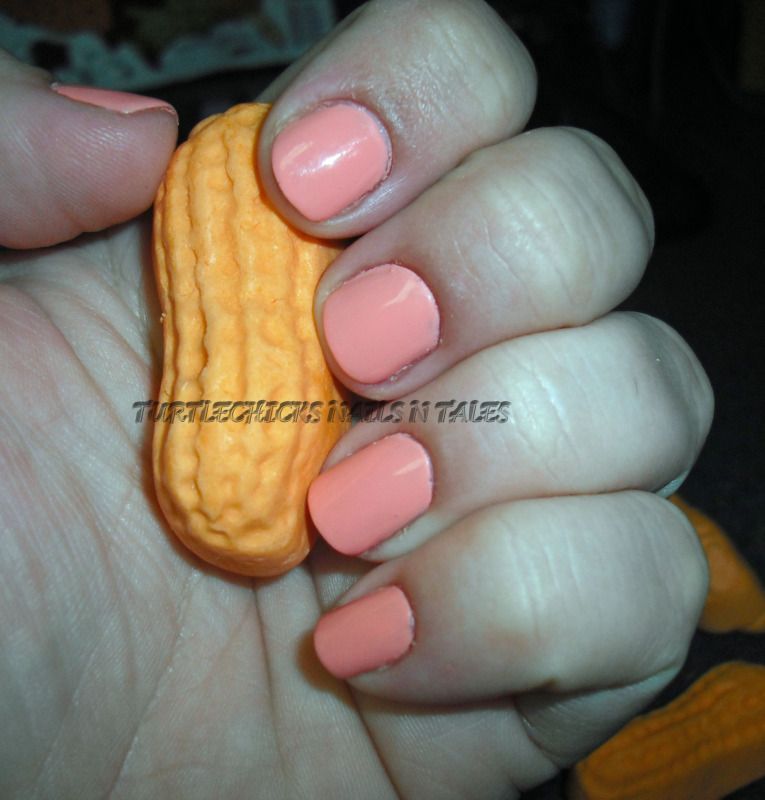 It was a pinky, coral like orange color. Very unique and very pretty.
There were times when it looked light and kinda like a weird skin color on me. I didn't mind it though. Mostly in the bright sunlight.
I love this color. I liked most of the collection and ended up getting most of them on clearance at Sally's. I may actually catch up with swatching one day.
That's all for now :)