Hey Everyone! As promised I have some beach photos for you today. I took them Friday evening. I used to spend so much time on Hollywood Beach as a kid. It has changed so much but I still love going there.
When we were young we KNEW we were close when we saw the big waterball.
I have been wanting to go to the beach but there was SO MUCH seaweed I am kinda rethinking. I HATE seaweed. It kinda creeps me out.
Love the water though!
The boardwalk. Spent tons of time hanging out there.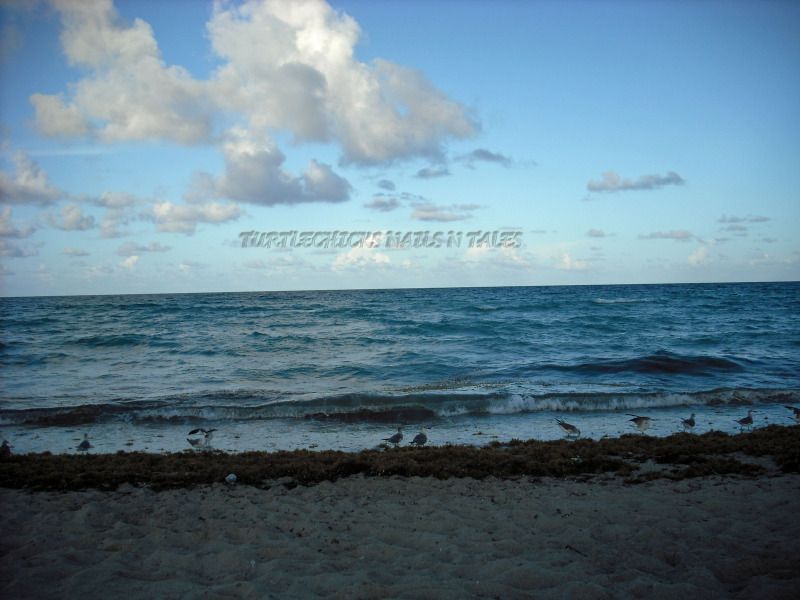 My favorite time at the beach is when the sun is behind the buildings and it is getting dark.
Today I have Essie Fear or Desire from the 2012 Summer Collection Bikini So Teeny. I am on a major orange polish kick lately and I need all the oranges.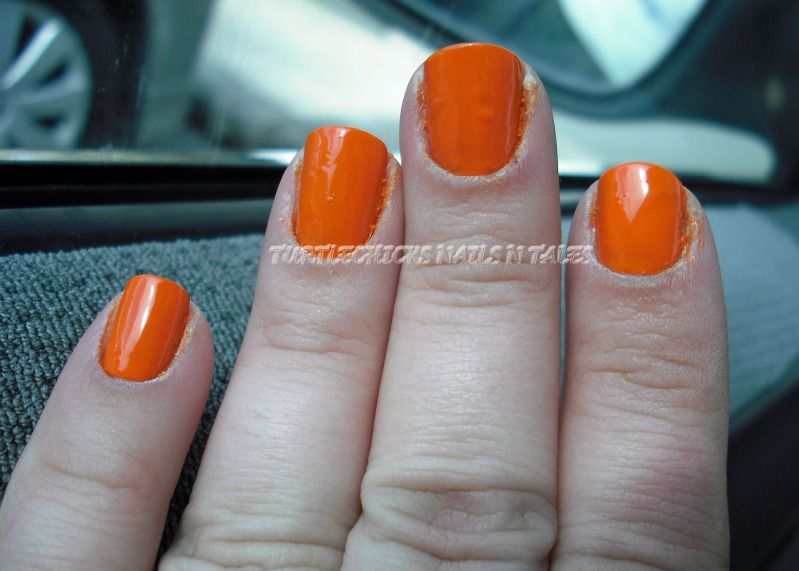 This is two coats of Fear or Desire. I did this mani in the car so I hadn't done cleanup yet. I was also going to add glitter to this baby so I wasn't ready for cleanup.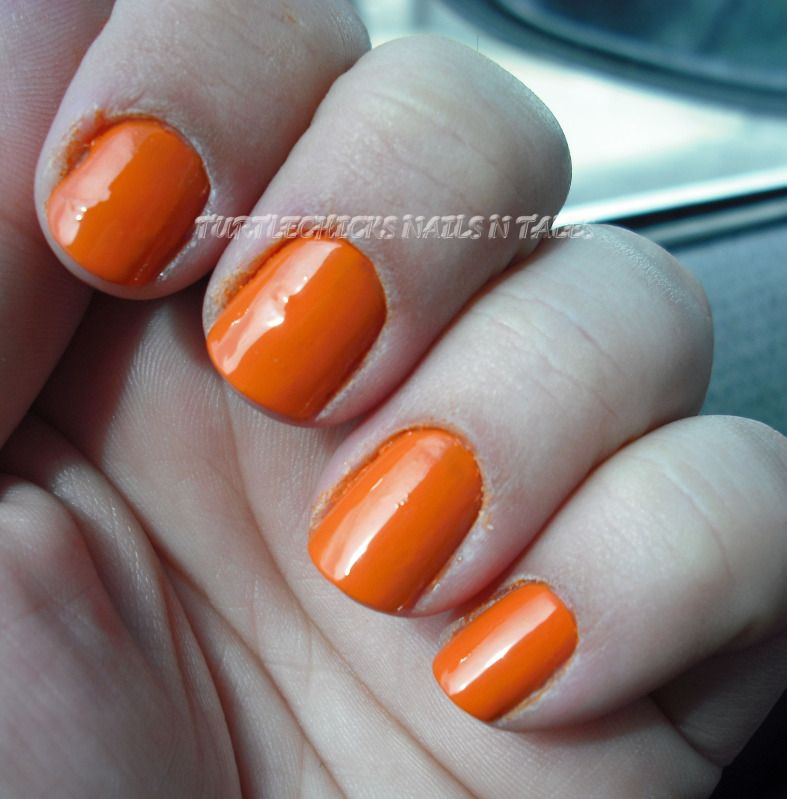 This is a great orange! I love it!
It is a really nice creme with great application and makes me think of a smooth orange ice cream bar. I have no idea why. Perhaps because I am hungry and ready to eat lol.
Sadly to the naked eye it looked like I did a pretty neat job polishing and I didn't think I needed that much cleanup. Then macro came along and ruined it.
This is a perfect summer color. Bold and bright.
I very much like this polish. It reminds me of Jesse's Girl Crush though I believe this one is darker. I will have to check on that when I get a chance.
That's all for now :)