Hey Everyone! I am tired tonight. I worked out for the first time in a bit so I am slightly tired. I also have to go stamp my nails so I am going to make this fast. I didn't sleep well at all and the puppy has made it a day from hell with his non house broken, destructive ways. I am ready for BED!
Today I have one of the Limited Edition Wet N Wild polishes that are out and about now. It is a Chrome collection. The bottles are fairly small at 0.29 fl oz and a bit pricey at $3.49. I did end up grabbing a couple because I love chrome and I wanted to see how chrome like these were. Today I have the light blue one to show you.
They are wee little bottles. Wet N Wild Chrome Stay Outta My Bismuth.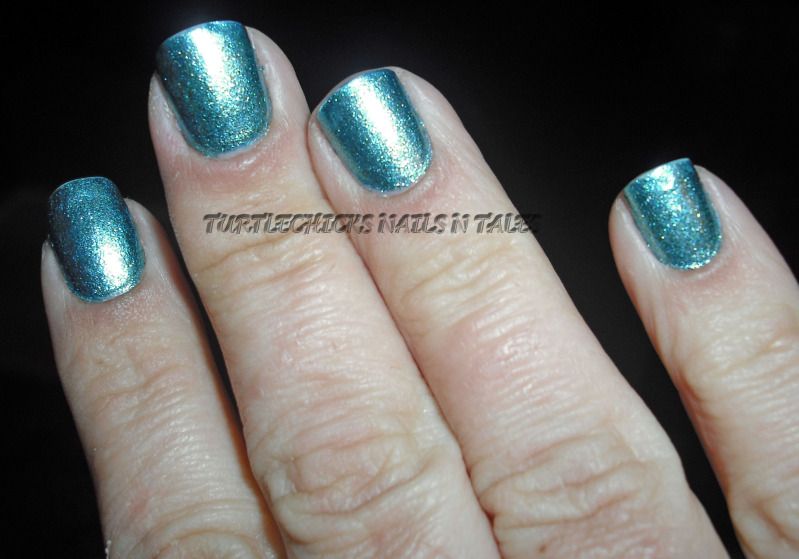 This reminds me of a HUGE Lemming of mine Zoya Crystal. I obviously do not have that one, sadly, so I can't tell you if it is at all similar. It is a light foily blue with tons of coppery flecks loaded in it.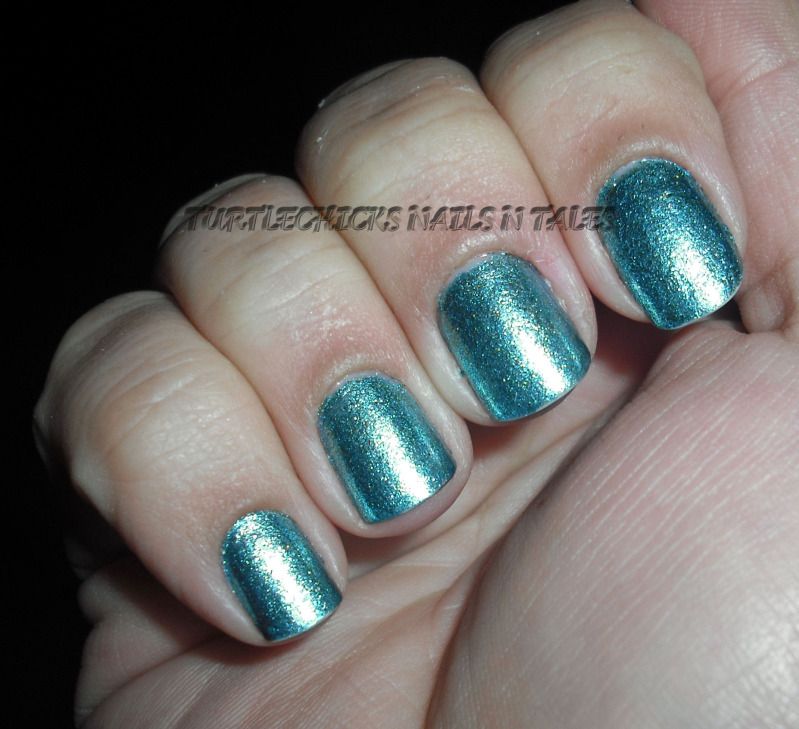 I used two coats. I thought it would be a good stamping polish but my first attempt did not go well. I can't say for sure one way or another but I am leaning toward no.
I do absolutely LOVE this polish though. It is not a mirror like chrome like I hoped for but it is spectacular with that fleck throughout. It does sort of remind me of chrome in a certain way that I can't quite explain. The rough chippy chrome not the smooth metal looking chrome. It makes sense in my head anyway lol.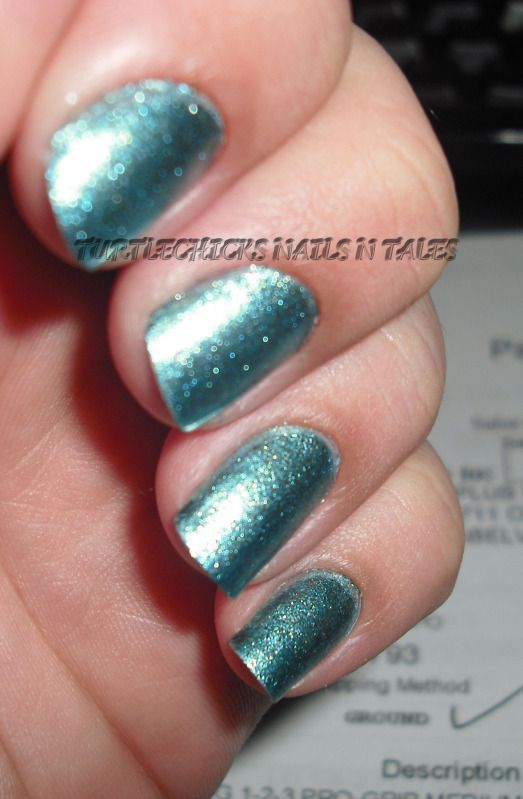 One of my Walgreens stores has two full displays and the store I bought mine from has a half full display so they are still floating around out there.
That is all for now :)