Hey Everyone! I am so tired! I woke up early again today despite it being the weekend. I already need a nap too! I hope everyone is having a good weekend! We watched a couple movies and made pizza last night. We are having a nice relaxing weekend except I don't seem to be sleeping as much as I would like lol.
Today I have a mani I did last month. I used a variety of neon polishes to color in the spots I stamped with Konad plate M57.
I loved this mani! It was super fun and bright.
I used two coats of Sinful Colors Snow me White as the base. The brush was weird and it didn't make application as easy as I would have liked.
Everyone that noticed my nails asked me if it was a sticker.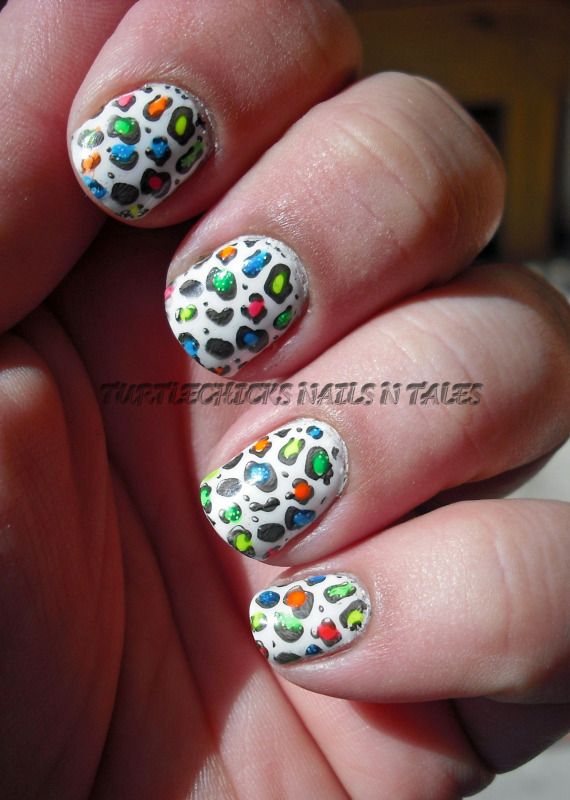 I had gone to get my hair done and my hairdresser had never heard of stamping. I tried to explain it to her and told her I would bring it to show her next time. She said it looks like it was too much work.
It really didn't take that long to do.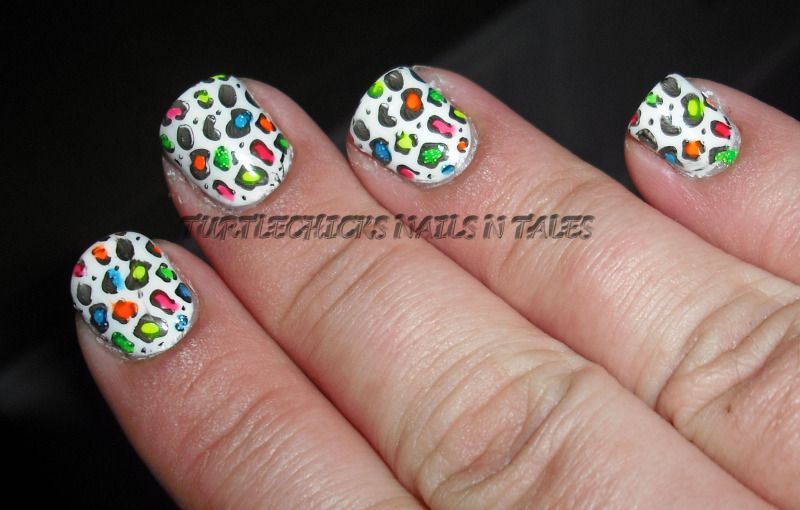 I love neons and almost want to do this mani again now that I am looking at the pictures.
That's all for now :)