Hey Everyone! I am writing this real quick in between Olympic events. I am completely obsessed by the Olympics. I have always been like this, staying up till all hours of the night, watching as many events as possible. This year I can't stay up real late but I try to watch as much as possible. I decided I had to do Olympics nails and change them every couple of days.
I have my first Olympic inspired nails for you. I started off with Red, White and Blue colors. I am going to make this fast because a race is going to start in a minute.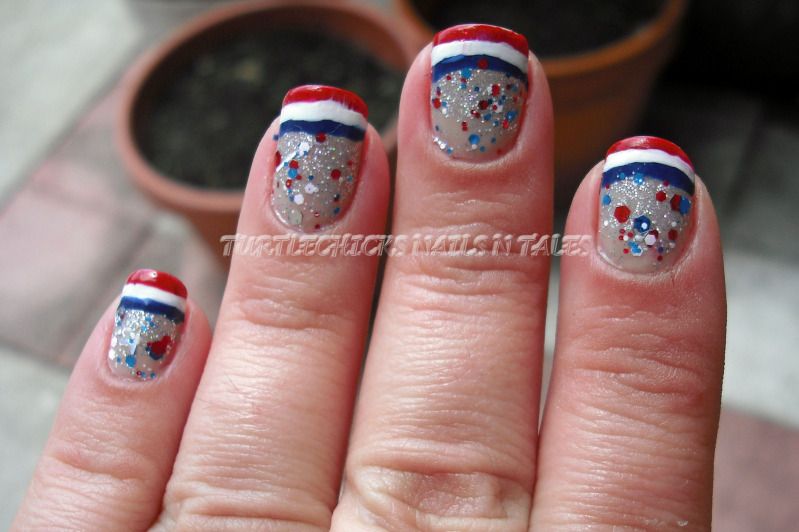 I did a french tip with Maybelline Sunburst which I think might be a jelly but I have to take a look at it again. I used a white striper for the white and China Glaze Ride the Waves for the blue.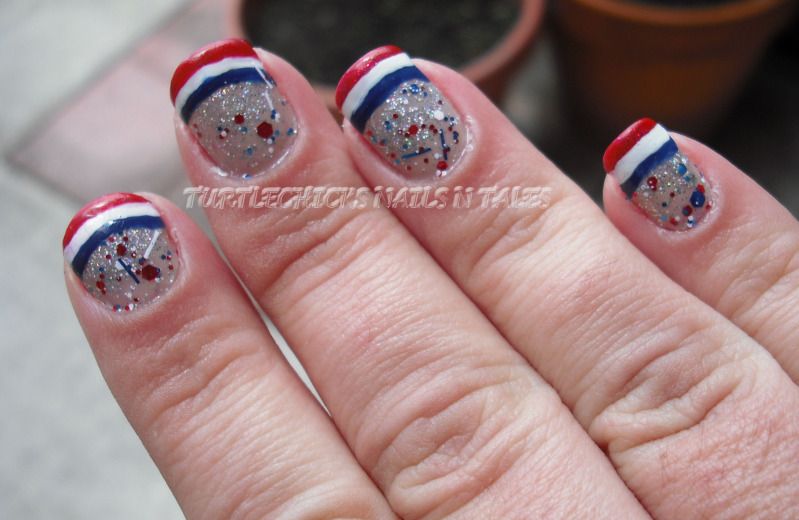 I attempted to use a plate to stamp the stripes but it didn't work out too well. The colors stamped too light to make the effect I wanted but it did help guide me a bit better.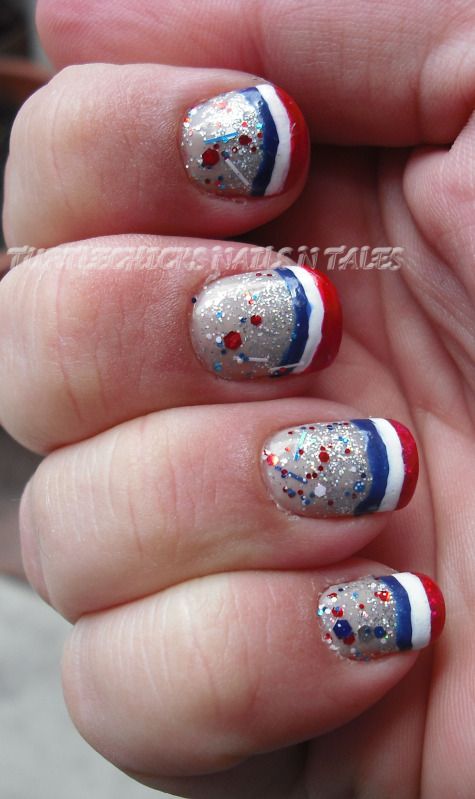 I did the entire mani over a glitter fade with silver holo glitter so you can see a little of that peeking through.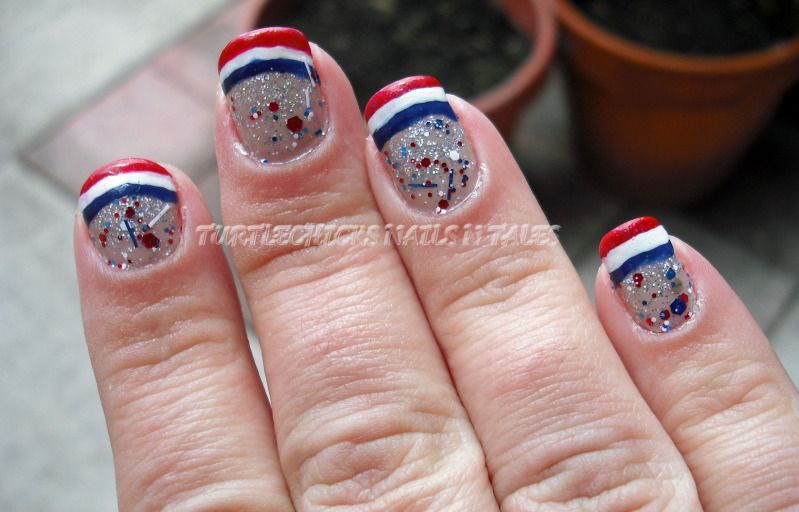 The rest of the glitter is a concoction I created specifically for the Olympics since it was well after July 4th.
There is tons of glitter in there including stars though I don't think any are visible in this mani.
I loved this mani but the stripes remind me of socks.
Ok, Phelps is about to swim so I must go.
That's all for now :)