Hey Everyone!! Today I have Saturday's beach day mani for you! We went to the beach for a few hours in the morning and I took the rare occasion to wear a holo. Whenever I wear holo nail polishes I end up with no sun. The first little bit we were there was no exception! It was bright out but there was cloud cover that was blocking the sun. It figures. The sun did come out, I have a nasty burn to prove it. I almost posted a picture of that but figured it would not be nice to subject you all to. I do have beach and holo pictures for you instead though.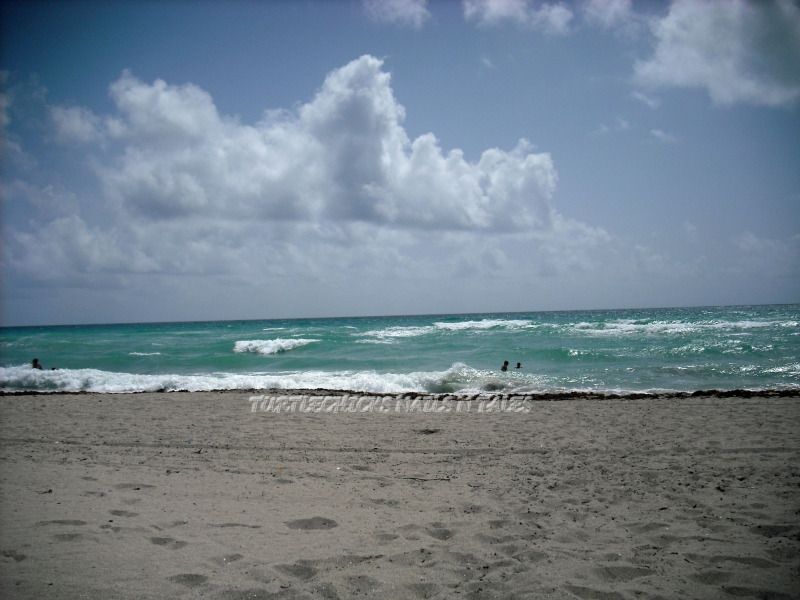 It was pretty windy and the waves were pretty rough. I love the waves though so it worked out well for me. This was later in the morning when the clouds cleared.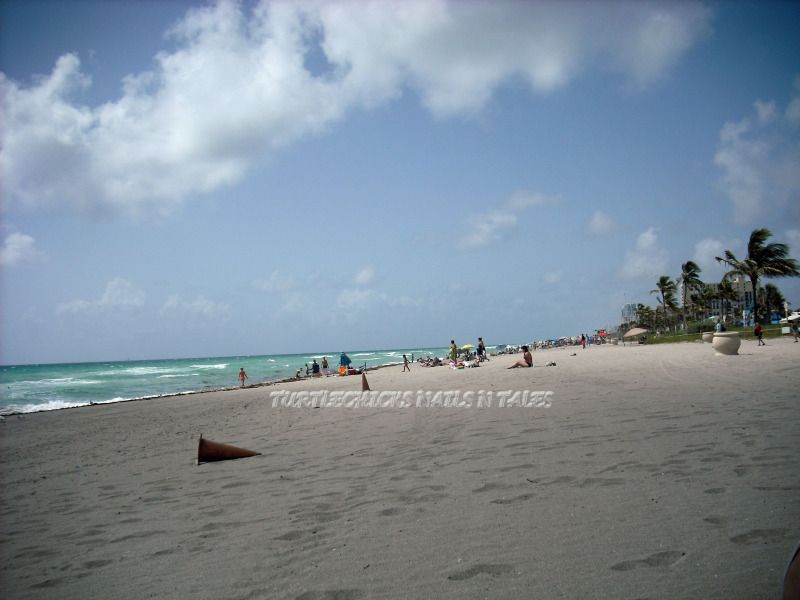 A picture down the beach.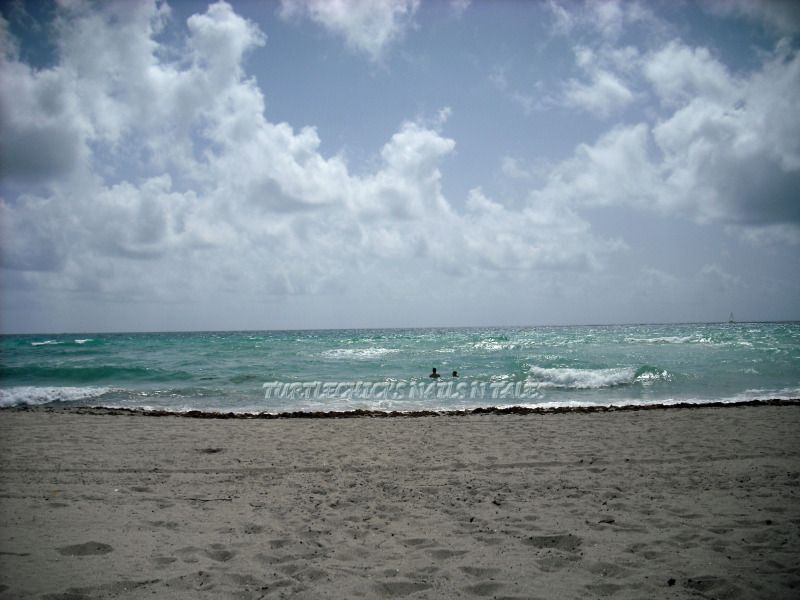 It was a great day until it started getting TOO hot and we ran for air conditioning.
Layla Ocean Rush.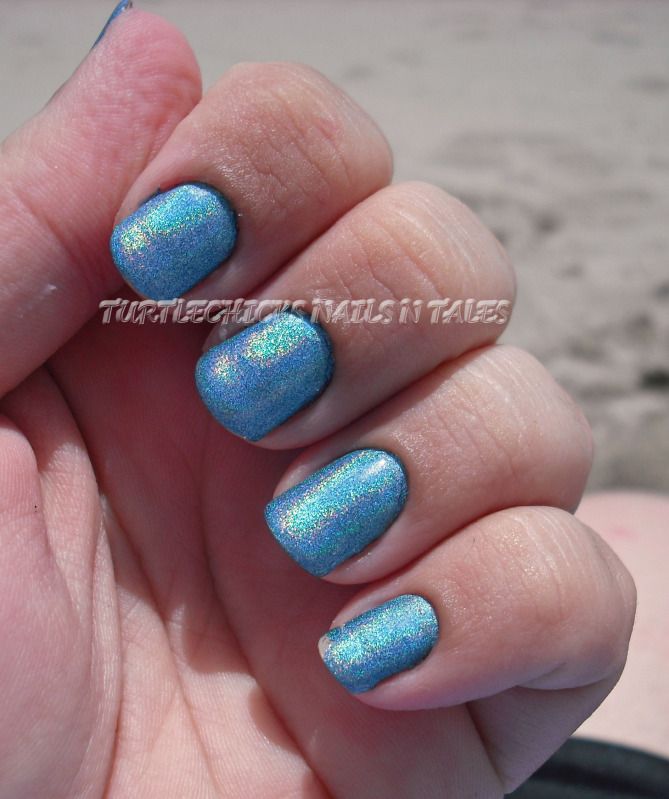 I kept shoving my hand in ds' face asking if they saw the rainbows. I think that got annoying.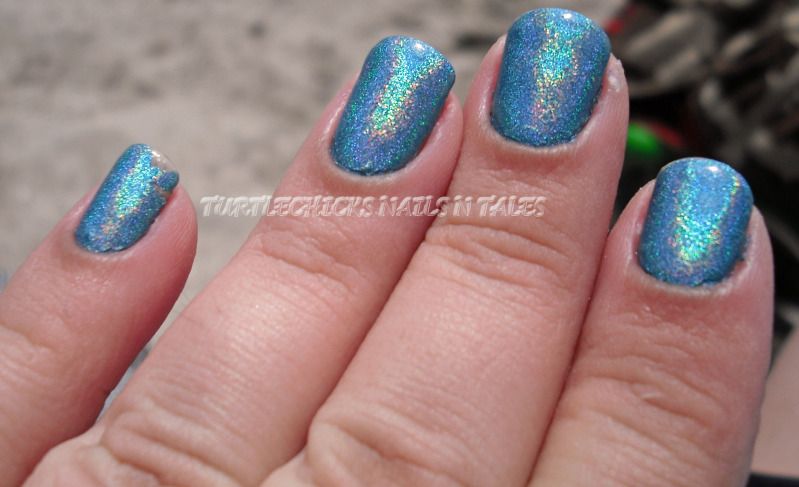 I used two coats. After being in the water a couple of hours it was rather chippy as you can see on my pinkie.
The holo is strong and the color is gorgeous. I used Nfu Oh Aqua Base as a base for this one because I knew it would work and I didn't want to play around with base coats.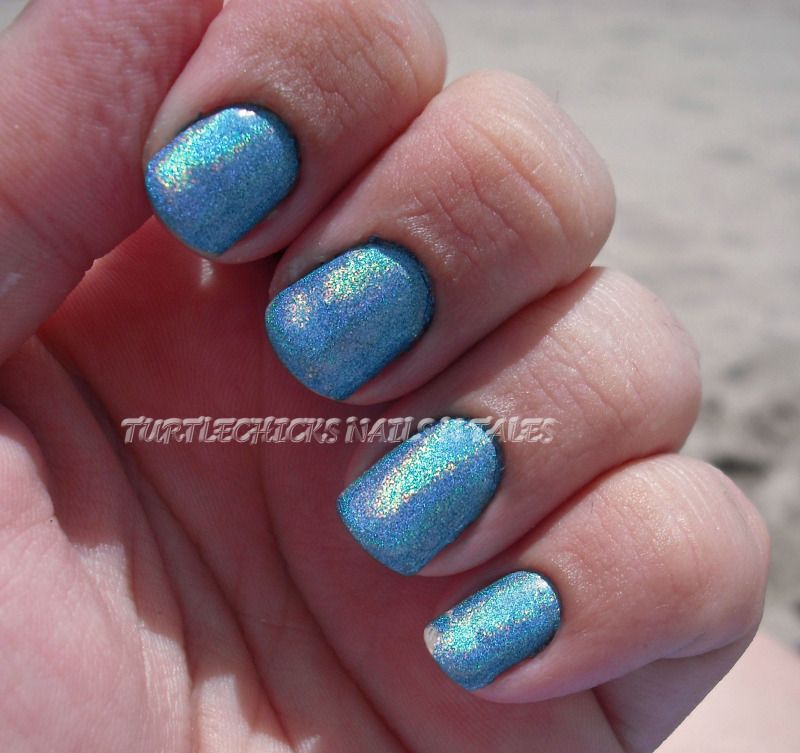 I also used topcoat. It didn't seem to dull the holo at all.
The mani didn't last long due to the chipping but it sure was pretty while it did.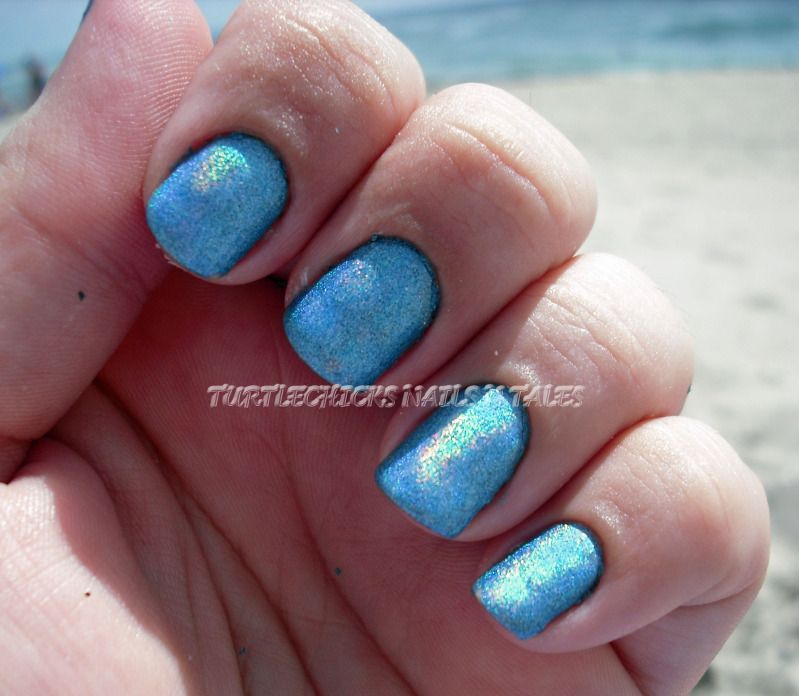 Since I have rarely seen a holo ON ME in the sun I was very impressed with this one.
Application was decent. I have tried to use a Layla holo before without the Aqua Base and I have had some application issues but this time things went a little better.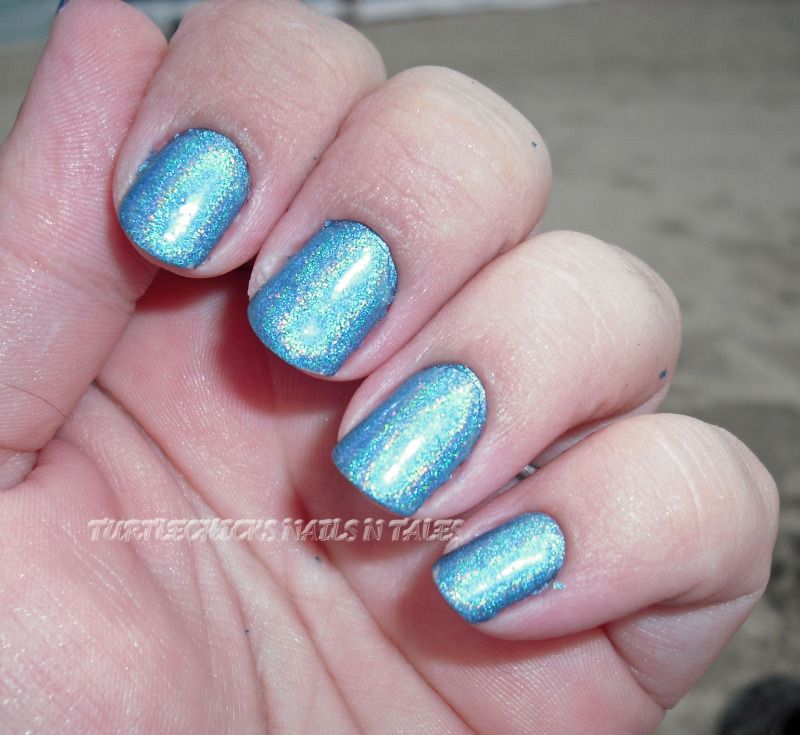 I now need to try my other holos but I am avoiding all contact with the sun for awhile.
That's all for now :)