Hey Everyone! Seeing as it has been one hell of a week! My stress levels are through the roof and I have tons going on right now. I am going to post when I can but it won't be really regular. As it is I am getting texts with more information to make my blood pressure raise while I am writing this. I need a vacation!
The ever lovely
Mihaela
brought to my attention that I somehow forgot to post CrowsToes Halloween polish Frogs' Breath. Thank you Mihaela for noticing that!! It is one of my favorites too and I must have been planning my post in my head and totally didn't realize that I forgot to post it. Someone should smack me with a shoe for that one!! Go check out Mihaela's blog if you haven't already! She rocks and I put a link to I made it easy for you! GO NOW! Ok, wait, look at Frogs' Breath first THEN GO!
I used RGB Sea for the base color. I hadn't used this polish before and honestly never heard of the brand until I received it in a secret swap. It is a gorgeous color although the name Sea doesn't seem fitting in my mind.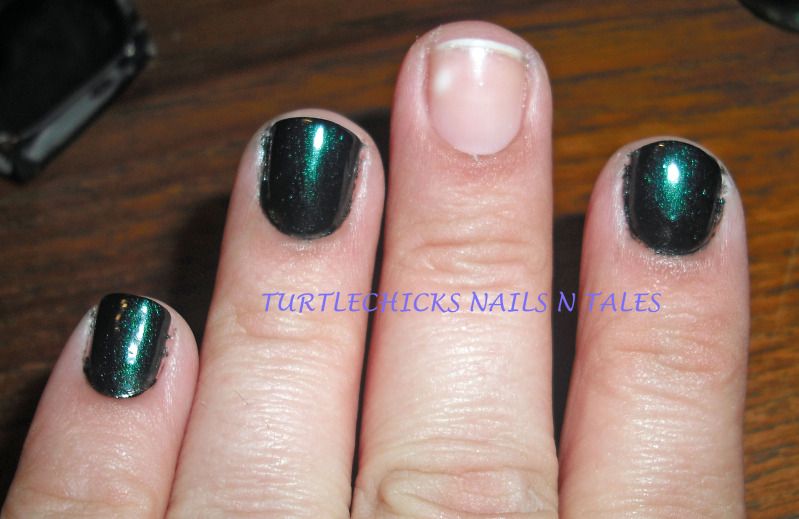 I was using the glue base coat method so I took the pictures of my base color before my middle finger base coat completely dried. Please excuse the nudity.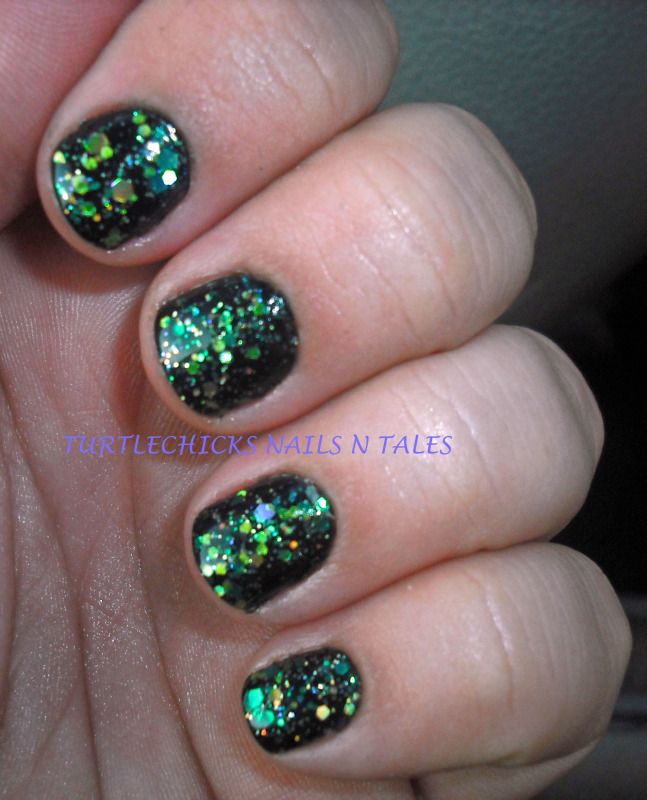 If Frogs' Breath were really this gorgeous I would be collecting frogs to breathe on me. Yes, I know, that just doesn't sound right. I would though. I love frogs!
Frogs' Breath is a combination of green and gold glitter.
It tis gorgeous.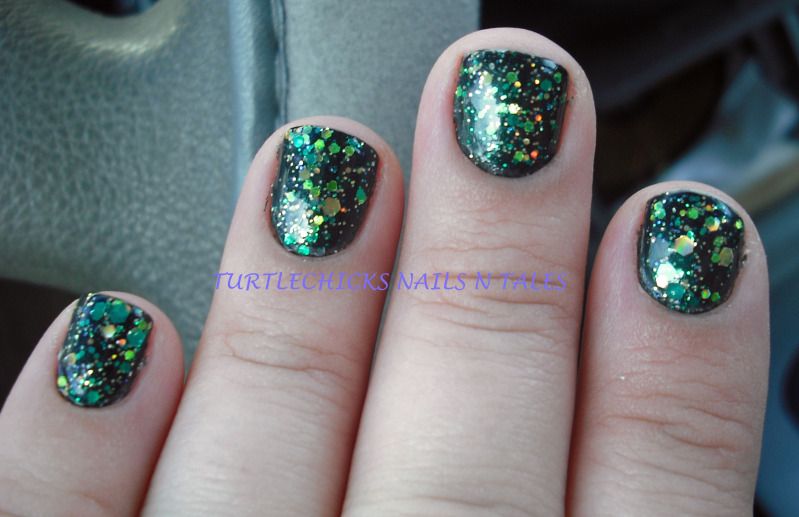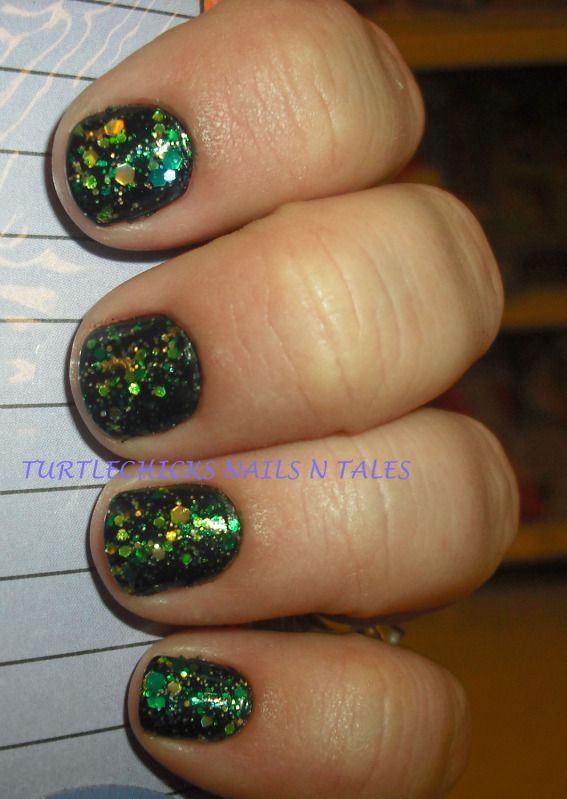 I even took pictures in the store because the mani was so gorgeous and it sparkled so much.
My camera did not do this polish justice. It is so much more awesome in person.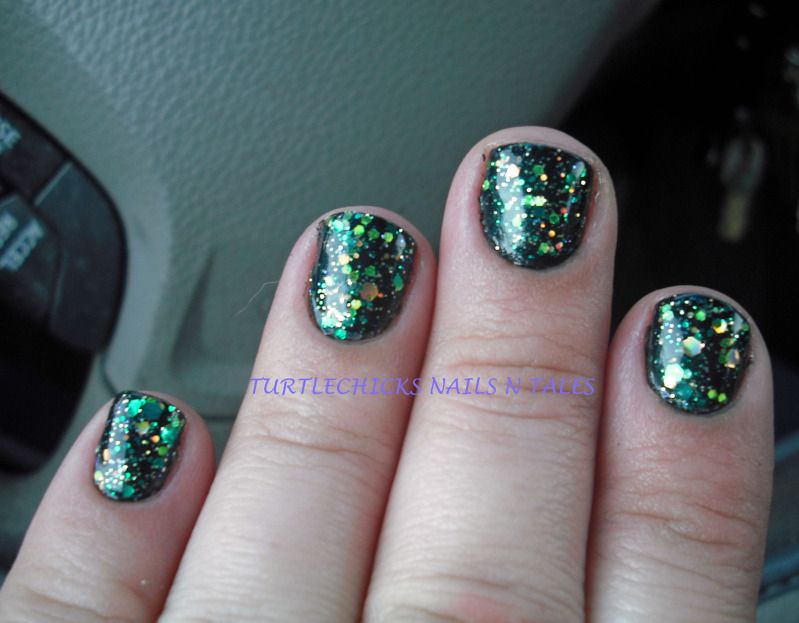 That's all for now :)