Hey Everyone! Ok, so I feel zombie like today. Mr. Neil has decided he wants to wake up before 5am for the past three days and doesn't want me sleeping. I am TIRED! We also watched season 1 of The Walking Dead Saturday night. OMG I love it!!!! We need to watch season 2 but yesterday was Football day and then tonight is Monday Night Football/WWE night BUT I think df is so excited to watch The Walking Dead we might watch some of that instead. I always find out about the good shows well into their 3rd or 4th seasons. I just discovered The Big Bang Theory a few months ago. I am definitely behind!
I just got done filing my nails down. SIGH. My nails are giving me such fits. I have been trying to do nice manis but my nails are such crap that it discourages me. Peeling and weak and bendy and crap. They are filed down now and I hate them. I did a Gelish mani on my nails the other day but because they are such peely messes the gelish actually started lifting. That stuff should last at least 2 weeks and on me it lasted 2 days. I wish there was a miracle cure.
For now I have more Halloween CrowsToes from last week when my nails were a bit more decent.
CrowsToes Purple People Eater.
Purple People Eater is a great combination of purple, blue and green glitter. Perfection!
I used Sinful Colors Precious Metal as a base.
I used two coast of Precious Metal.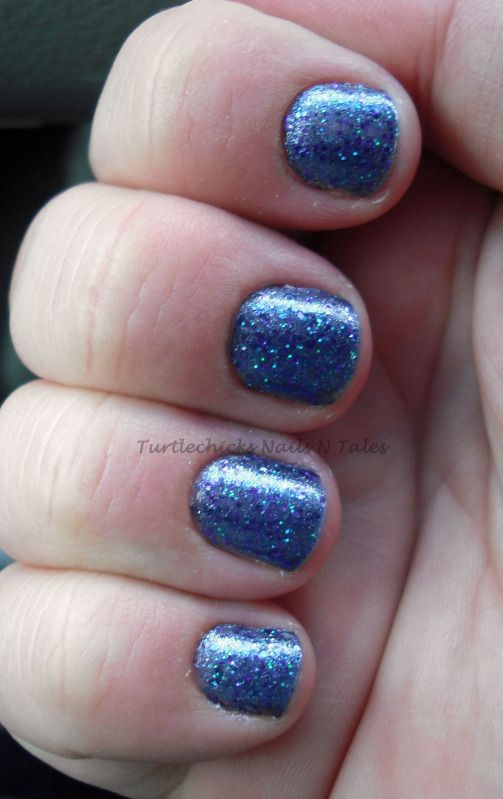 One coat of Purple People Eater over Precious Metal. The glitter in Purple People Eater is much finer than the chunky glitters in Voo Doo and Hell Hath No Fury.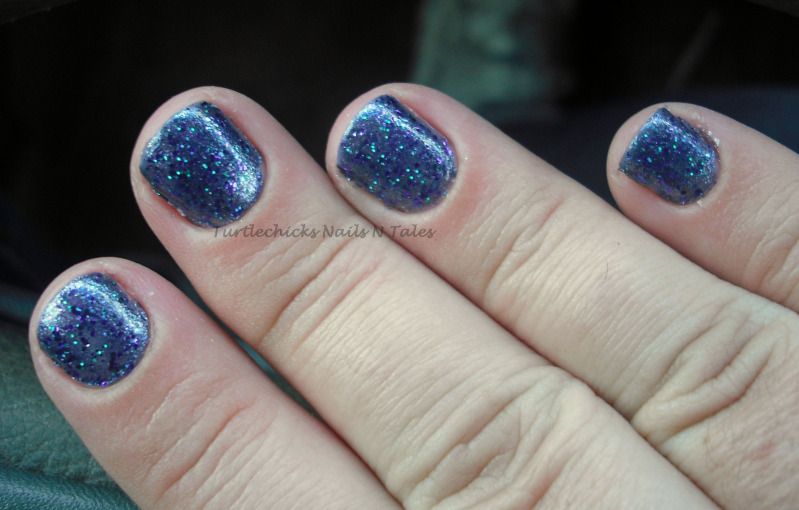 This would be a great polish for those that don't like chunky glitter. I happen to love all glitter.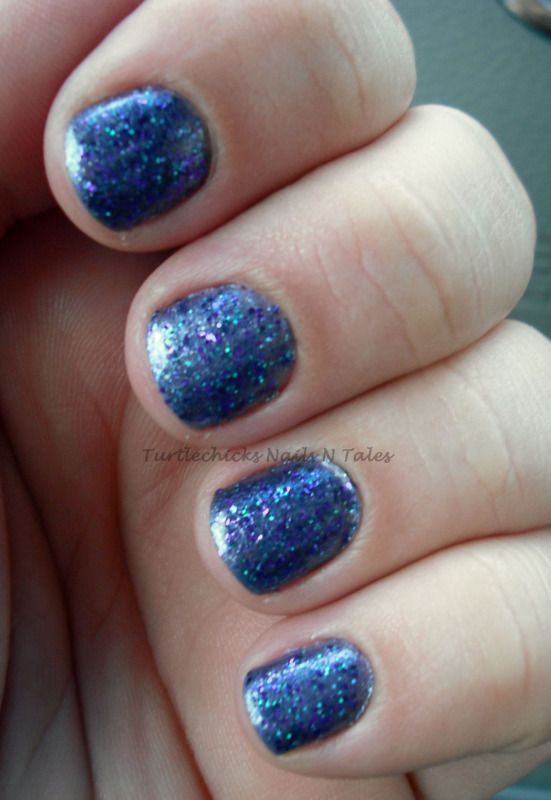 I very much enjoy how the green glitter sort of glows. This polish is really very pretty.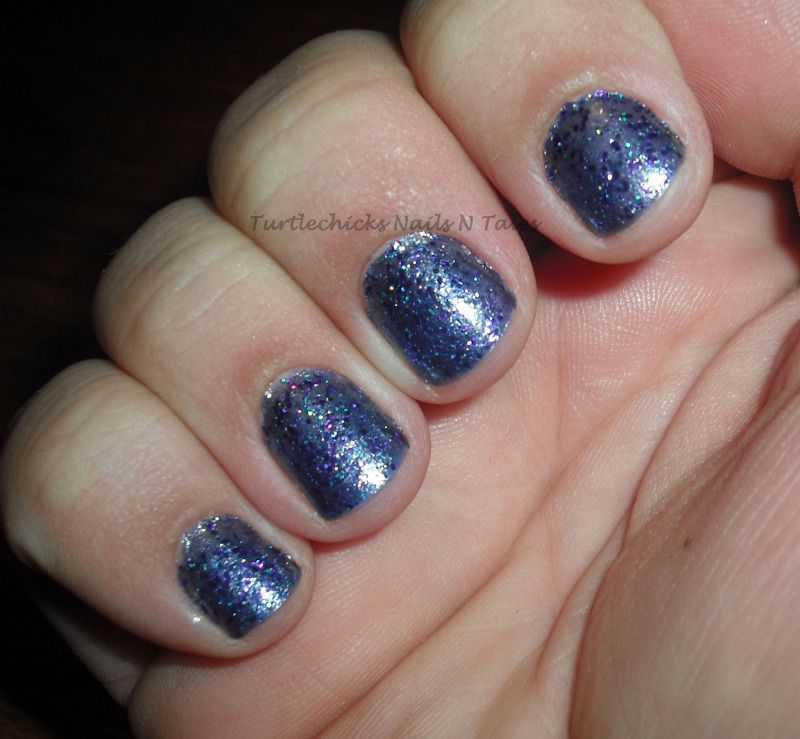 I have seen a lot of purple and blue glitter combined polishes and I think adding the green is GENIUS and makes it super awesome.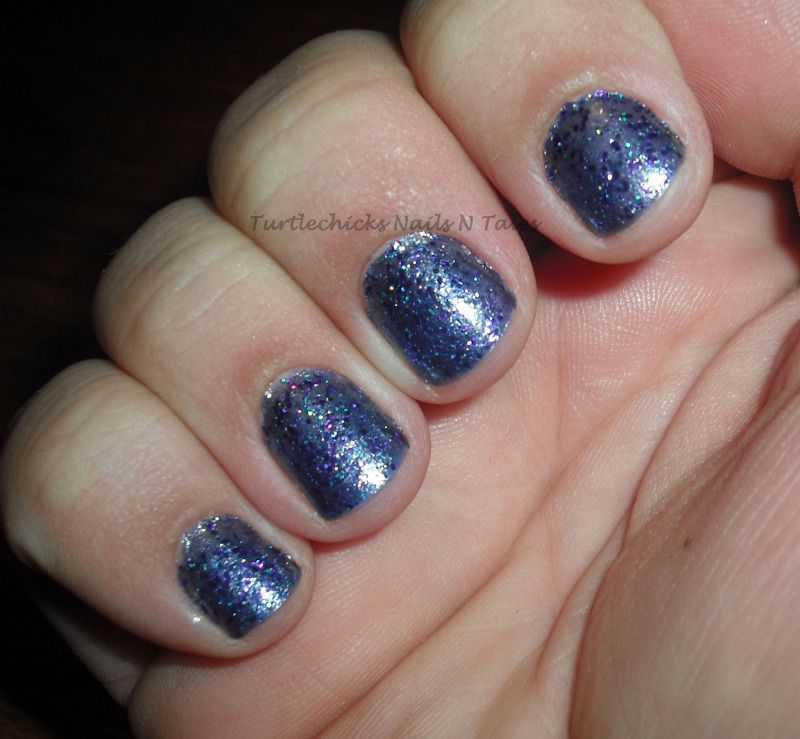 It tis BEAuTIful! I love it! I also get the Purple People Eater song stuck in my head every time I talk about this polish.
It was a one eyed, one horned, flying purple people eater. One eyed, one horned, flying purple people eater...
That's all for now :)