Hey Everyone! I am laughing so hard right now! Zakk Wylde is hilarious! We are watching That Metal Show which is funny anyway. Ok back to nail polish, sorry I am distracted lol.
For this next CrowsToes Halloween polish I wanted to use a weird color for the base. I think I accomplished that when I chose this Essence polish.
Essence High Spirits. I got this baby on clearance at Ulta.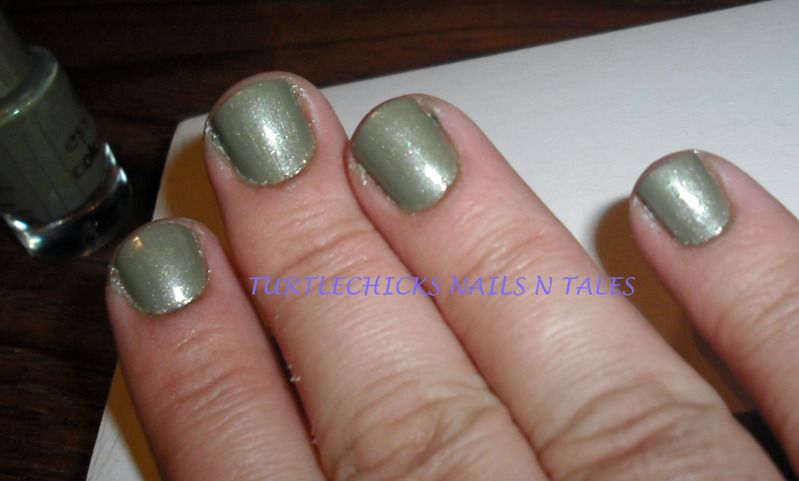 I love the shade but it looks somewhat frosty. It has a shimmer as you can see in the photo above. I don't hate it but I don't know if I love it yet. I will try it again someday. Sorry about the cleanup but I was in a rush to get the Crows on my nails.
I put one coat of Last call at the Crow Bar on top of High Spirits.
Last call at the Crow Bar is a mixture of different glitters. This baby has AH MAZ ING yellow glitter in it that totally captured my attention. I love that yellow glitter. It also has bar glitter in it.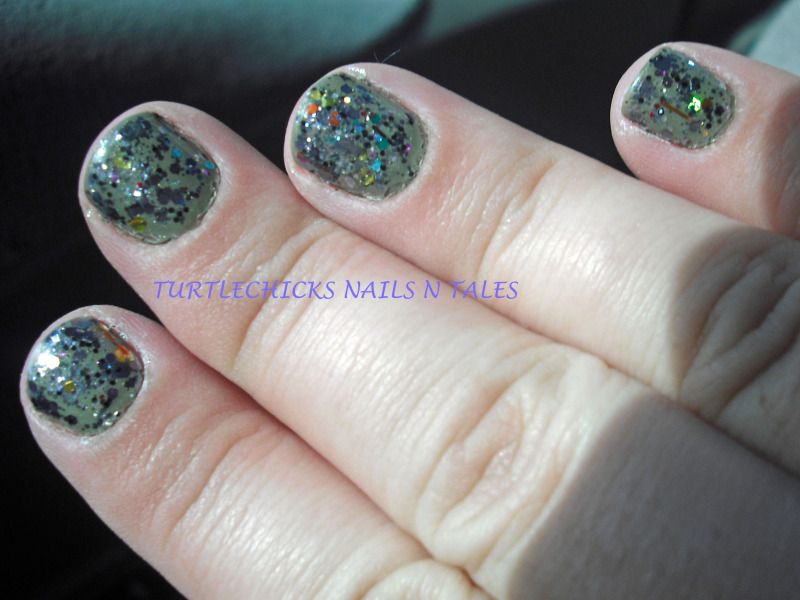 Can you see that yellow in there? OMG I LOVE the yellow.
This was one dabbing, swiping coat.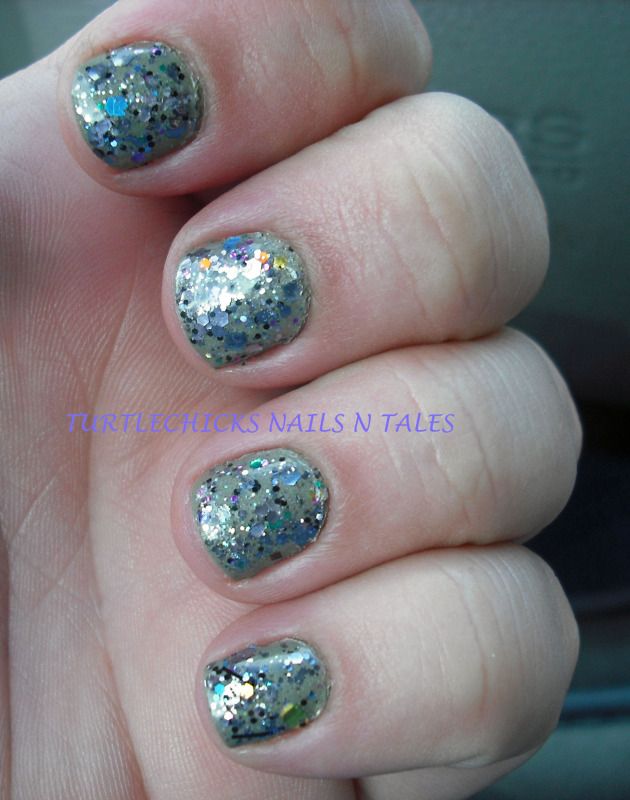 I am not completely into multi colored glitter for some reason. All those Happy Birthday type polishes don't do much for me but this one does.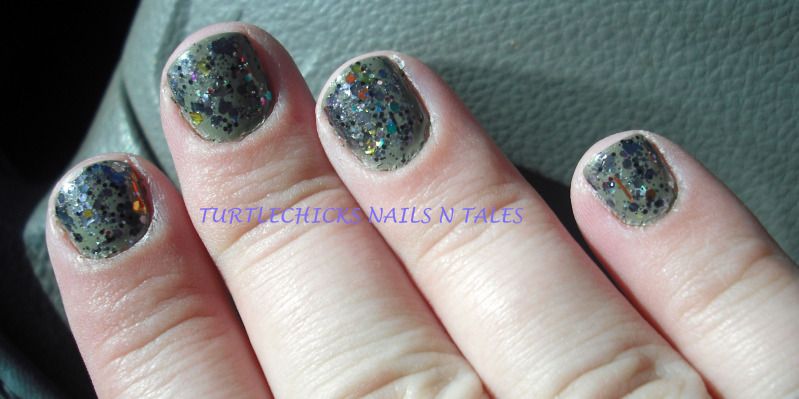 I like that it has darker glitter in there, I think that is what makes me like this multi color glitter most.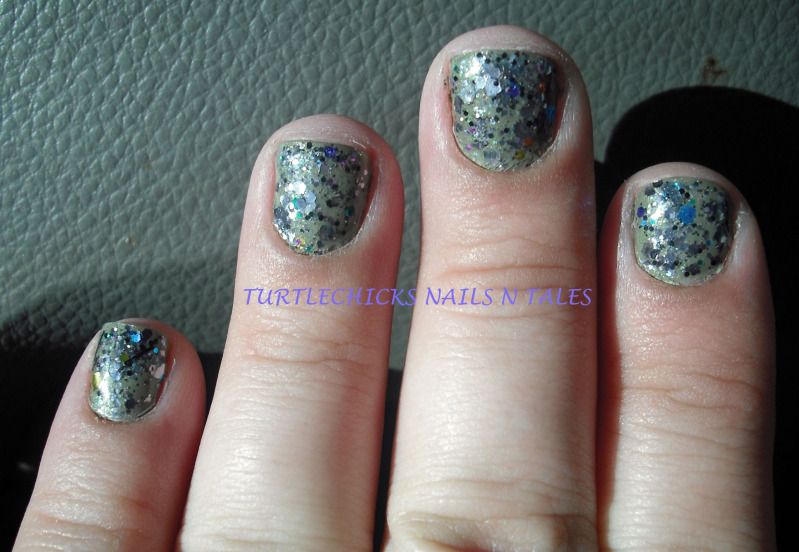 I also LOVE the yellow glitter lol.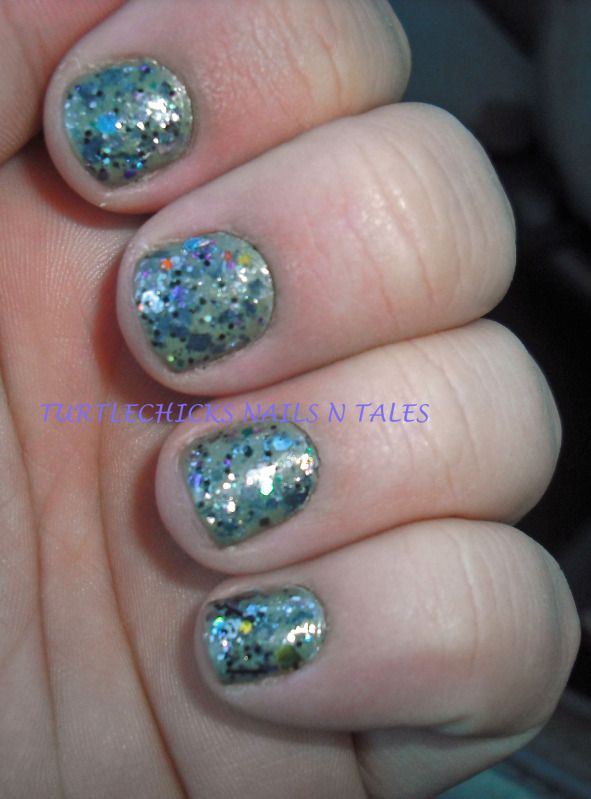 This was really hard to capture on camera. It looks WAY cooler in person.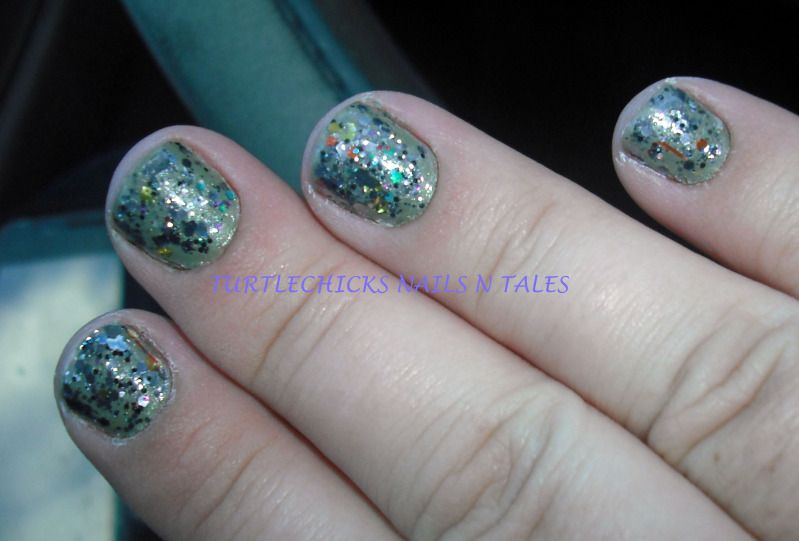 It is super shiny and glitterific and I totally love it.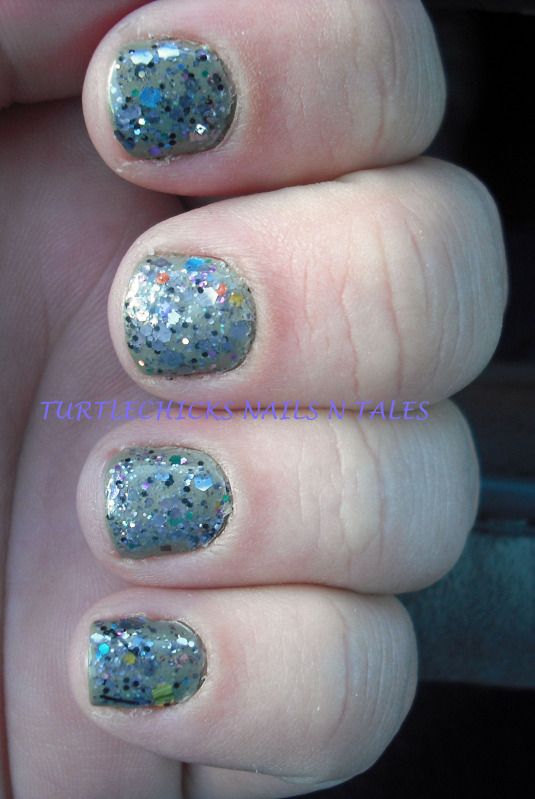 I think next time I will try it over a different color I just can't figure out which color lol.
That's all for now :)