Hey Everyone! Oh it has been a busy week already. I had to run out last night to get some stuff taken care of for the band and ended up staying and talking to one of the band moms for a bit longer than I had expected. It was pouring rain which made it harder for me to get to the car. I had a great morning today with my son. I had to take him to the doctor for a physical and because he hasn't been feeling well but it was fun to spend the morning with him. We had bagels after the appointment then stopped by the store before I came into work. I asked him if he was sure he didn't want to go to school and he looks at me and says "mom, I need a day off now and then too you know". Um, yeah, ok kid.
Today I have another of the CrowsToes Halloween polishes.
VooDoo is a great Halloween mixture of orange, purple, green in a clear base. There is some bar glitter in there which doesn't bother me but I know some people don't like bar glitter.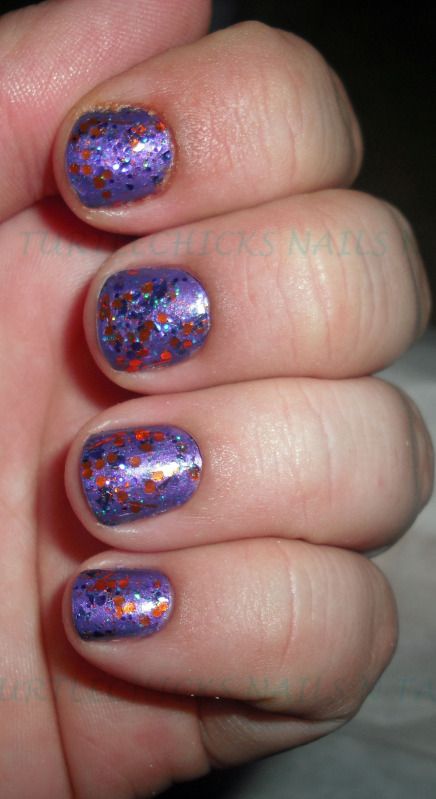 I chose Sally Hansen Instra Dri Orchid Express as the base for this polish. I don't have any pictures of it alone to show you because I totally forgot to take them. I was having quite a hard time getting the purple to show up accurately.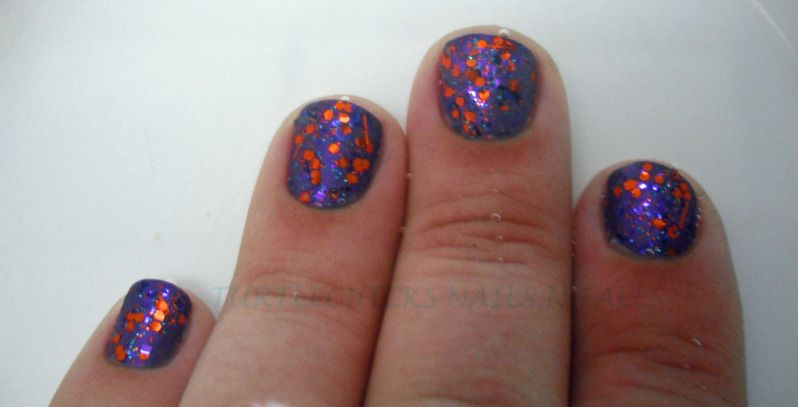 I even tried taking a picture under water as a last resort desperate attempt. It didn't work of course.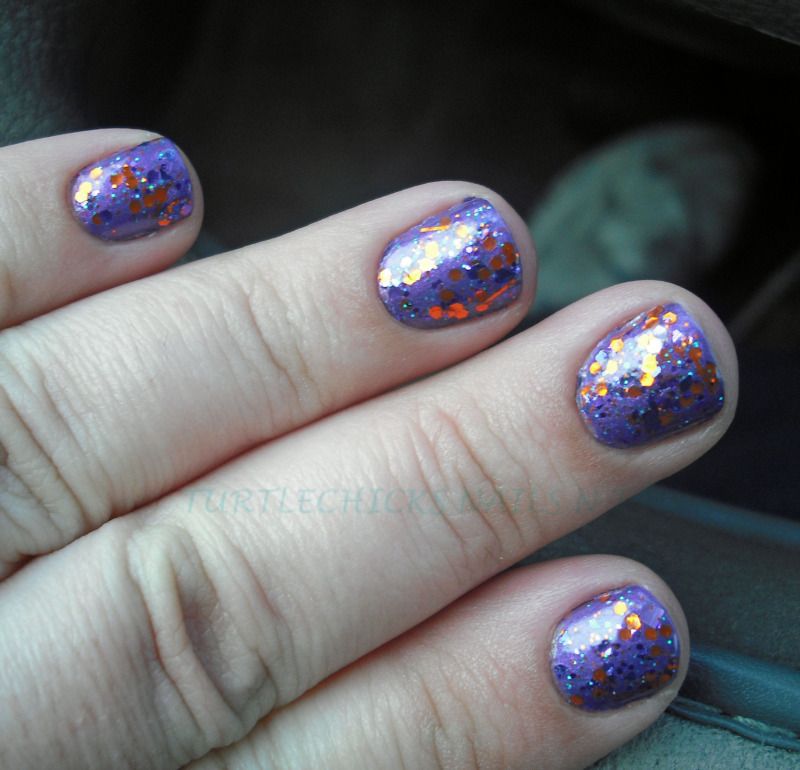 I applied this polish in a combination of regular application plus some dabbing and dragging. It applied well and had a great amount of glitter. This polish is PACKED with glitter. You shouldn't have any issues getting enough glitter, ever!
I love the colors in this polish and the different sizes and shapes of glitter. It screams Halloween to me.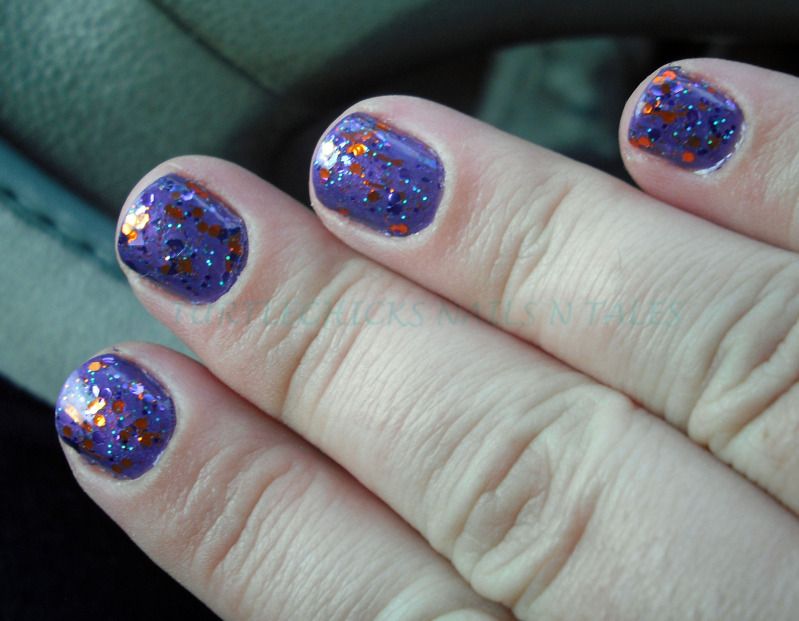 I kinda want to wear these polishes non stop until Halloween gets here.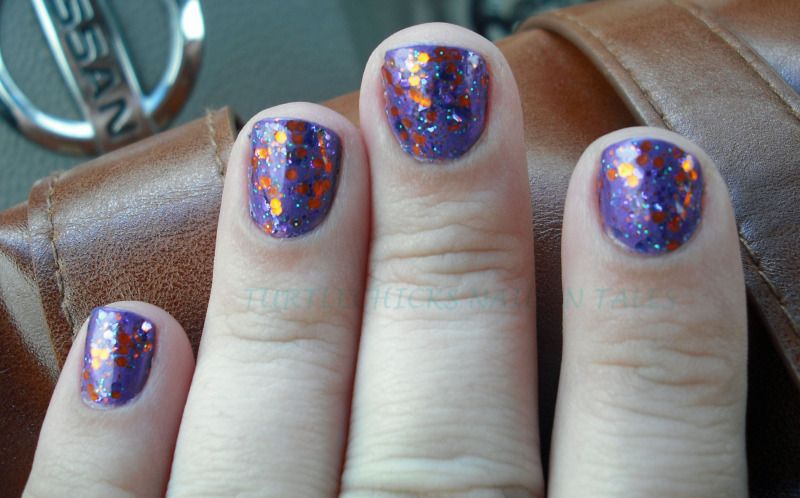 I am running a little behind on everything today so I am going to keep this short. My lunch is waiting for me too :)
That's all for now :)