Hey Everyone! I have another Olympics inspired mani for you. I should probably just call these USA inspired because there is no Olympic art on them. I am working on something for that though. I am in a fairly bad mood today after paying over $600 for car repairs and such so I will keep this short. I am getting this posted BEFORE I get home and glued to the games because today I am smart lol.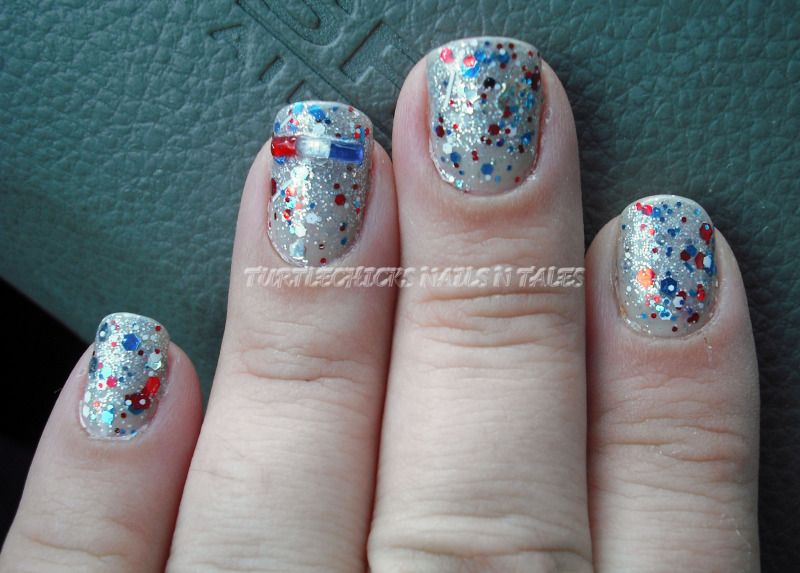 I used one coat of my Red, White and Blue polish creation over my silver holo glitter fade mani.
I then took rectangular nail gems and put them on my ring finger. Honestly I think they look more like police car lights than anything else. I kinda love them though.
This one is blurry but it shows one of the stars.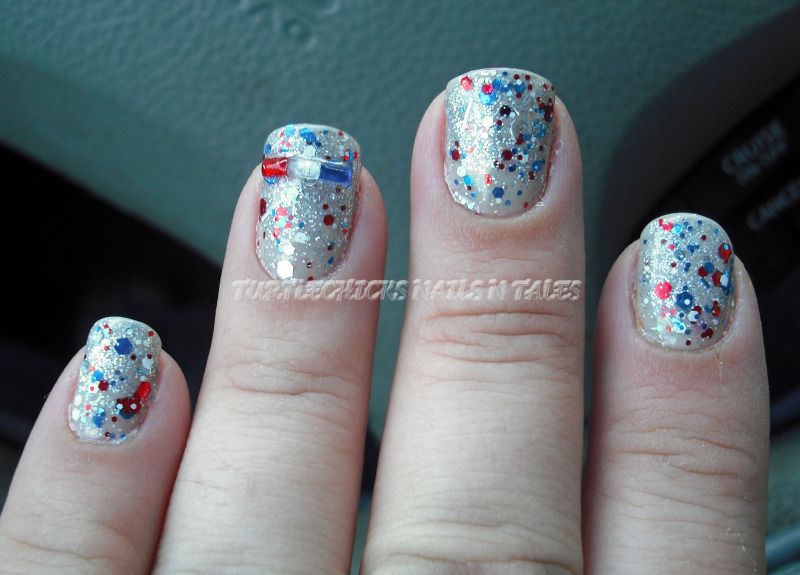 I kind of don't want to take this off.
I had to take a picture with my army of fuzz balls.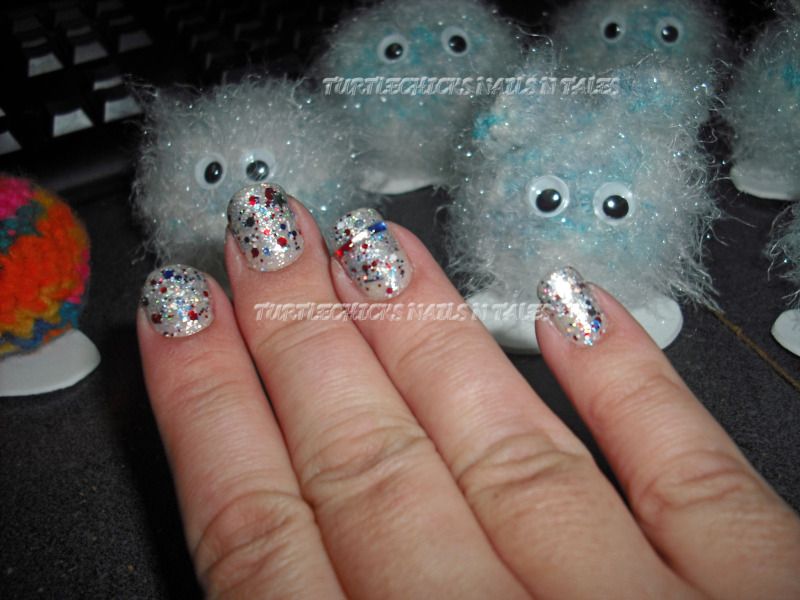 I am super excited that tonight is the women's gymnastics and of course more swimming.
That's all for now. :)