Hey Everyone! I hope everyone had a nice weekend. This post was supposed to be up Friday but I ran out of time. Saturday morning we went to the beach. The wind was crazy and the water was quite rough. It was so windy we were afraid to put up our umbrella thinking it was going to blow away. I used sunscreen, SPF 50, but still I am a lobster. My arms and chest are pretty burnt and I spent the rest of the weekend moving as little as possible. Sleeping and showering are quite painful. I HATE the sun! I will have some beach pictures for you tomorrow. I have some catching up to do since I didn't get any photos uploaded or watermarked this weekend.
Today's mani is one that I wore recently. After wearing Crowstoes Absolum alone I thought I wanted to see it over orange. I have seen photos of it over blue and black but I thought it would look great over orange. I happened to have picked up Essie Fear or Desire and combo was decided.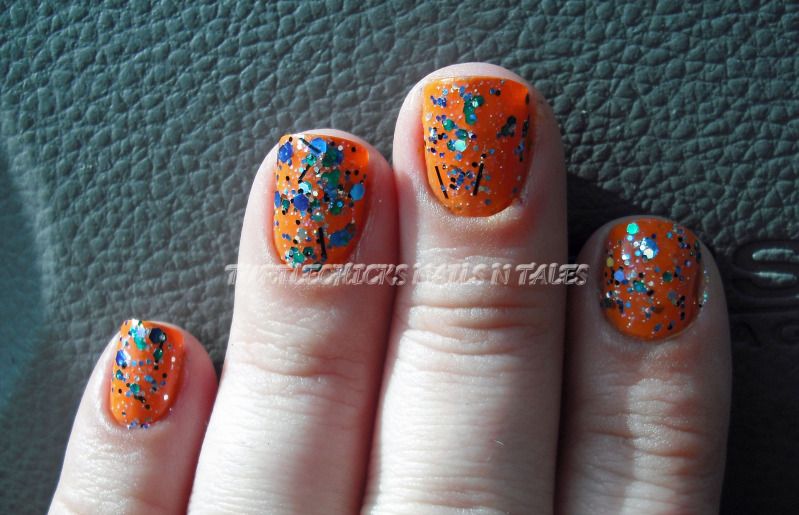 This is one coat of Absolum over two coats of Fear or Desire. I still hadn't thinned Absolum so it was thick and some nails will have a lot more glitter than others.
My darling son almost got smacked with a shoe when he said my nails looked like Florida Gators nails. I told him to look again because there were other colors in there too and it was MOST DEFINITELY NOT Florida Gators colors. He is lucky I allowed him in the car after that comment.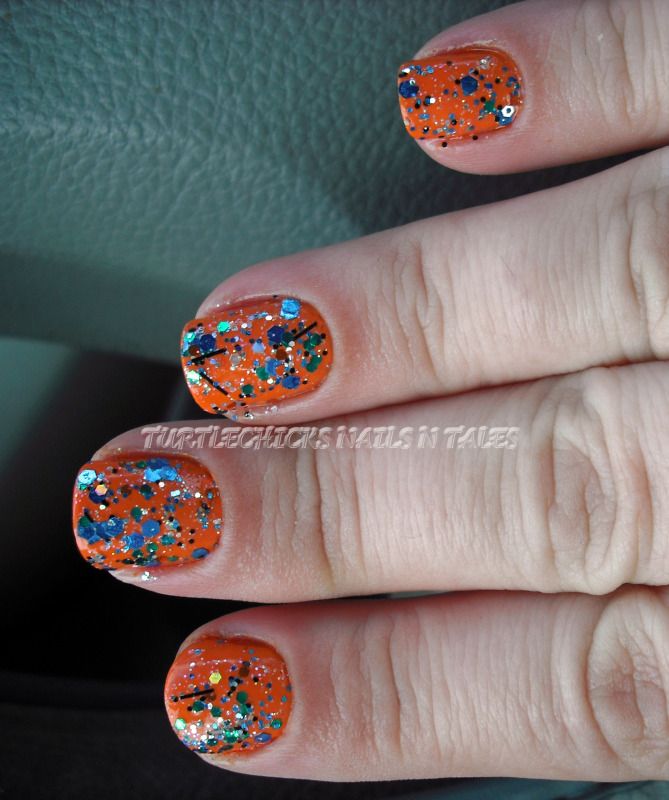 I didn't like this combo as much as I did when it was a thought in my head. I think it is the shade of orange. I didn't hate it and I love Absolum so it is hard to go wrong. I just didn't LOVE it like I thought I would. I am pretty sure Fear and Desire was not the right choice for what I wanted.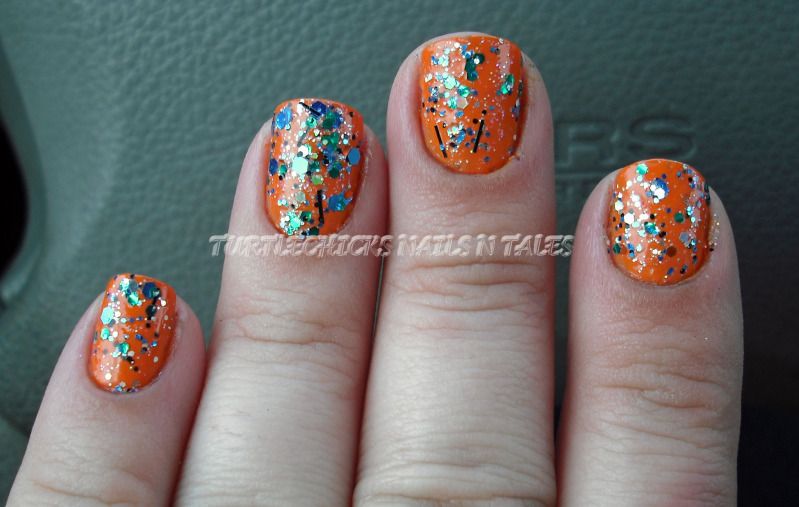 It was cool though and I did enjoy looking at it.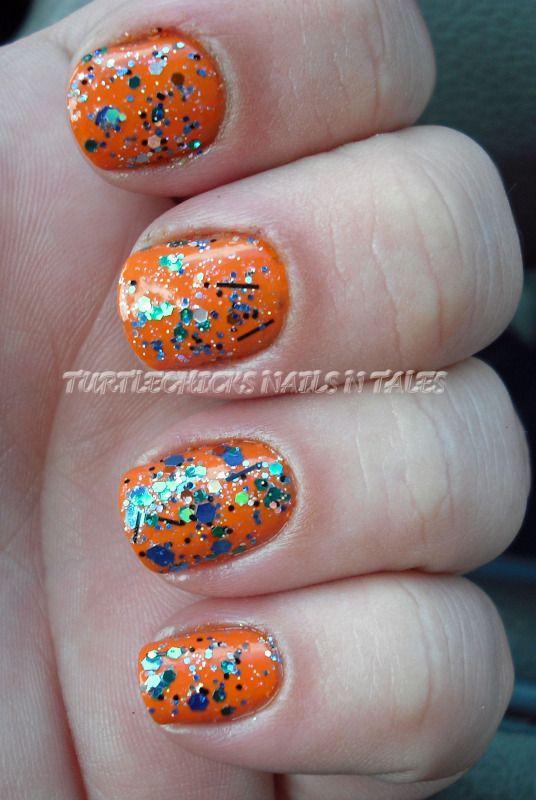 It was surprisingly easy to remove too. I didn't want to deal with the foil method so I just used cotton and it came off pretty easily. The nails with more glitter took a little more effort but it was much easier than I anticipated.
That's all for now :)