Hey Everyone! Today was such a slow day at work we were able to leave early. I was so super excited. I ended up coming home and starting my nails early for tomorrow's July 4th mani. What a headache! The nails look cool but omg I had issues. We have a sick kid here and I believe I might be getting sick too. I am not thrilled. Hopefully I can avoid it but my throat feels scratchy and icky.
Today I have a polish for you from the Indie polish brand
SmittenPolish
created by the lovely Noelie. This was the first Smitten Polish I wore. I must note that this baby is gorgeous but I could not for the life of me to get the pictures completely color accurate. It is much deeper purple than the pictures show. I apologize for that but no matter what I tried I could not get it where I wanted it.
Smitten Poilsh Lovely Lilacs.
Excuse the chip but this was one of the closest pictures as far as color. It is a deep purple jelly! Very pretty and packed with tons of glitter.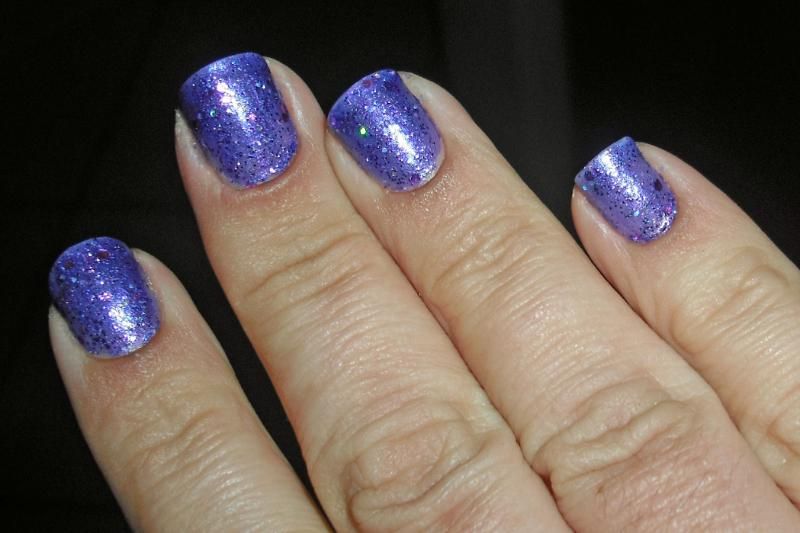 This polish sparkles like crazy!
I can't remember if this was two or three coats. Please smack me with a shoe. I am totally having a moment.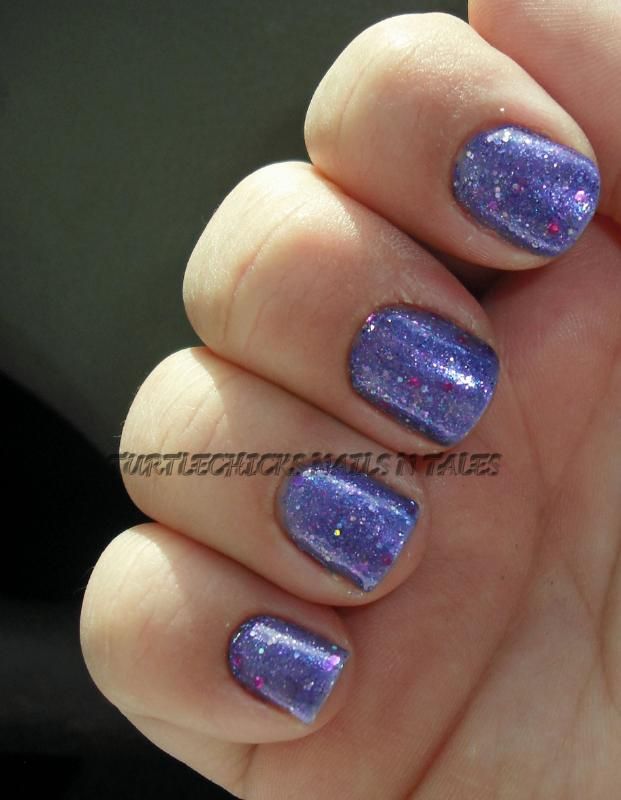 I wore this mani twice but only took pictures of one of them. It has been crazy lately and I totally forgot to take pictures the first time I wore it.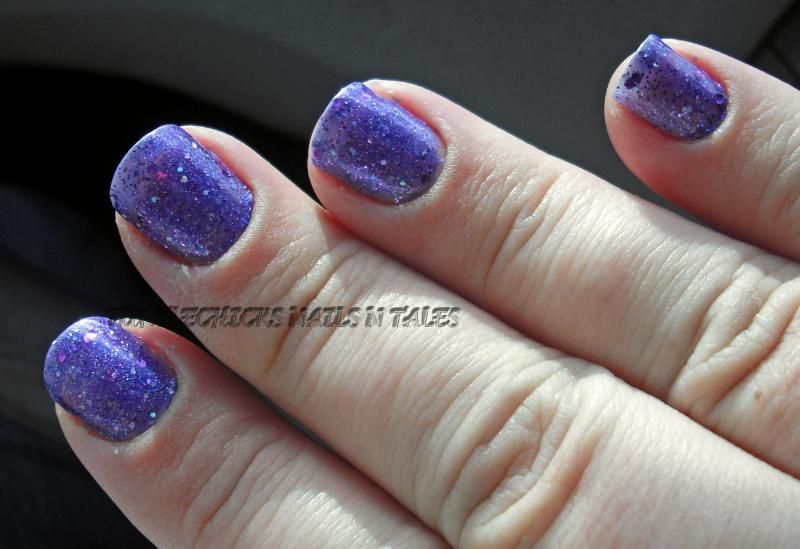 There are tons of pink and purple glitter in there and some holo too. Can you see all that glitter?
I can't find a happy medium here. When I wear holos there is NO SUN and when I don't care about the sun so much it is blazing and washing out my photos. I can't win.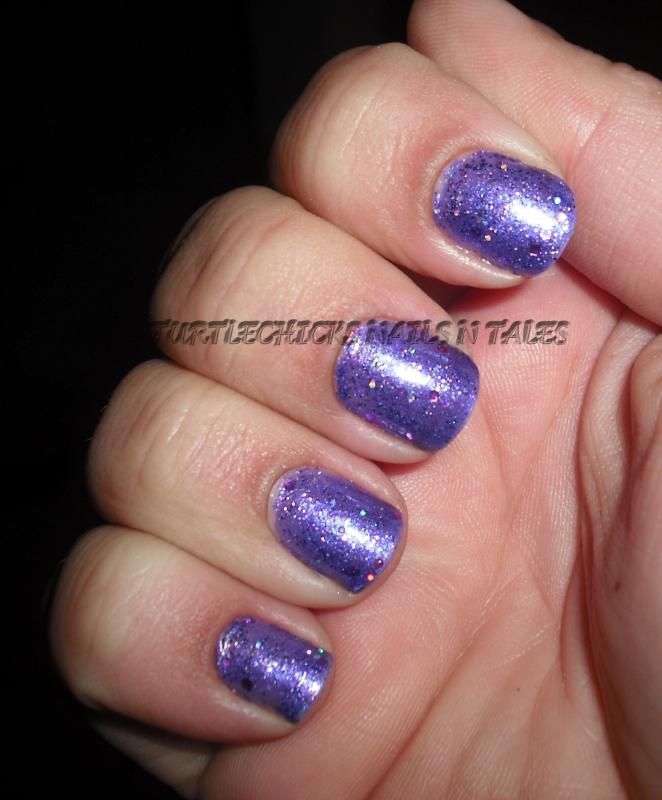 You however CAN win by going over to Noelie's shop and picking this baby up. You won't regret it! It was definitely distracting while I was driving.
That's all for now :)