Hey Everyone!! I went home early from work today. My boss told me I sounded like S&*T and I could go home. Uh, thanks? My throat is sore and I have a cold so I happily welcomed coming home to relax. Hopefully tomorrow I will feel better, we will see.
Today's polish is CrowsToes Tangled Web from the Halloween collection.
This polish is black and iridescent glitter in a clear base. Black glitter? HECK YEAH!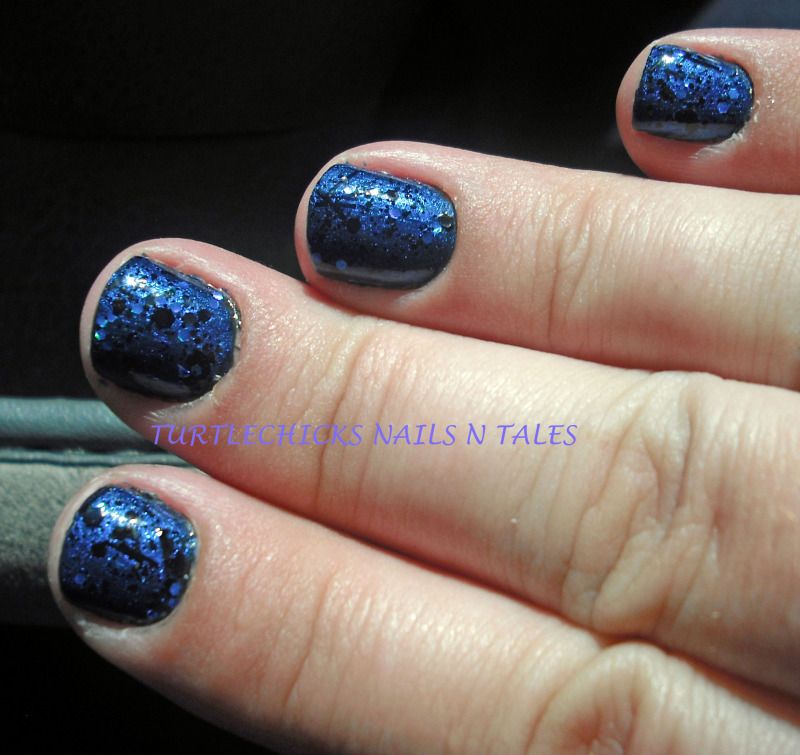 Please forgive me but when I did this mani I did each hand with a different base color. The first combo I will show you is with Wet N Wild Megalast polish in Root of All Evil. This polish is from the Pick Your Poison collection.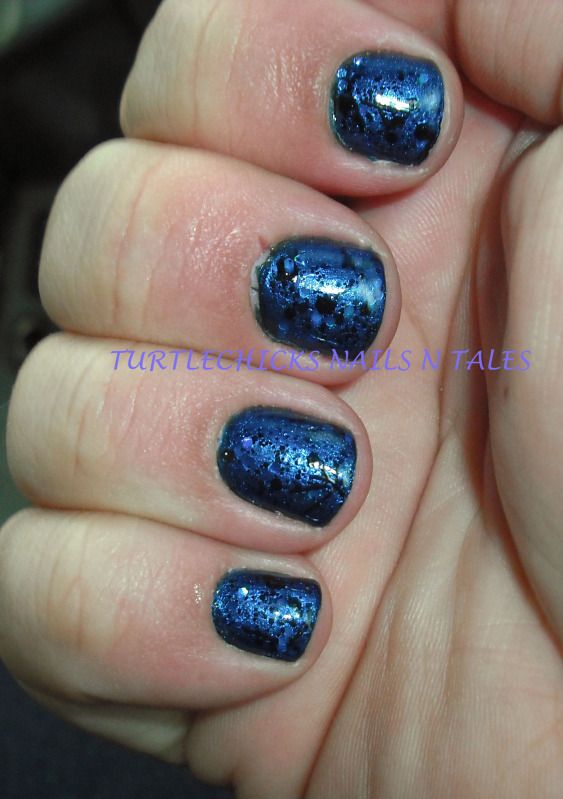 I used one coat of Tangled Web.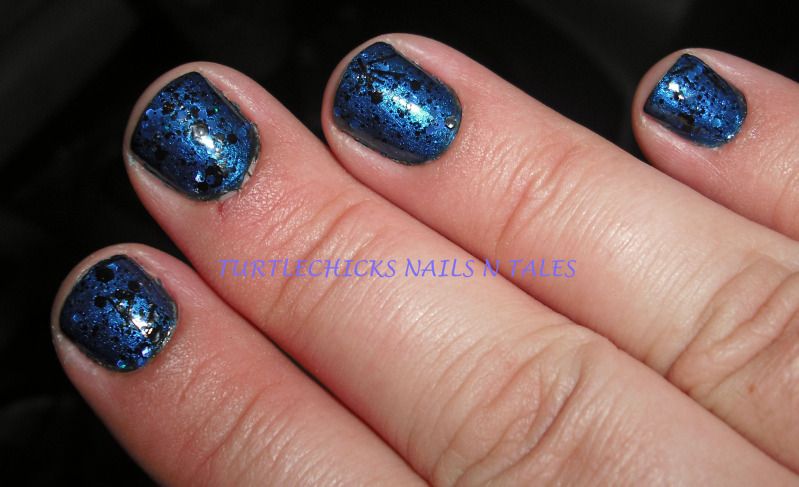 I very much liked this combination.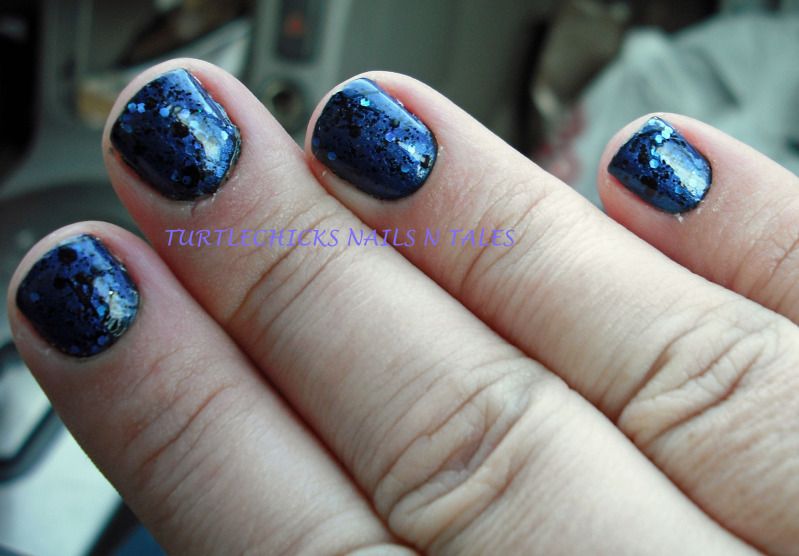 Tangled Web has some bar glitter in it. I love black glitter so this is one of my favorites.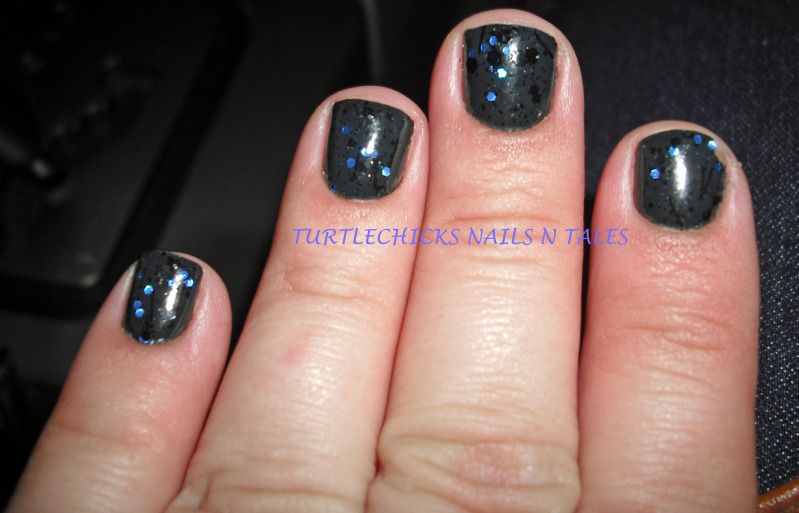 The first hand I did was over Sinful Colors In the Mist. I did this hand first but didn't like how the black glitter didn't stand out real well.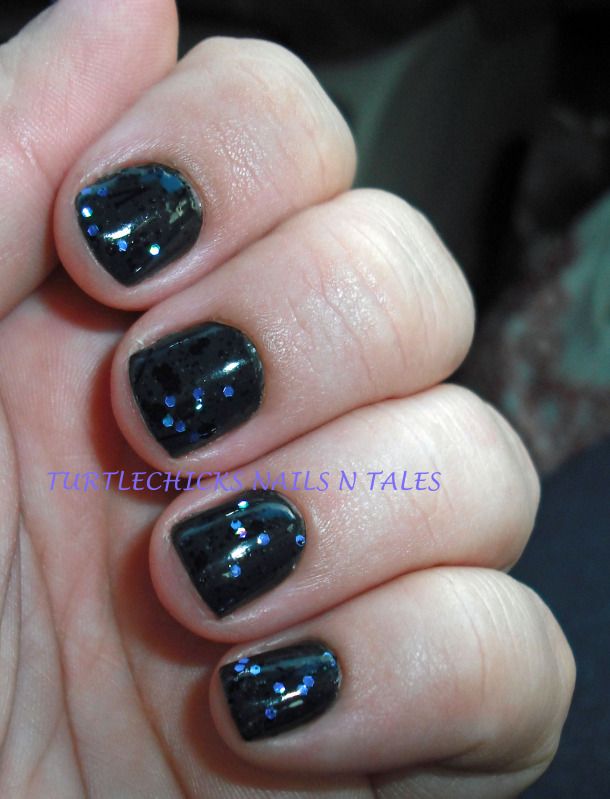 I think the base was a little too dark and hid the black glitter so I only did one hand with this base.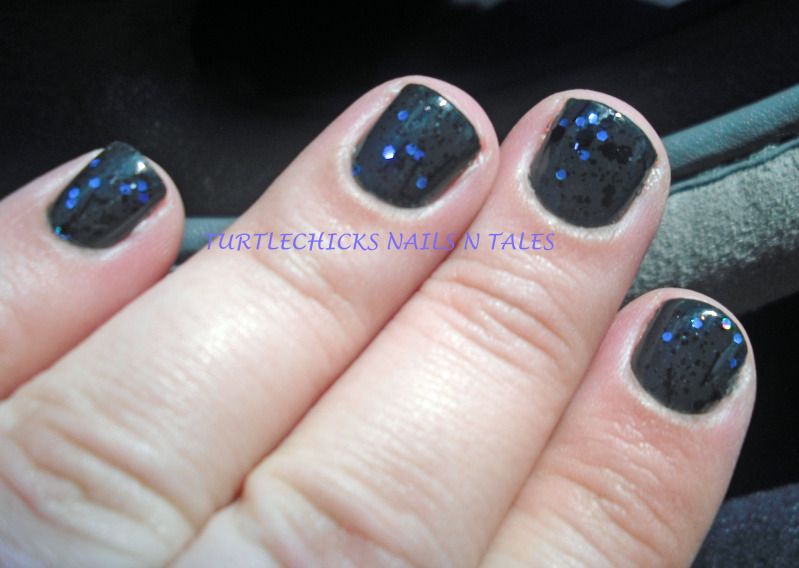 I love the way the iridescent glitter looks against In the Mist.
That's all for now :)