Hey Everyone!!! I hope everyone has had a nice Monday. I had a nice weekend but it was way too short. The wonderful Captain Destructo Charlie aka broken puppy tried to get us all killed by eating my mother's glasses on Saturday. Luckily we lived through that ordeal. He is such a handful. Remind me that I do NOT want a puppy if I ever start talking about them. I can deal with kittens, Bruce has gotten into his share of trouble but he has yet to destroy two couches (ok he has clawed one pretty bad), partially eaten a hundred dollar bill, destroyed several shoes and now glasses as well. I know there are things that he has already destroyed that I have forgotten. He is a sweet guy but he has major anxiety issues.
Today I have an awesome Indie polish for you from a brand called
Dollish Polish
. Dollish has a website and can also be purchased at
Llarowe
. I don't see this one listed on Llarowe right now and it appears to be sold out on the Dollish website.
Dollish Polish Zombie Flesh. I ordered this one awhile I want to say I was able to catch it on Etsy one lucky day but I can't recall. My bottle is an older bottle before they redesigned the shape and label.
I HAD to have this polish for not only the awesome name but because it is a really awesome color. I have something of a thing for zombies too.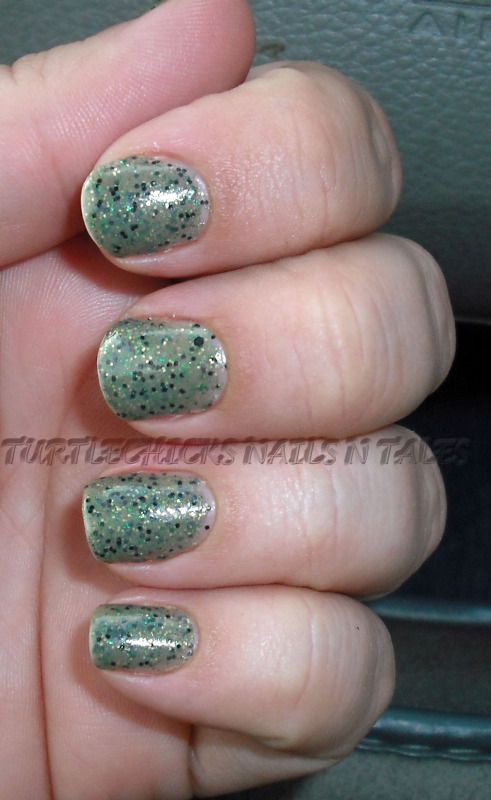 I used three coats because I was doing this mani late and I messed up a couple of nails so I had to add an extra coat. I was also curious as to how opaque it would get.
Dollish Polish was inspired by the tv show The Walking Dead. Since I have never seen that show I prefer to think of it as my Dawn of the Dead zombie polish.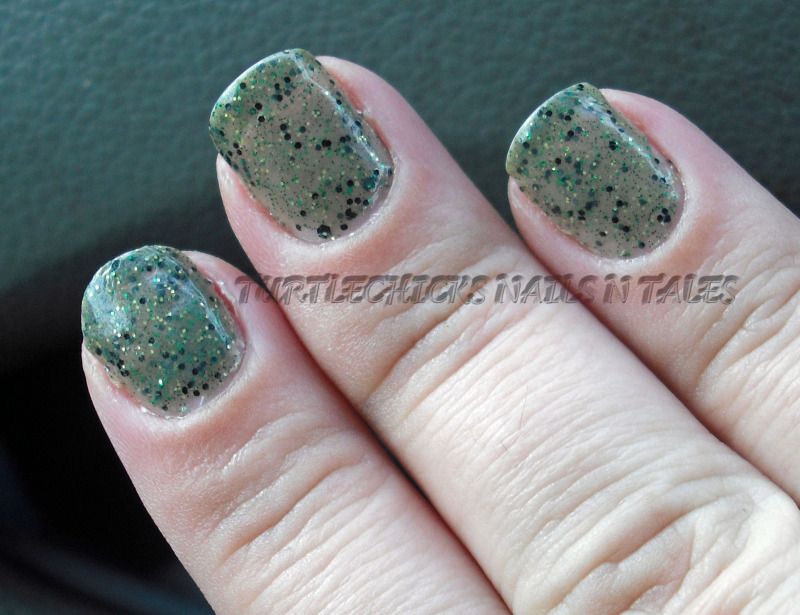 I love the sick green gray looking base. It makes me happy.
There is a ton of micro glitter in this one and then larger pieces of black glitter. I love black glitter.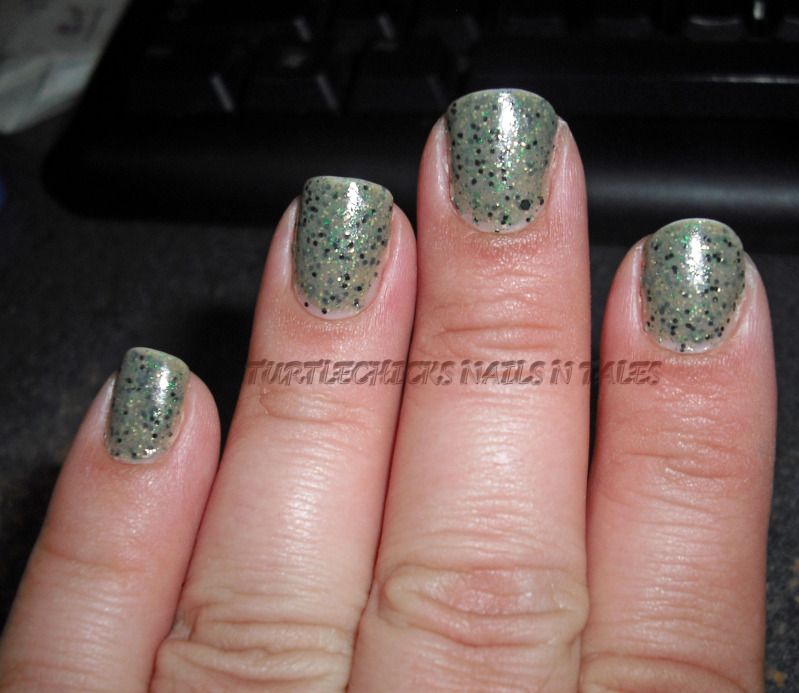 I am totally in the mood to watch Dawn of the Dead right now. I love that movie and could watch it over and over.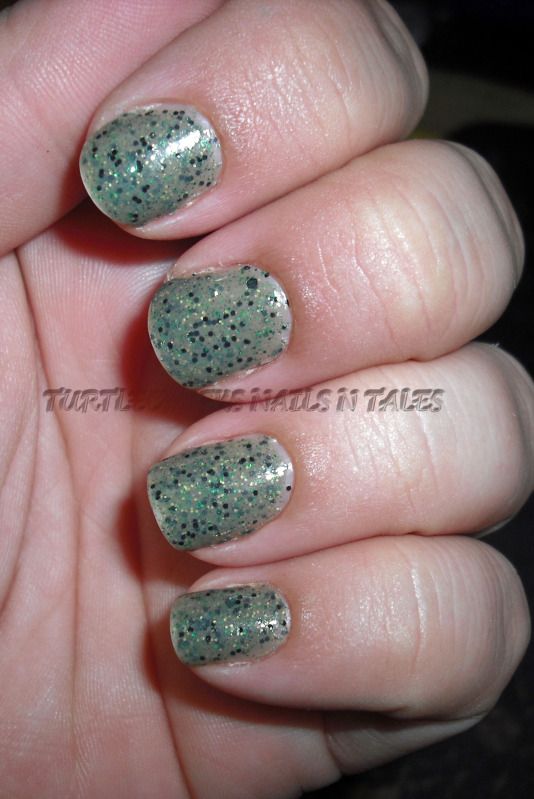 This was one of the last manis I did before my nails bit the dust. I have to check to see what else I have for you because I think I might have one more mani to show you. I am seriously considering subjecting you to my mutant nubs though. They have grown out some so they aren't AS BAD. I put some Sally Hansen Salon Effects on them today and I HATE the way they came out so I am itching to change them and do a better mani already. We will see how it goes.

That's all for now :)