Hey Everyone! It has been a tad difficult to get on the computer lately. I tried getting this post up at work today but my internet would not cooperate. So I tried Coconut Water tonight and OMG ewwww. I am sorry, I know people purposely drink it but I can't handle it at all. I have decided to stop drinking diet soda. I stopped drinking regular soda earlier this year and pretty much the only soda I will drink now is Diet A&W Rootbeer or Diet 7-Up. I read something yesterday about how diet soda really is not good for you so I decided to give it up all together. I wish regular plain water tasted better because I find it pretty boring.
Today is a conglomeration of stuff for you. I have a failed mani and some crochet projects I hadn't posted yet. I guess we should get going before I get distracted lol.
First I will show you the Obsessive Compulsive Cosmetics Swamp Thing mani I had on when my CrowsToes arrived. It was not pretty. I have a cleanup brush at work which is what I was trying to use but it is pretty much dead so it messed my mani up more than it cleaned it up. I LOVE the color but oy the pictures are not good.
I didn't intend to show this mani because it was so awful so I don't remember if it was two or three coats.
My little nubs are growing out which is good. They are pretty damaged but I am going to keep them on the shorter side until I can grow that damage out. At least that is the plan for now. Who knows I could change my mind once they start growing lol.
I love this color and I think Swamp Thing is the perfect name. I intend to use this polish again soon and will show you better pictures then.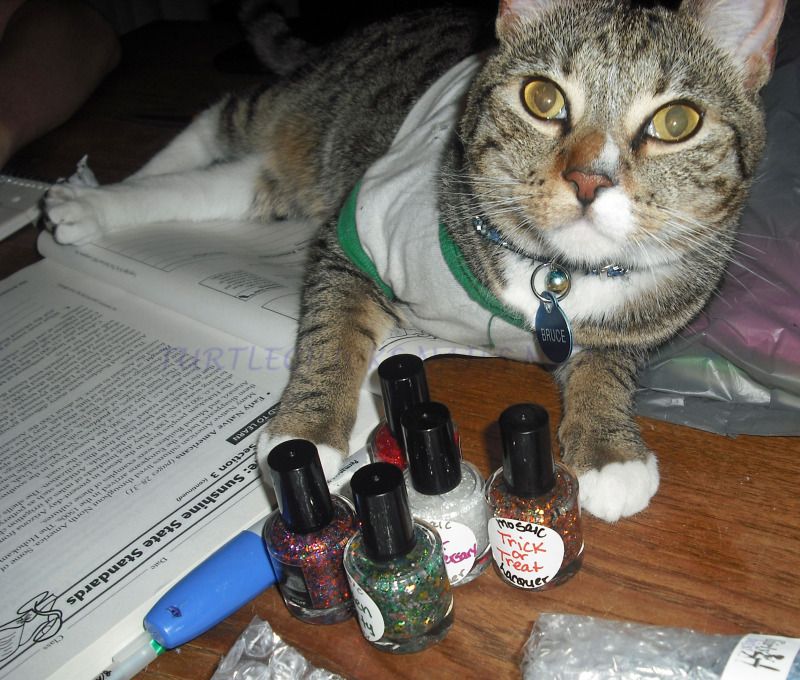 Bruce was helping me open my nail mail and take pictures of all the bottles.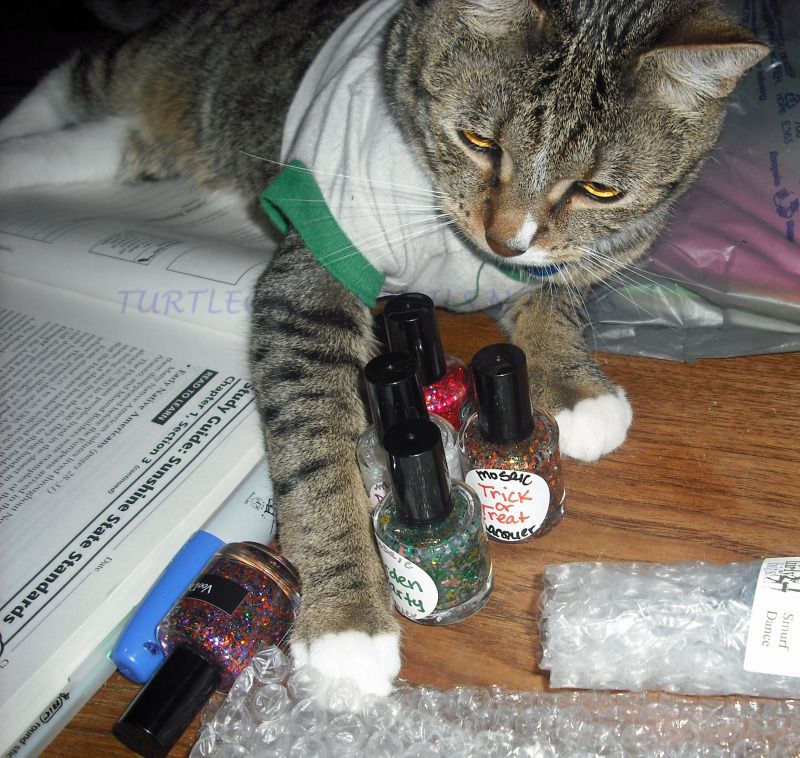 He was also trying to commandeer all the bubble wrap.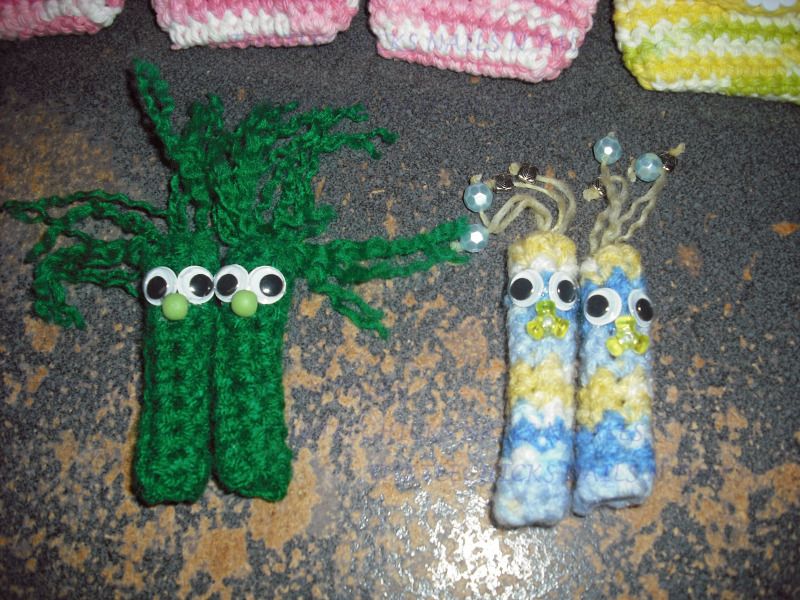 I made these silly pencil toppers for my cousin's daughters.
I thought they would be cute.

I also made these cute little pouches. I have some little gifts that I need to give to people and thought it would be cute to put them in these. That yellow yarn actually smells. It totally freaked me out when I was crocheting it. I kept smelling something lemon lime like and couldn't figure out where it was coming from. When I smelled the actual skein of yarn it didn't smell but later I realized it WAS the yarn after all. I have two questions about this #1 WHY is there a need for scented yarn and #2 WHO thought it was essential for life that there be scented yarn.
That's all for now :)