Hey Everyone. I have to be super fast today because I am being kicked off the computer shortly. I was supposed to go to my son's Open House last night however I had a headache so we skipped it. I ended up having to drop df off at work for his night hour and running around until I had to pick him up. Oh geez I also need to avoid a kitchen disaster by making my presence in there.
Today I have for you China Glaze Exotic Encounters from their Safari Collection.
I didn't get a picture of just this nail polish, BAD ME! I also don't know which plate I used to stamp. DOUBLE BAD ME!! I used the white striping polish for the stamping, that I DO know.
Once again I was playing with scrapers and the XL stamper so the images weren't as crisp and good as I would like.
I was trying to get pictures of some new polishes so I could do a post on that but seeing as I am going to be kicked off the computer I will try and get them ready for you for a post tomorrow.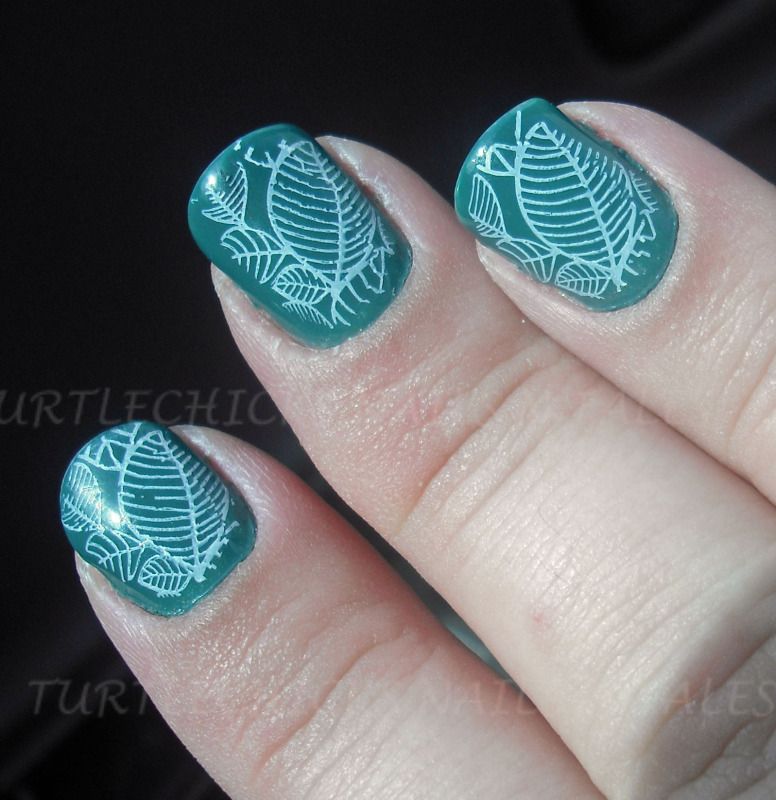 This was my last mani before nubbinization I believe but I think they are long enough to show now. They aren't pretty but they aren't as bad as they were.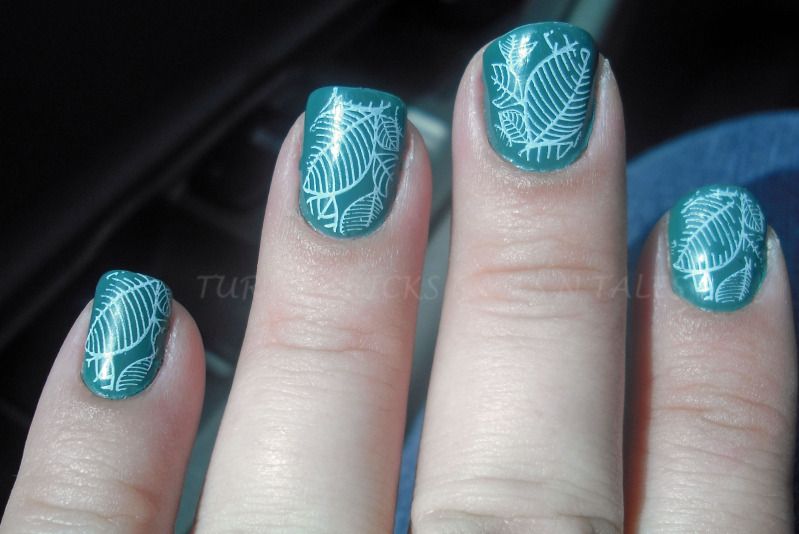 AND now I must run before someone gets hurt. Geesh nothing like coming home to cranky people with attitudes. Oh and I promise to do another post of this polish soon!
That's all for now :)