Hey Everyone!! IT IS WEDNESDAY!!! That means much closer to the weekend so I am excited. Still tired and wishing it was Friday but at least it is closer.
Today I have for you a polish from one of the first Indie brands I discovered.
Candeo Colors
has a huge selection of glitter polishes that are both tinted and clear base top coats. I bought my first two Candeo Colors polishes and was hooked. You can buy them from their website (when it is stocked) or the lovely Leah Ann over at
Llarowe
I absolutely LOVE Candeo Colors and can not rave enough about the gorgeous polish or the customer service. STELLAR customer service! I love their website and watching the pretty polishes change on the banner. When I went to the website this morning to link to it for this post I noticed there are four new colors that I will be NEEDING to get my paws on.
Today I have for you Plumage.
Plumage is right up my alley packed with tons of green and blue glitter in different shades.
I used my Saran wrap mani of Essie Navigate Her and China Glaze Kalahari Kiss as a base. I used just one coat of Plumage because I am hoarding it. It was jam packed with glitter.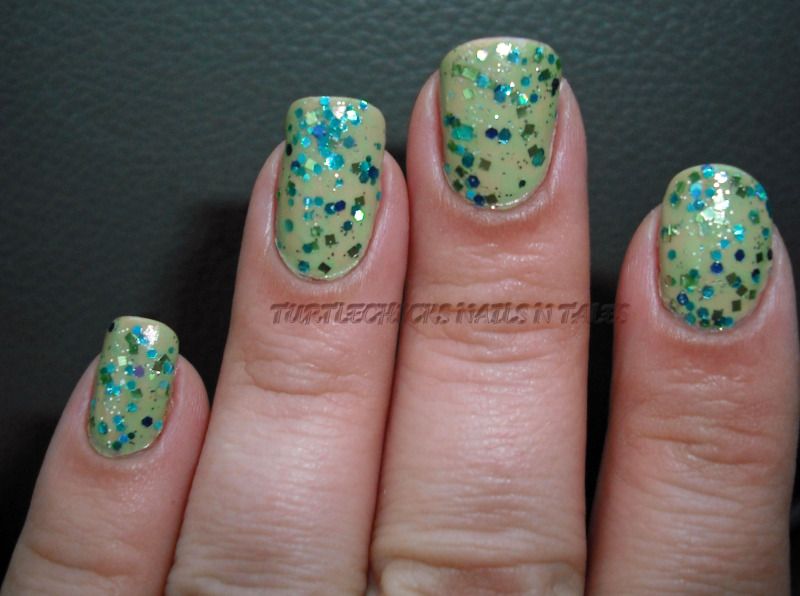 This polish sparkles like you would not believe. I loved this mani oh so much.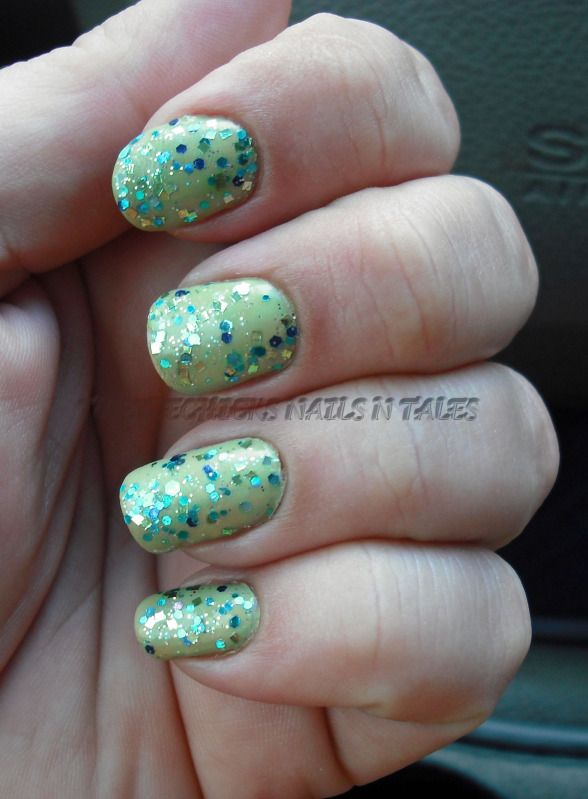 I tried to catch it in the sun but we were having overcast days that were uncooperative but boy this polish is distracting!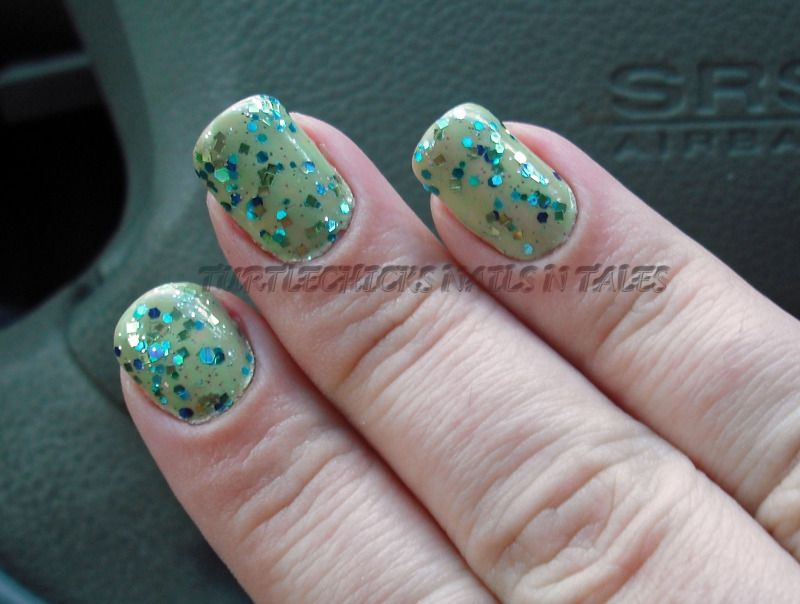 Gorgeous polish. Alot of Indie glitter polishes are really thick and need to be thinned. I didn't have a problem with Plumage and right now I don't need to thin it. The coat I used was on the thicker side but it wasn't so thick I couldn't deal with it.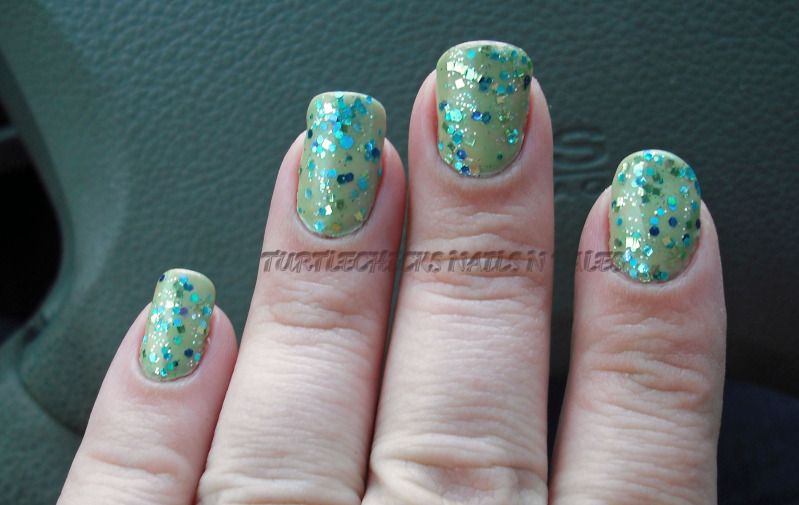 I took a ton of pictures of this one lol. I am using a bunch of them because it is that pretty. I know they all look the same but I can't help it.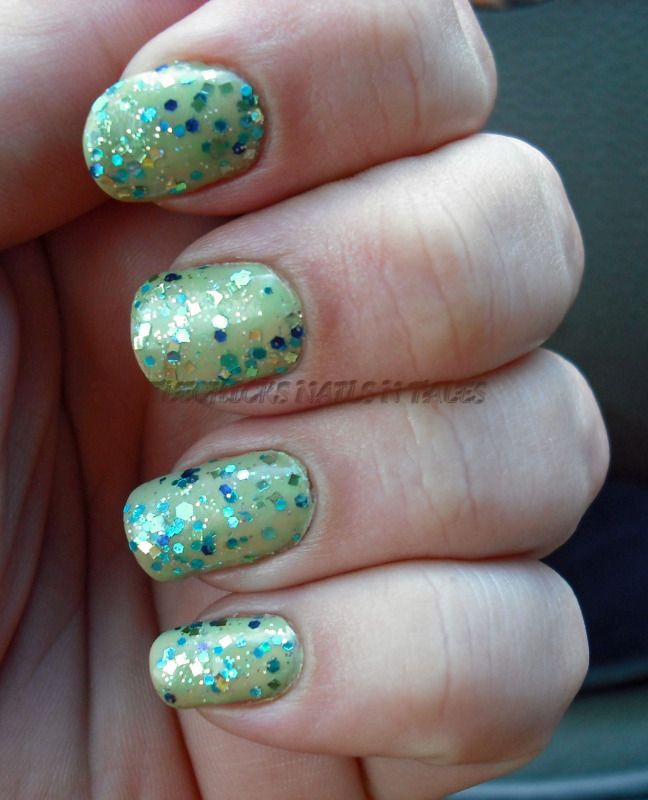 See that sparkle?! I wore this mani for a couple days before touching it because I loved it that much.
I haven't shown you any of my crochet projects in a bit so I have one for you today. Since Plumage was inspired by the plumage on the pretty birds of the world I figured I would show you something bird related. This is an owl mug cozy. I made it for a lovely girl I did a swap with since I recall her mentioning she drinks tea. I hope I didn't make that up and she really does drink tea or coffee lol.
It is super cute and now I need to make myself one because I love it.
I modeled it on my coffee cup. This is actually made for a mug with a handle and has a button and wraps around the handle but you can't tell from this picture.
That's all for now :)