Hey Everyone! It has been a long, hectic weekend and last half of last week. My son returned from his trip and I had the kids at work and I am just mentally worn out and physically tired. Today we had to say goodbye to our oldest dog Midget. She is the one in the back left of the picture closest to the door. My dad got her from a little girl on his route who used to feed her doritos. Her mom wouldn't let her keep the puppy any more and told her to go out to the parking lot (they lived in an apt building) and let it go. My dad used to talk to the girl when she hung out at the mailboxes waiting for the mail and told her to give him the puppy. Midget fit in his hand. She came to our house and never left.
She was a spunky little girl with a crooked tail who loved to give hugs. She had cancer and unfortunately got to the point where it was best to let her go. She has joined her friends Auggie and Dakota over the rainbow bridge today. She was loved and will be missed.
I don't have a whole lot to say today so I will just show you the pictures of another Olympics mani.
I used Sally Hansen Complete Salon Manicure in Thinking of Blue for the base.
I used the star image on Bundle Monster plate BM21 for the design.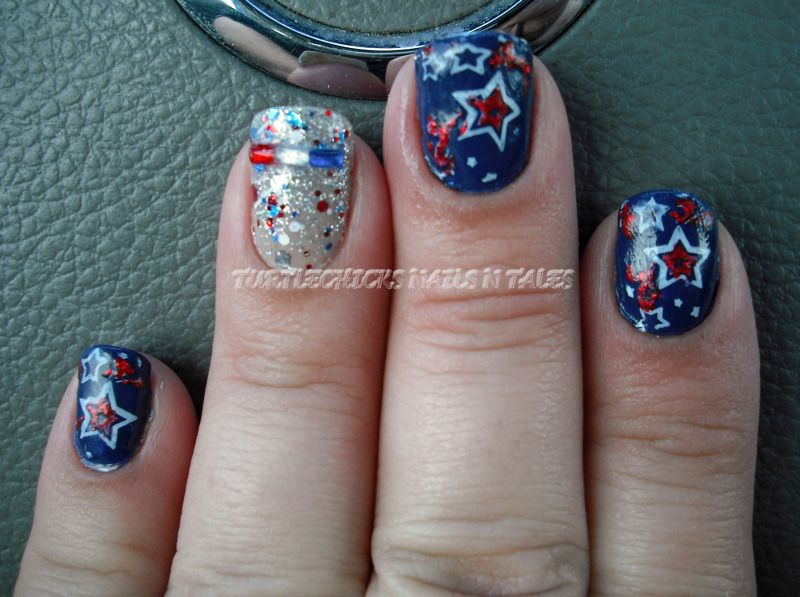 I used a red striper glitter polish to put some color into the design. I left my ring finger with the stones on it alone as an accent finger. I really just didn't want to have to take the stones off.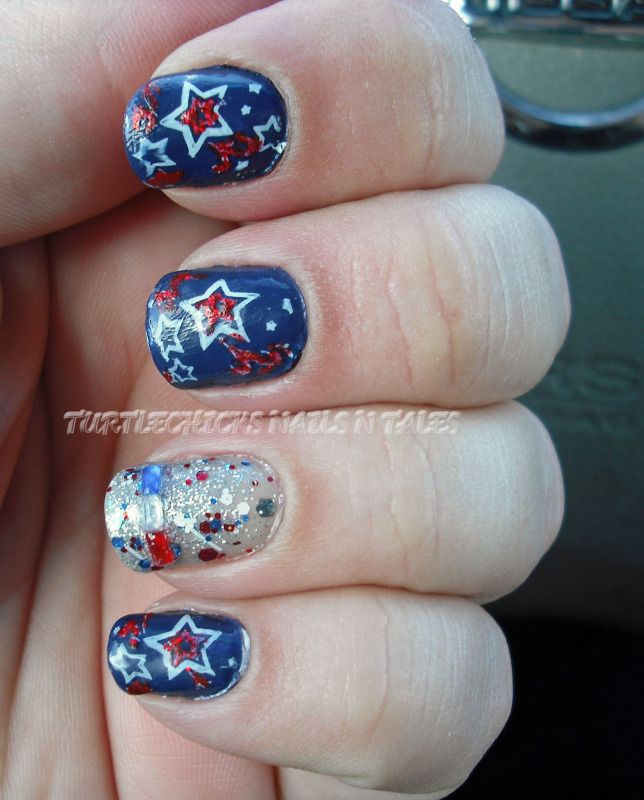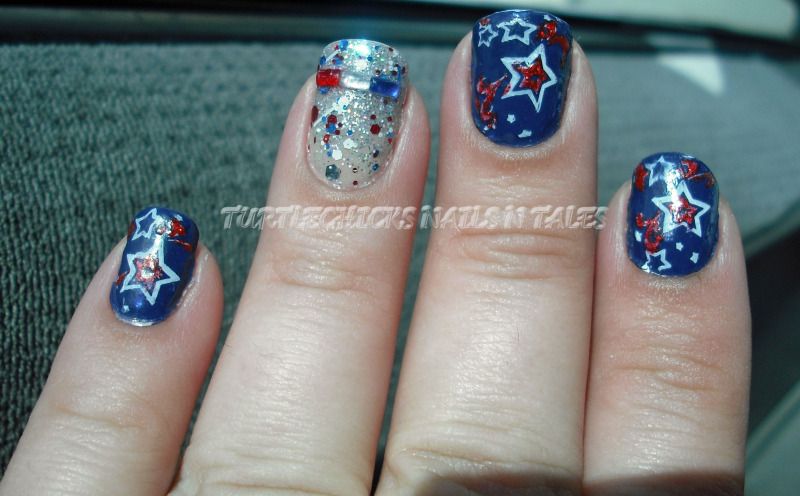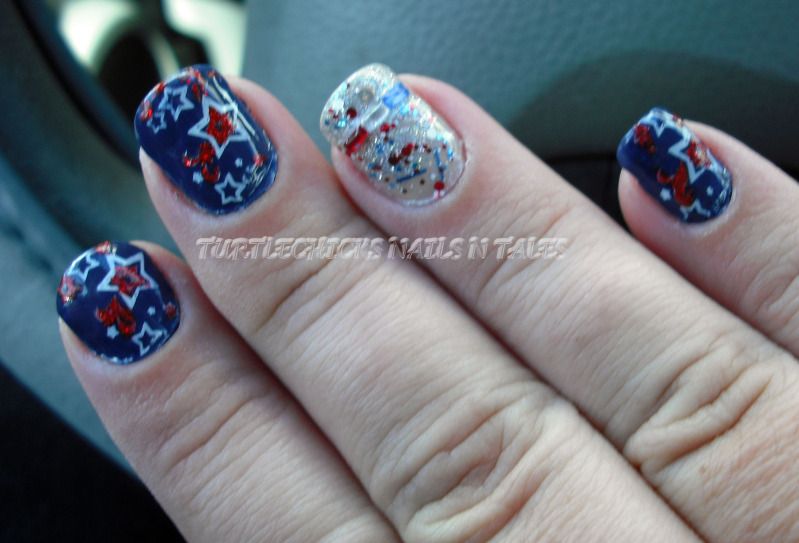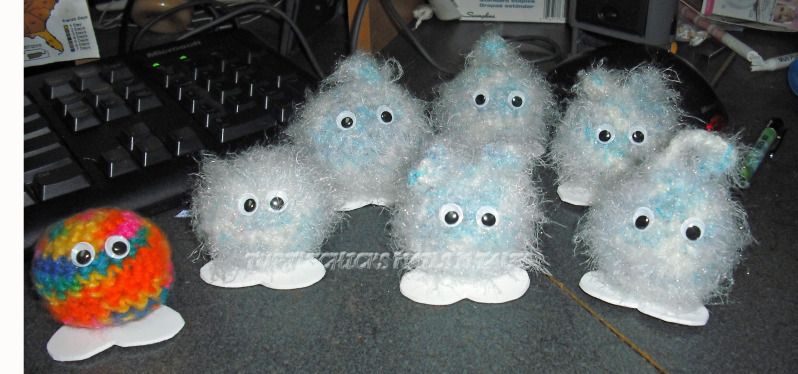 This is the fuzzy army that was posing with my nails the other day. Two of them went to live with my cousin's twins and the rest went to wish my friend Jess a Happy Birthday. I need to make more of them as I find them incredibly entertaining.
That's all for now :)