Hey Everyone! I had a much needed and enjoyed lazy weekend where I didn't turn on the computer and didn't really do much of anything. I was totally not productive but it was wonderful. I thought about posting this mani yesterday so at least it was on the last day of the Olympics but I was lazy. I did enjoy the Spice Girls performance at the closing ceremonies. I made the mistake of telling my df and brother that my friends and I went to see the Spice Girls movie at the $1.00 theater when it was out. Lol they will forever make fun of me for that I am sure. Hey, we were broke, bored college students what can I say.
My last Olympic mani should have probably been my first lol.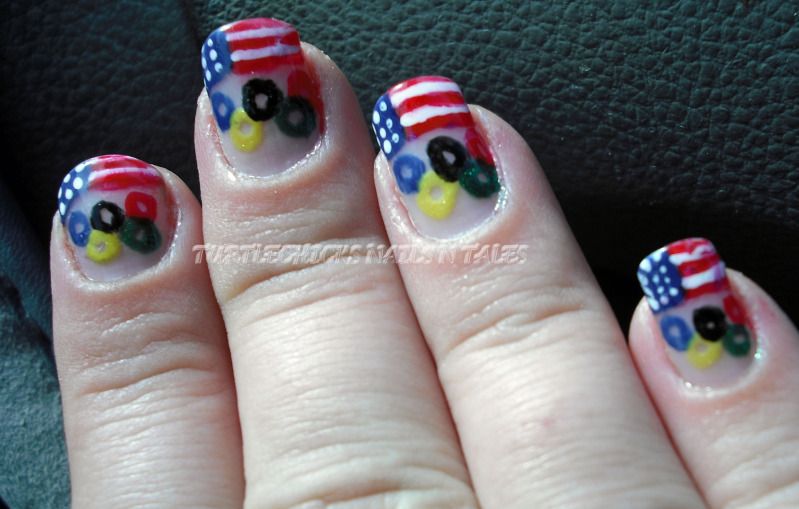 I obviously free handed the rings. Some of them look ok and others look like soggy cheerios.
Back in 96 when I was really into doing nail art I did a killer version of the rings for the Summer Olympics. I had a stamp that I used to indent my almost dry polish so I had the perfect ring and only had to paint it in. Yeah, I wish I had that stamp now.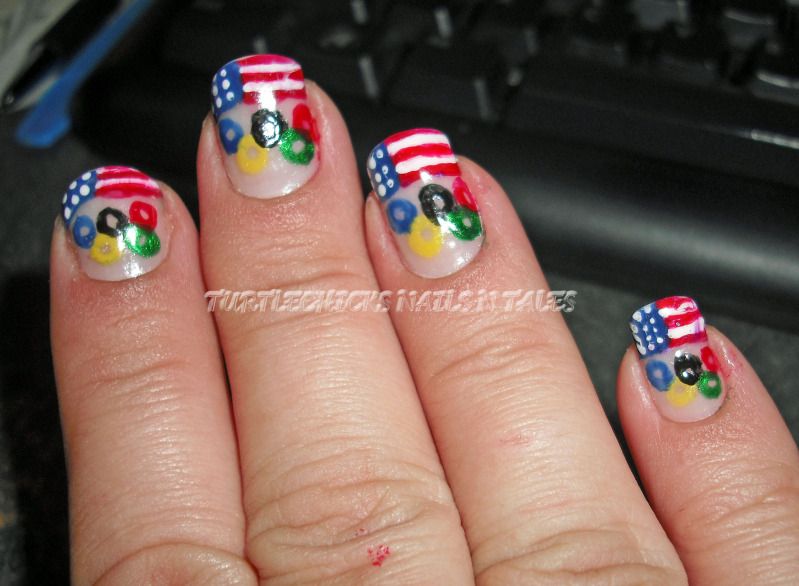 I think it came out pretty good overall though.
I used the same flag tips and just removed the medals. I didn't get all of the purple from the ribbon so you can still see the hint of that in some spots. I was afraid I would wipe off the flag if I messed with them much more.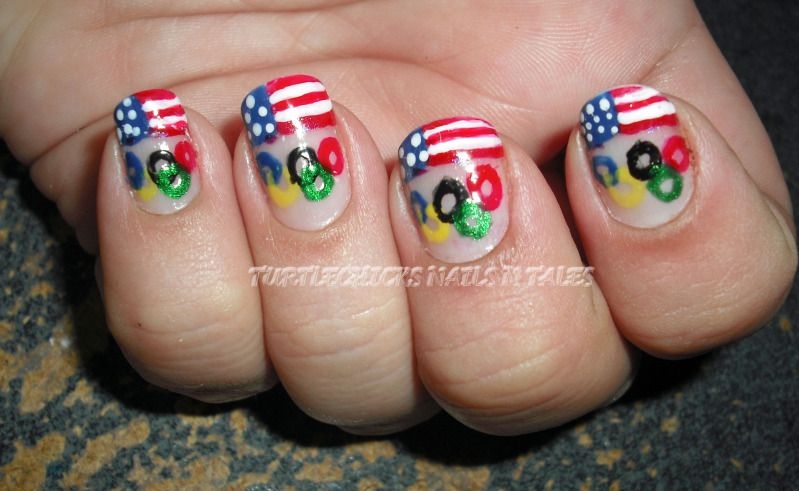 Ok seeing as I have itchy trigger fingers and just published this before I was ready I better wrap it up. I can't wait for the Winter Olympics in 2014 (the nice man on tv started my countdown 18 months to go). I will have some different nail art ideas by then I hope.
That's all for now :)