Hey Everyone! Today is the first day of school for the young ones YESSSS!!!!!! I was excited until I found out about some of the drama going on with the band program. Now I am just anxious to get it resolved. I am keeping my fingers crossed that all goes well with that. My son is majorly bummed about the turn of events so I have been dealing with trying to get him to think of it positively. We will see how well that works.
Today I have for you a polish from OPI. I did this mani over the Gelish gradient I showed you a few days ago. It didn't have the jelly sandwich look because there was no bottom part of the sandwich but it still looked pretty cool.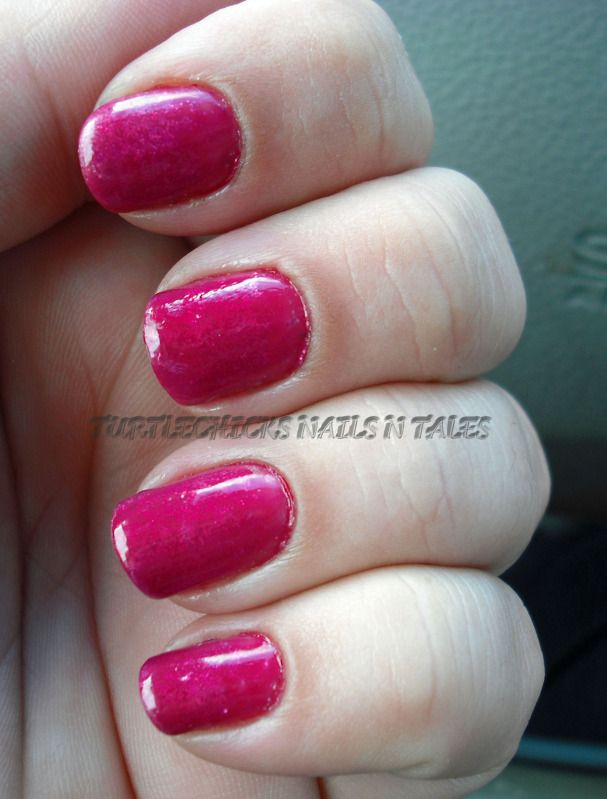 OPI Do You Think I'm Tex-y? from the 2011 Texas Collection.
OPI calls this a sorbet polish but I call it a pretty, squishy jelly. Either way it is awesome.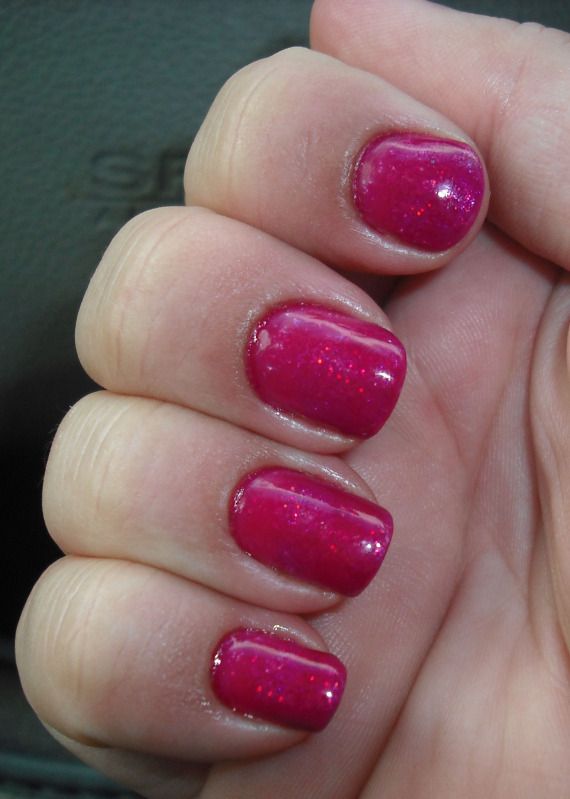 I used three coats for this mani. You can still see the glitter sparkling through.
I am not a huge pink fan but I love the jelly finishes and I absolutely love this polish.
It is quite sheer but evens out well. I could have stopped at two coats but I wanted it just a bit more opaque.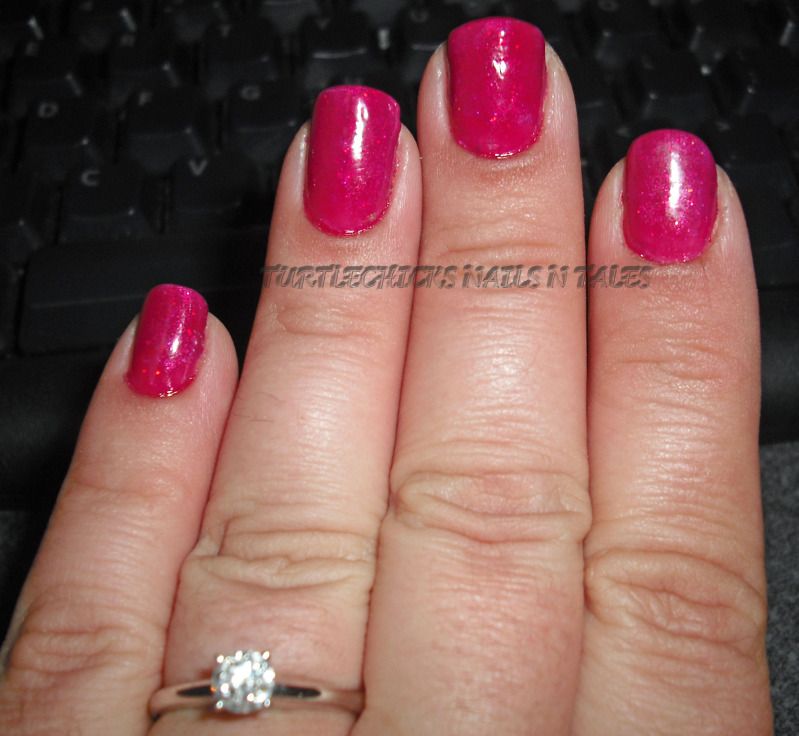 I need all the jellies now!!!
Aw nuts, I just remembered I need to make tomorrow's breakfast and lunch sandwiches. It has been a hectic night. I also filed all my nails down tonight because *gasp* they were getting too long. I have NEVER had that happen before lol. I have a ton of tears on the sides though so I am silk wrapping like a fool trying to save them for a little longer. I am very much loving the Gelish!
That's all for now :)