Hey Everyone!! AH, Monday. I have a quick post for you all today. I still have to do my nails and get some stuff ready for tomorrow. I feel like I have been on the verge of falling asleep all day. The kittens have decided they are World Champion Wrestlers for WWE. They have epic battles and will bite, claw, headbutt and fling themselves on each other. They look like they are boxing too. It is really funny to watch but not so funny to listen to in the middle of the night when you should be sleeping.
Today I have a bright coral color for you that I wouldn't ordinarily wear. I got this one in a swap and found that it was REALLY fun to wear.
I also think the name is funny too. Misa Push Up Bra. I have no idea why they would name it that because to me it does not scream Push Up Bra but it still makes me laugh when I think of it.
This color was almost impossible to photograph. It is slightly lighter than this picture I think.
I had a really icky cut on my index finger in these pictures so I tried to blur it a bit with photoshop so it didn't gross you out too much. It was not a very nice cut.
I did this mani real quick and then it wasn't completely dry apparently because there are lots of sheet marks and other dings in it.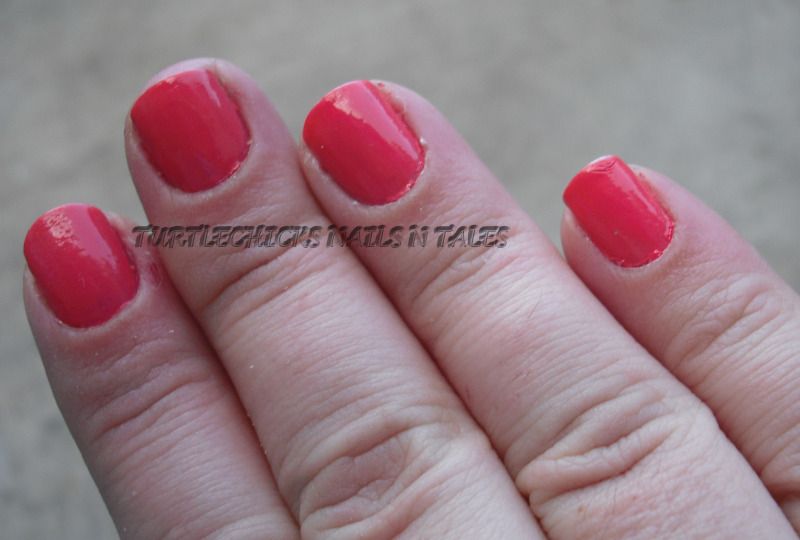 I believe this was three coats because I was trying to get rid of the visible nail line. Even after three coats it was still slightly visible.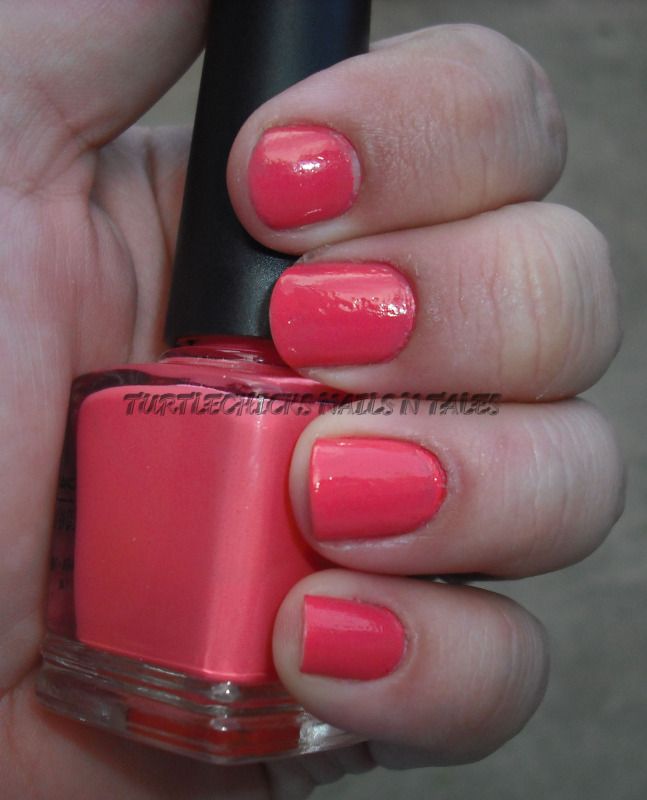 It is a great summer color and I will probably have this on my toes soon.
That's all for now :)