Hey Everyone! Last night was the last concert of the year for my son's school band. They played so well and he got to play with the jazz band too. It was a fun night but I am so tired today since it was a late night. I am going to make this a quick post because I still have to make dinner.
Today I have another
Lacquistry
polish for you. This was the one that caused me to order from Lacquistry in the first place. I saw this polish somewhere and of course HAD to have it! HAD TO!
Golf Socks!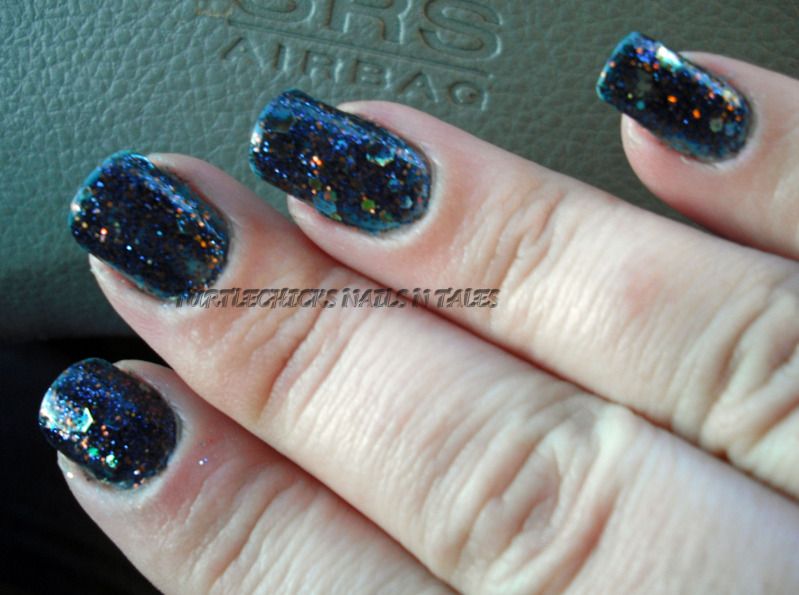 I love LOVE LOVE this polish! I also love the labels, they are super cute and the little stone is a great touch.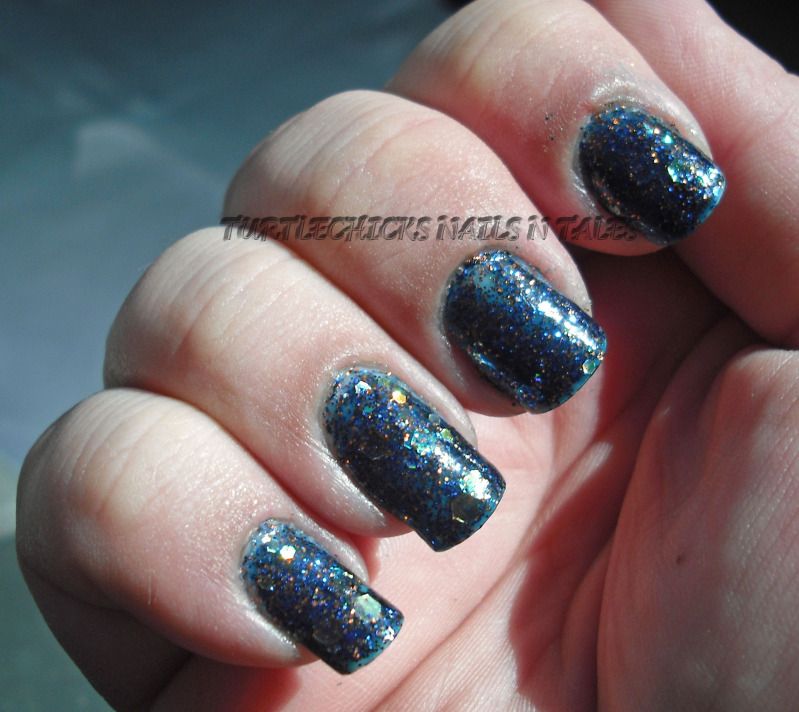 I used two coats for this mani. I do have to say that because of the density of the glitter I needed to add a bunch of thinner to this bottle to get the polish to the consistency that I like working with. It was no big deal to me because I love the polish but I thought I would mention it.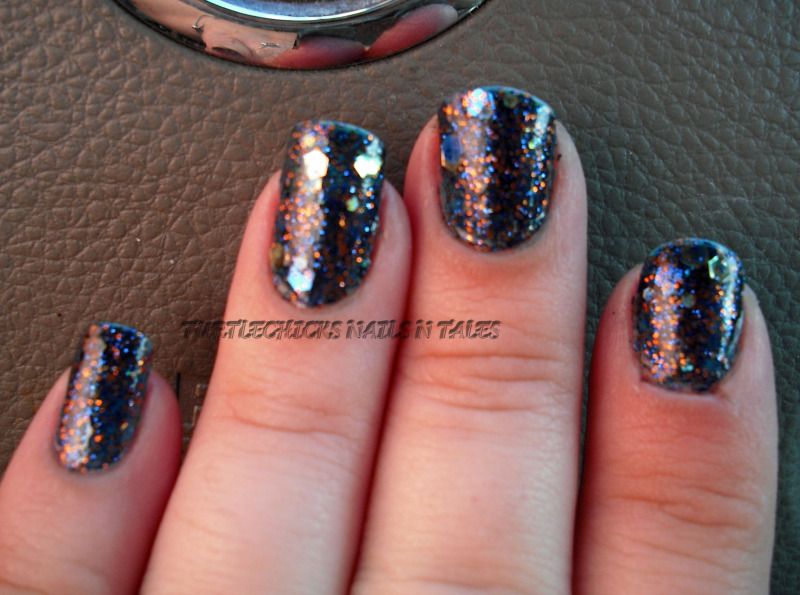 I was taking pictures in my car on the way home from work. I wasn't driving don't worry. The sun was setting so some of these pictures are in funky lighting. I like the way they came out though.
Golf Socks has a deep navy dark blue jelly base filled with tons of orange-y gold glitter in it.
It looks a little patchy in some places but it didn't look that way in person. I believe it was mostly the flash picking it up. To save on using too much of the polish I might layer it over a navy blue next time.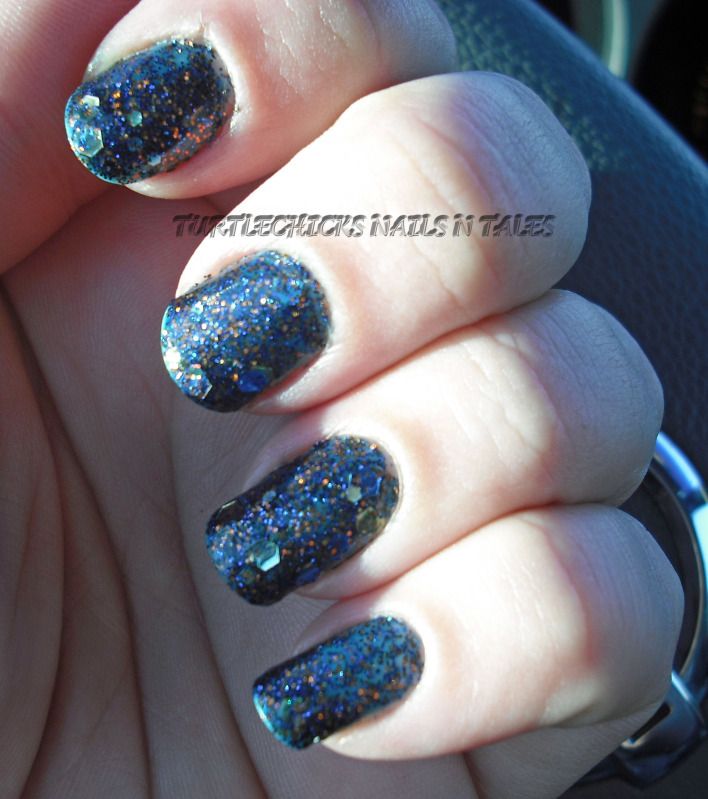 Jenna has amazing customer service and I am hoping to catch her shop open again so I can get Golf Sweater to add to my collection. Well, Golf Sweater and several others.
I am loving the combination of dark blue and orange.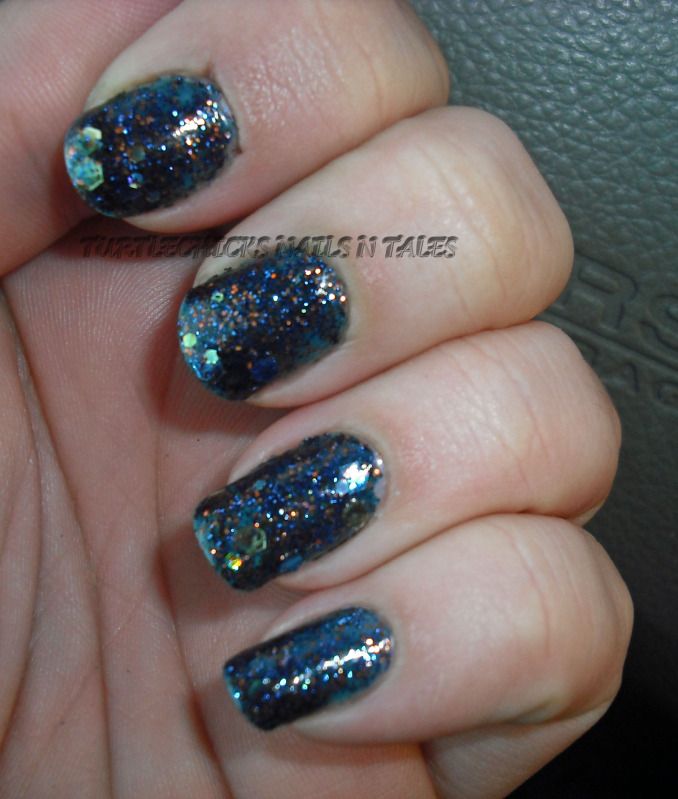 That's all for now :)