Hey Everyone!!!!! In the past hour I have had two particularly rude, condescending jerks that I have had to deal with at work. One was a call in and one was a chat on the website live help chat. People are so very rude!
So the little kittens are doing well. Last night they slept through the night which was greatly appreciated. They are starting to understand the litter box which is also greatly appreciated. Unfortunately they can't climb in it themselves so it is interesting. They are eating like little piggies but progressing everyday. They are very shaky and don't stand well a lot of the time. They are super cute though.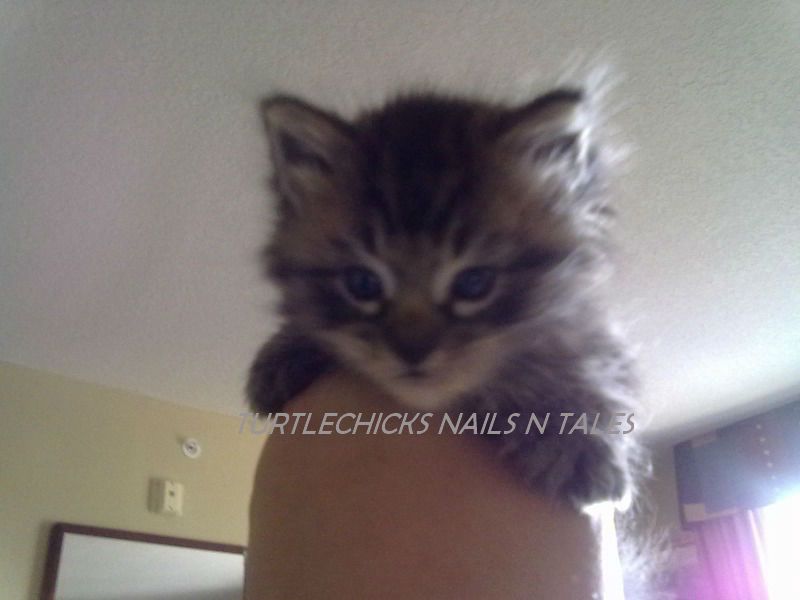 This is the bigger fluffy one. We call him spaz or Wicket or piggy or fatboy depending. He is cute, totally a spaz though. It isn't his fault but it is still funny. He eats like a pig!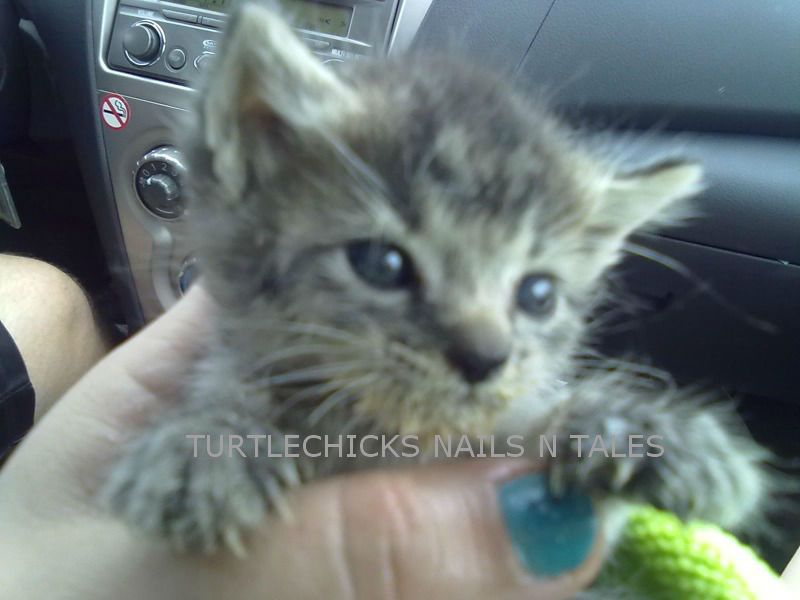 This is the smaller one. This one gets food all over it even though it is just eating from a bottle. So sweet and super cuddly.
Today I have Sally Hansen Complete Salon Manicure Barracuda for you. This one came out in Spring 2011 yet remained untried until this mani.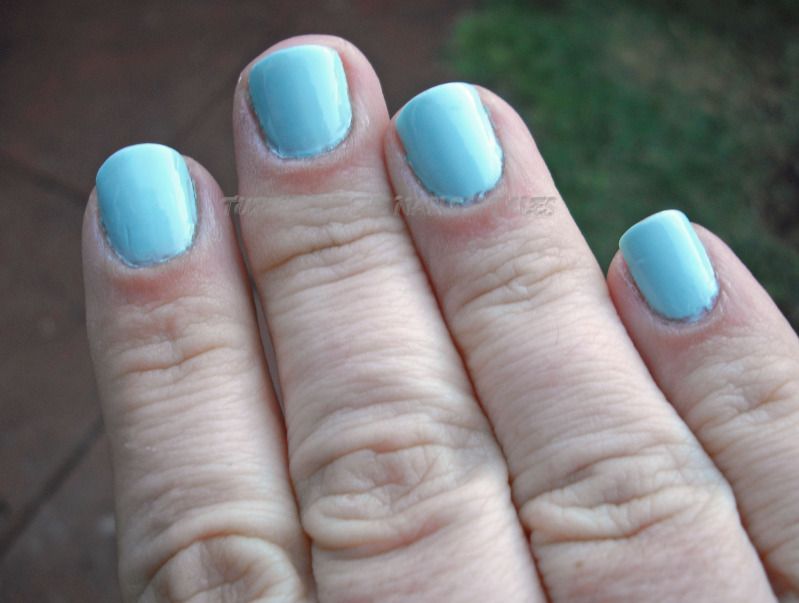 I love the shade of this bright pastel blue but the formula was not exactly my friend.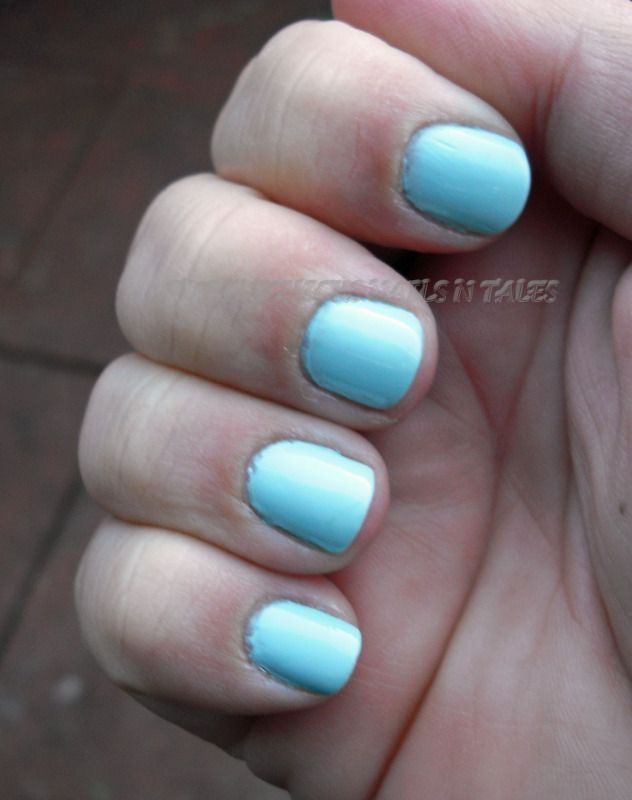 This did not go on well at all. It was very streaky and uneven and took three coats to get it to even out.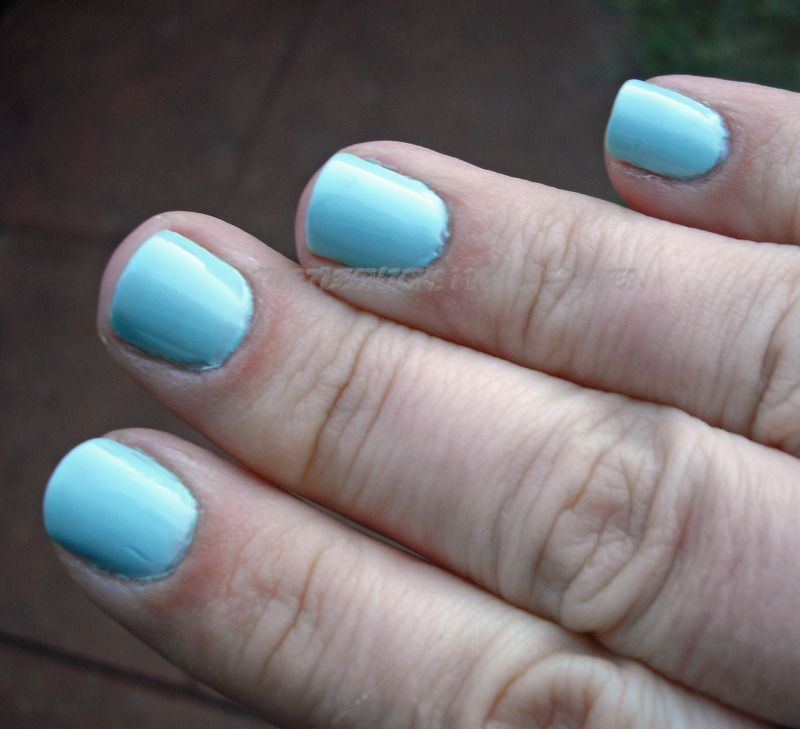 I had some bubbling issues with this one as well.
I picked up the striper from Sinful Colors in neon yellow and decided I needed some stripes on my left hand.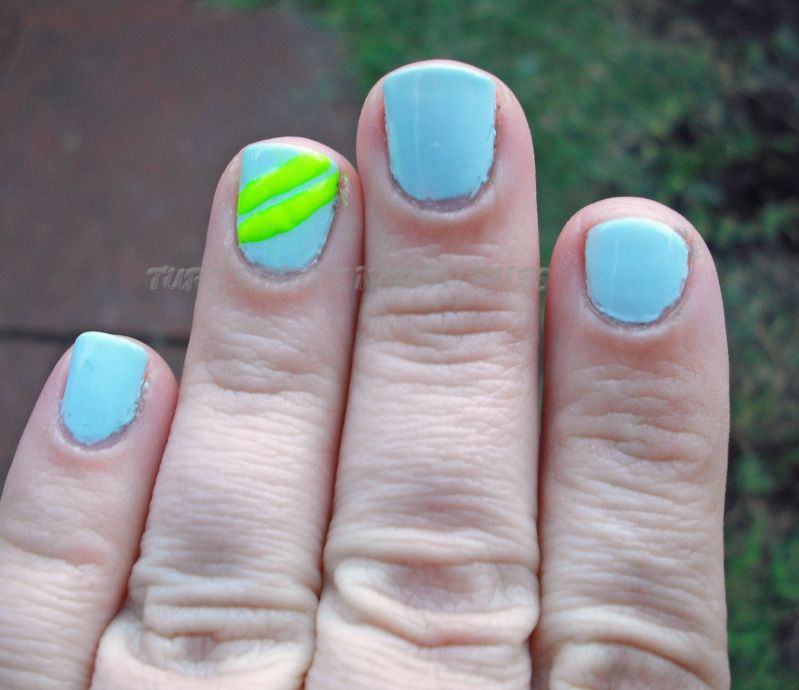 I was quite impressed with the neon yellow. It is really bright!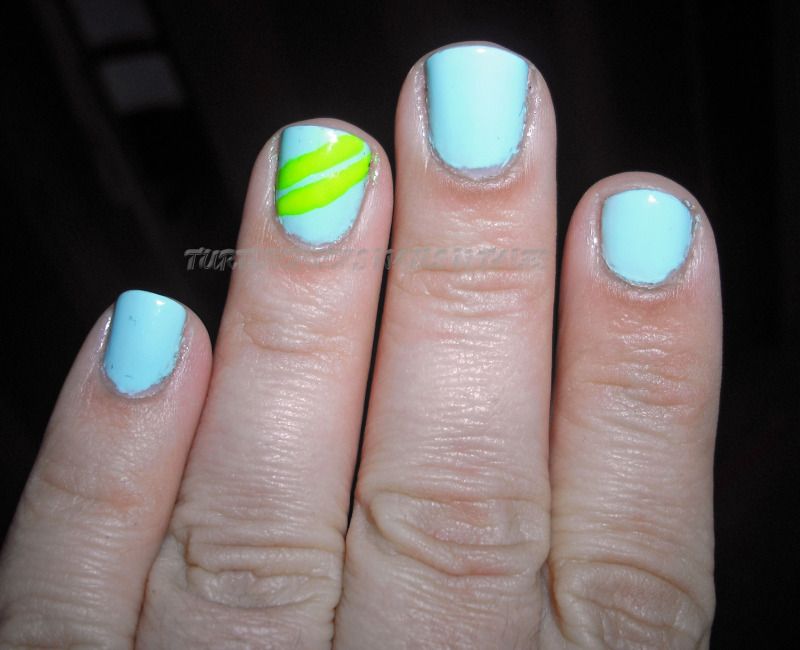 I actually kind of like this color combination a lot too!
Ok. I had a couple more pictures but you get the point. The kittens have decided to wake up and whine so I have to get them quieted down since I am still at work. I am lucky to have a job that allows me to take care of them while I am at work. Well, they are lucky actually lol.

That's all for now :)