Hey Everyone!!! I am having the worst day so far. I mean, it could BE worse and I am thankful that it is nothing major but it is pretty annoying. From kitten poop to lack of sleep there has been tons of rushing around, my son was late to school and then work. Oy, work. Just one annoying thing after another. I also get to go home and clean up a bottle of polish that Bruce Kittlee Master Ninja Warrior assassinated sometime last night. He threw it off the table where it fell to it's death. FUN! These kittens are a lot of work too. I am in need of a nap.
Today I am going to show you Barielle Falling Star. I wanted this polish for awhile before I finally decided to get it. I am glad I did because I really like it.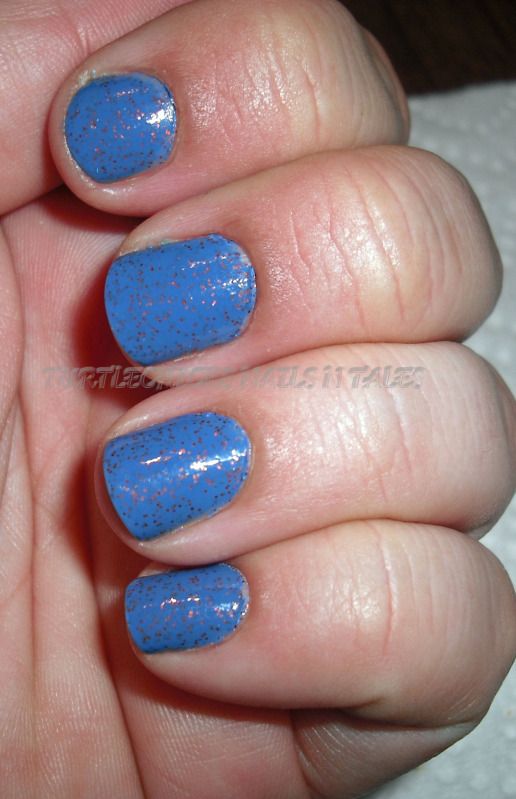 It is unique and I don't have anything else similar that I can think of. It is a gorgeous blue with copper glitter.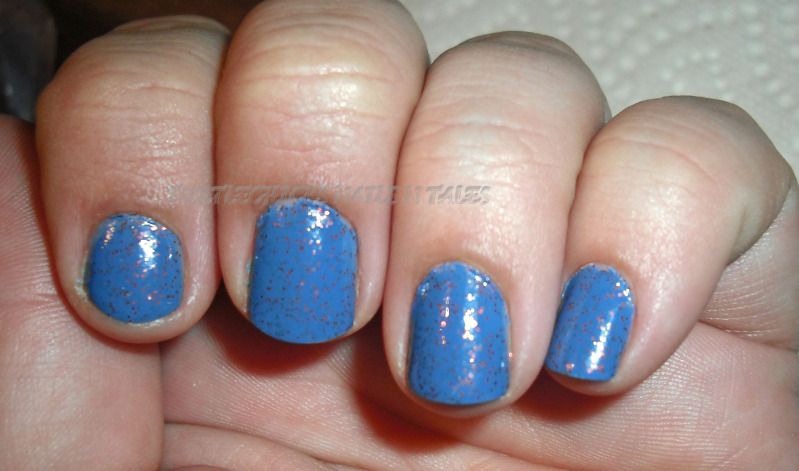 I used two coats.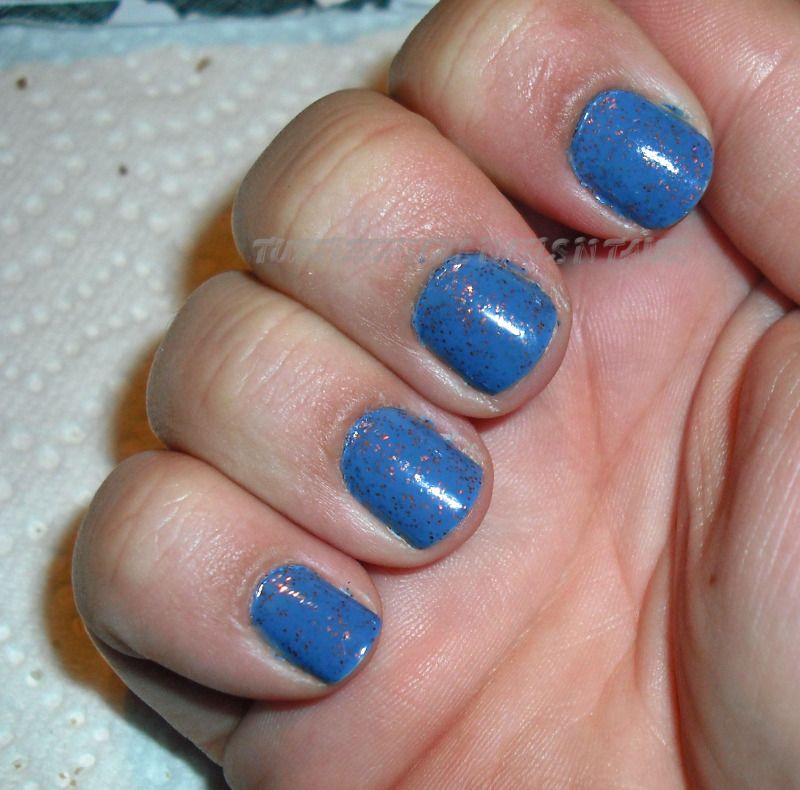 I have a thing for copper glitter. I love it.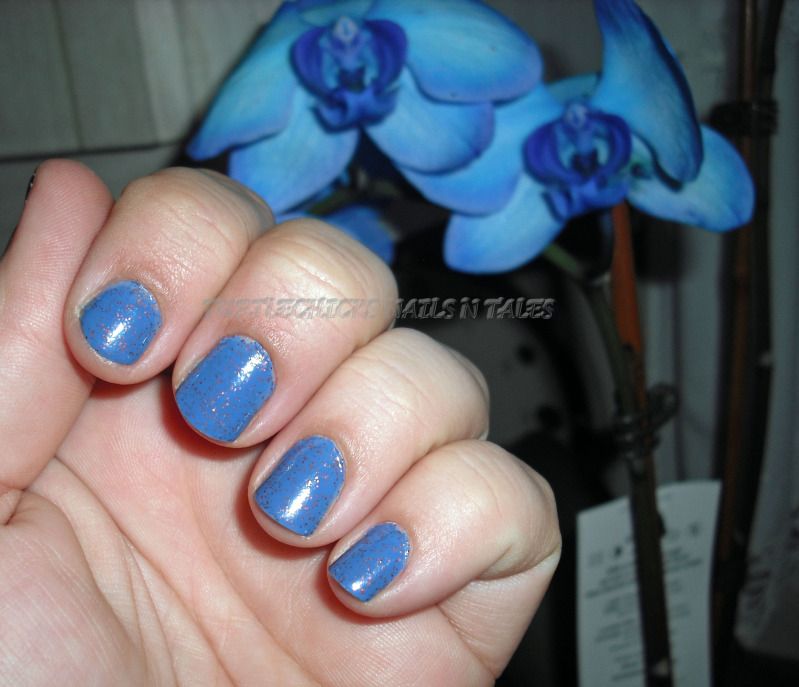 The orchid I got my mom for Easter was the perfect backdrop.
Maybe I should carry the plant around with me, it matched pretty well.
This is one of my favorite Barielle polishes. I need more copper glitter in my life now.
That's all for now :)