Hey Everyone! Let's see if I can get this posted. I have been trying to write an email and it was deleted twice. I hate when the internet eats my stuff.
Today I have a polish for you from Jessica Cosmetics. This is my first Jessica polish though I wish I had ordered more. I still have never found this brand in the wild but hopefully one day I do because I would love to get more.
Jessica Iridescent Eye from their Peacock Queen collection.
This polish is said to be a dupe for Chanel's Peridot. I am too cheap to own Chanel but from the pictures I have seen online it is pretty much a dead on dupe.
Peridot is pretty much the only Chanel I have actually seriously considered purchasing so I am quite happy that the dupes have started to appear.
The changes this polish makes are insane. It looked different every time I looked down at my hand.
I wore this polish longer than I usually wear polish. I was sick and didn't feel like changing my polish so I kept this one on.
I think I had it on for a total of three days. I had no wear on it and was not tired of it yet which is a sure sign of a good polish in my book.
Did I mention it glows? I love how it looks in this picture. The polish has a very glowy look to it.
I used two coats of Iridescent Eye. The formula was great.
It was not overly brush strokey like I feared it would be. That made me very happy.
I took tons of pictures.
I am hungry.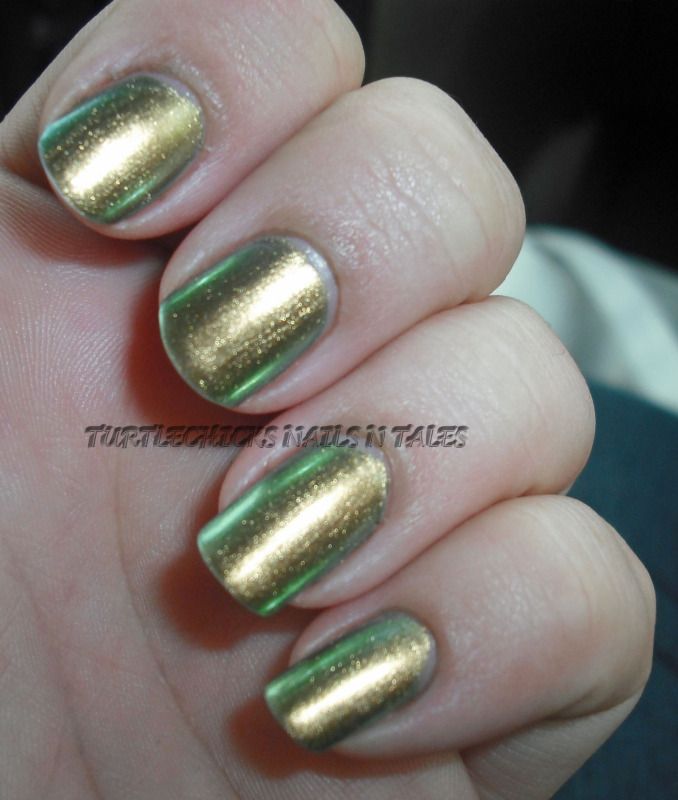 I want to use this polish and stamp over it in black. I think t hat would look awesome. I don't have the plate with the design I have in mind though.
This polish is really awesome. I am kicking myself for not ordering more, especially the holo polish.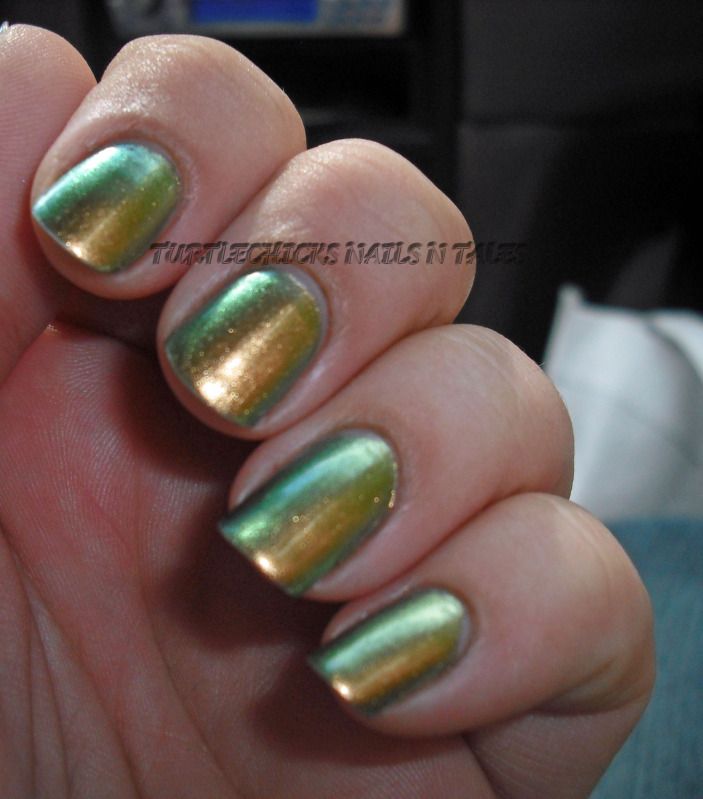 That's all for now :)