Hey Everyone! I have been researching and experiment I am doing so I have an older mani for you today. I did this one back in February so you will notice my nails are longer than they are currently. I am trying to get through the back log of manis that I have built up while my research/experiment phase is going on. I have a bunch that I haven't posted.
Today I have a Lynnderella polish to show you from the Lovely is as Lovely Does collection.
Mlle. Violette de Bleu.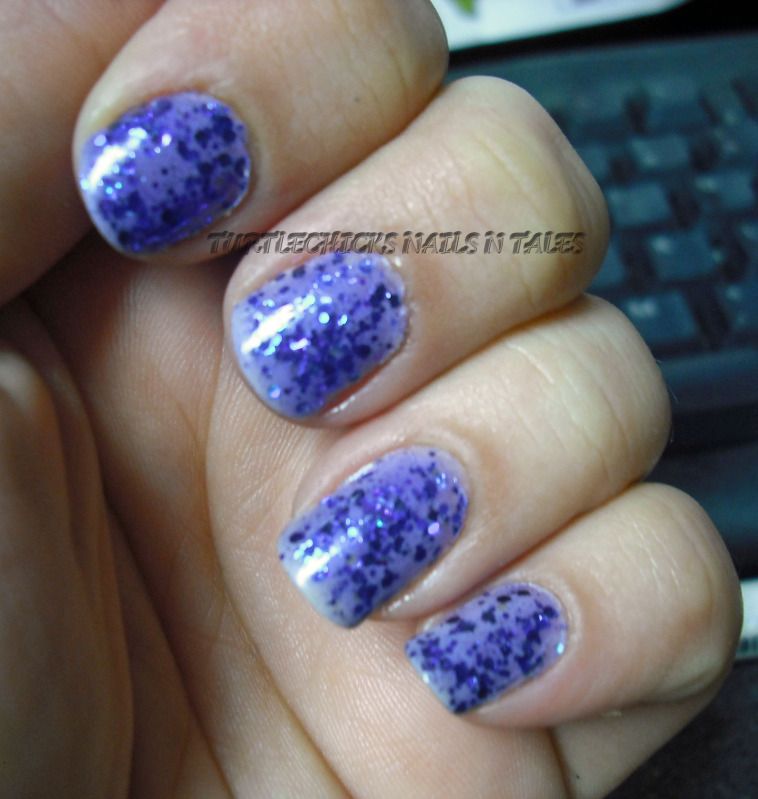 A lot of people I noticed layered this gorgeous blue glitter over a darker blue polish so of course I had to see what it looked like alone. Well, almost alone.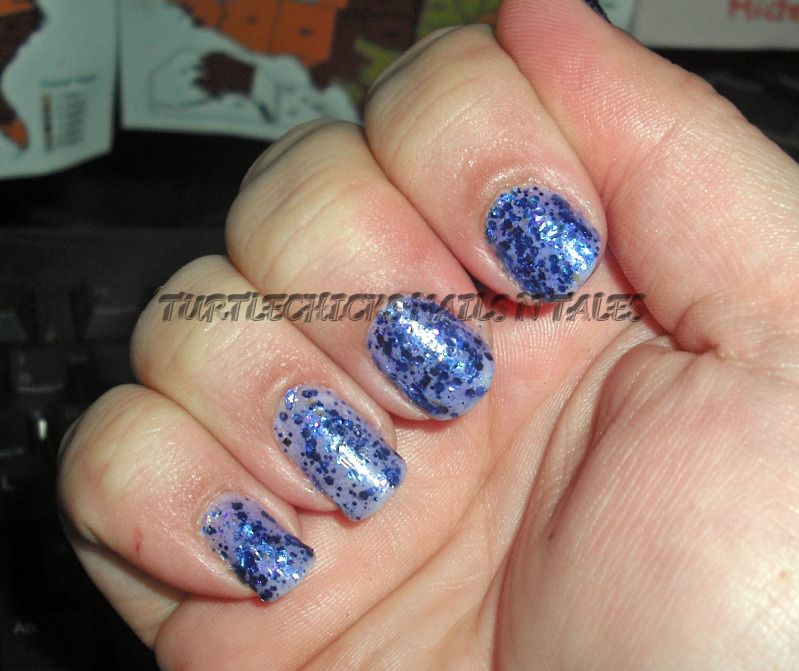 I used two coats of Essie Waltz as a base.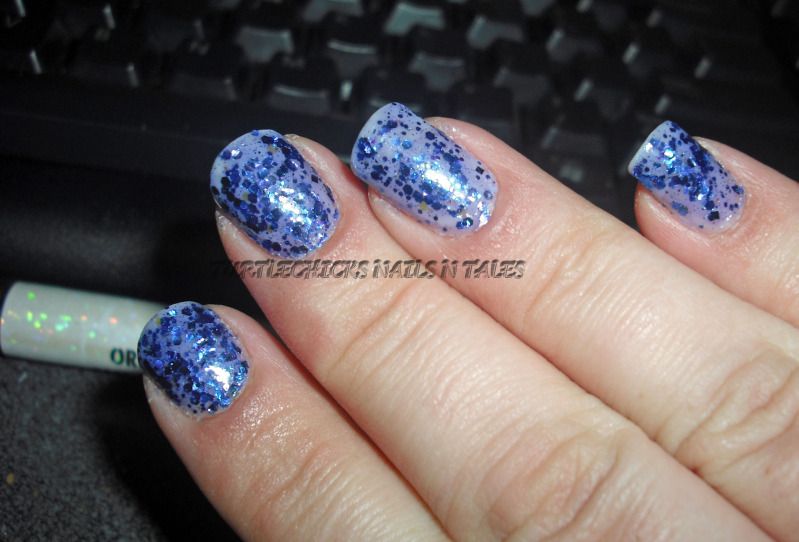 I liked Waltz because it gave a milky base and the Mlle. Violette de Blue to tint it a bit.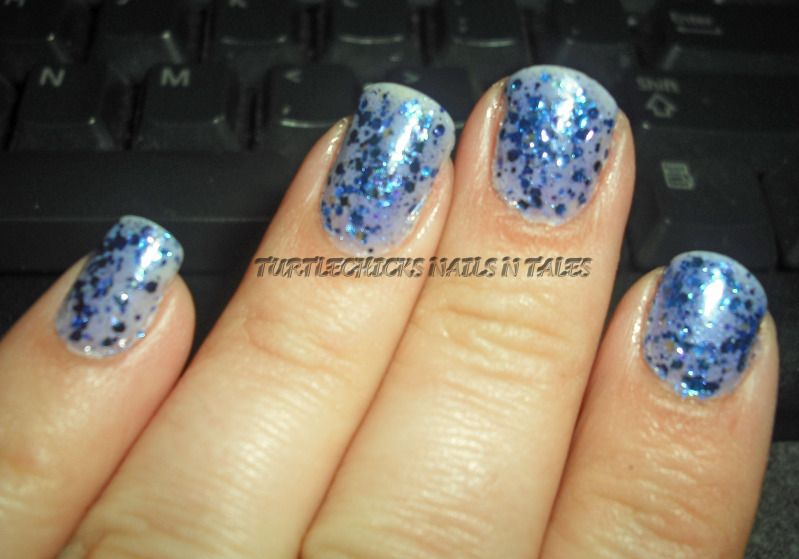 I used two coats of Mlle. Violette de Bleu over Waltz.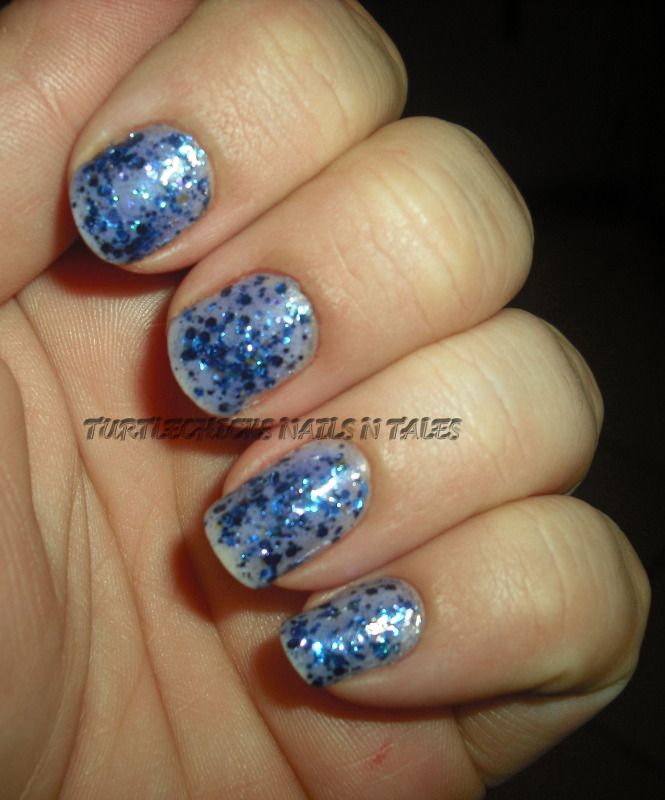 I love this mani.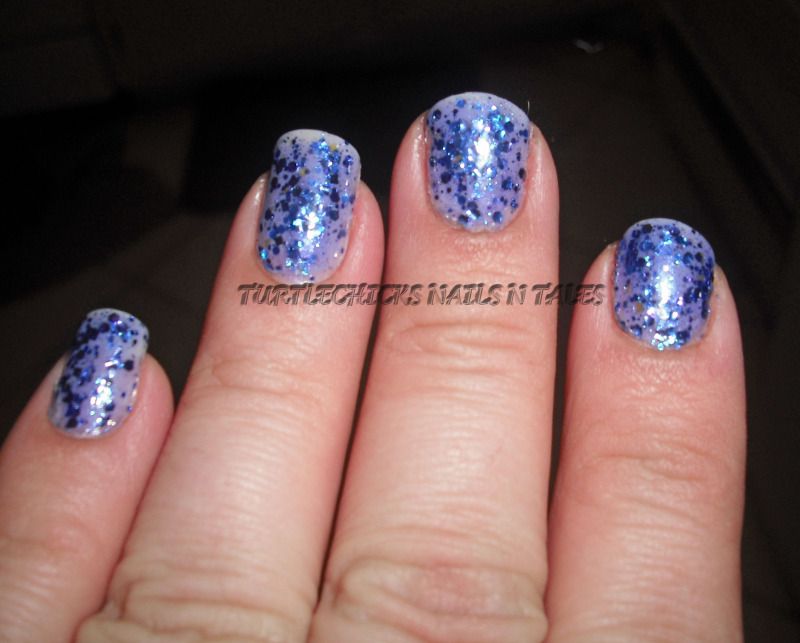 Next time I will layer it over a dark blue but I love to see how polishes look on their own.
And now the kittens need their food and a bath.
That's all for now :)