Hey Everyone!!! I hope those of you that are mothers had a very nice Mother's Day yesterday! I had a nice day. We went to see the Avengers and sat in that Dbox seat thing. It was crazy expensive but kinda cool since the movie was so action packed. For those of you that have NO CLUE what I am talking about Dbox is a seat that moves with the movie. So when the car crashes your seat jolts. It was almost constantly in motion for that movie. It was a neat experience. I would say it would be fun to do once with a great action movie but it isn't something I would pay that much to do again. I also had cake so that made me happy.
I had a hellish week at work last week so I didn't post much. Sorry about that but by the time I left in tears a couple of times I got home and didn't want to do anything but complain. I am still not feeling great about the work situation but I have to learn to deal with it because it is my job and I do need to work. The day dreaming about winning the lottery really picked up last week though. So
So today I have an Indie polish for you from the brand
Lacquistry
which can be purchased on Etsy. Right now her shop is closed but I was fortunate to have gotten a hold of the two polishes I did a few months ago. This is another one from my back log so my nails are longer in these pictures. I actually just had to file them down this weekend after a series of breaks. It wasn't a good week. lol.
Lacquistry Gutter Snow.
I absolutely love this polish.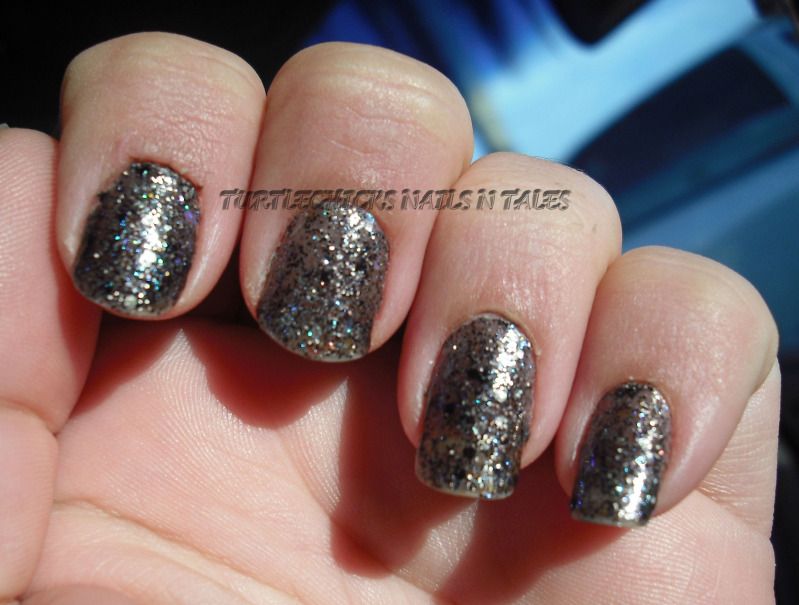 I used three coats of Gutter Snow. As with most heavily glittery polishes this one needed thinner. I actually didn't thin it when I did this mani but I should have.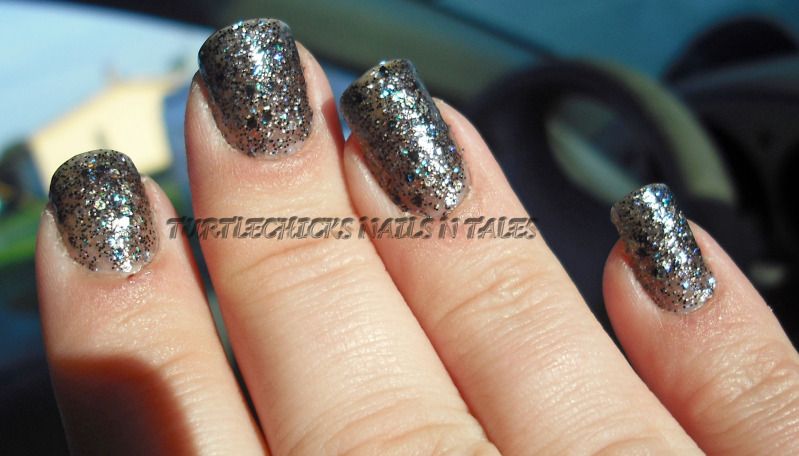 It was fairly easy to work with despite the thicker polish.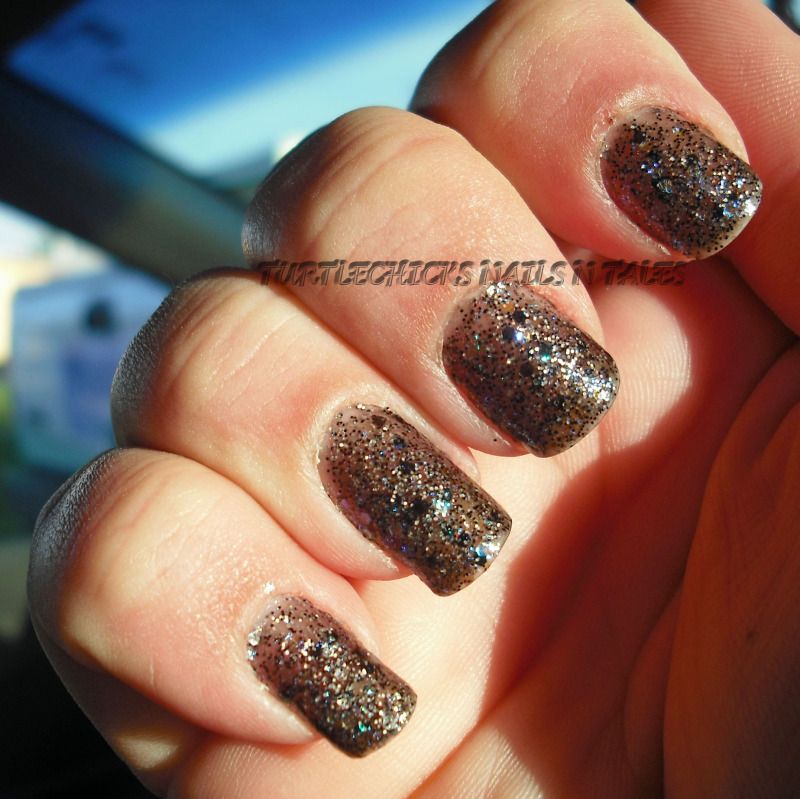 This polish very much strikes me as perfect for the name. It looks like it would be snow found in a gutter. This is of course coming from a Florida girl so I don't have a lot of experience with gutter snow lol. I did live in Michigan for a year and I have seen dirty snow before but I am no snow expert.
I love the way this baby sparkles!
I had actually ordered another polish instead of this one from Lacquistry however Jenna contacted me because there was an issue with the polish I had originally ordered. She wanted to let me know that she had a report of an issue with the glitter tinting the base. She was extremely nice to talk to and offered me the option to switch my order. I ended up switching the order because I also was dying to get this one and it just made the choice easier if the other one had an issue. She was super sweet and I thought the customer service was great.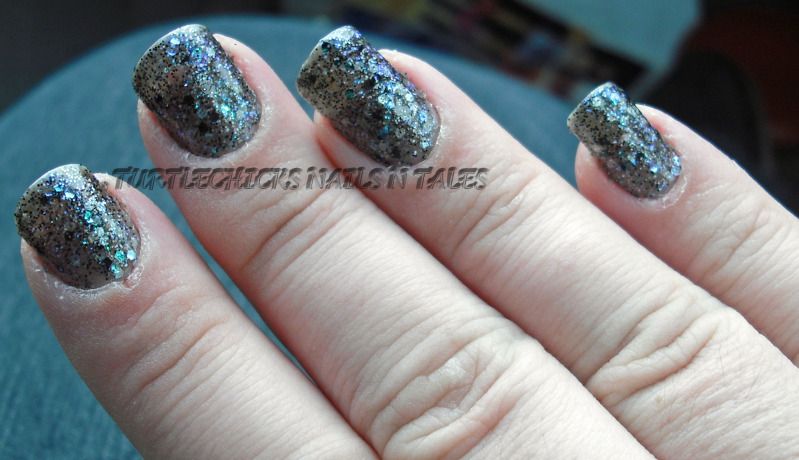 I need to catch her when the shop is open because there are a few other polishes I really want from her store.
I spent a lot of time staring at this mani lol.
That's all for now :)