Hey Everyone! Today I am going to show you lots of pictures from a mani I did awhile back. I am going to make it a quick post though. I have an order for 100 chocolates that need to be done so that is going to keep me busy for the next couple of weeks. Posts will probably be shorter due to that. My left eye is also acting up again so I have to constantly remind myself I need it and don't really want to claw it out. It is very annoying.
I had used Essie Bobbing for Baubles on my nails and it got a little dinged up so when I was bored at work I topped it with OPI Blue Moon Lagoon. I only did one coat of Blue Moon Lagoon because I am trying to hoard it but this mani probably needed two coats because you can see where it is uneven.
I love this polish!!!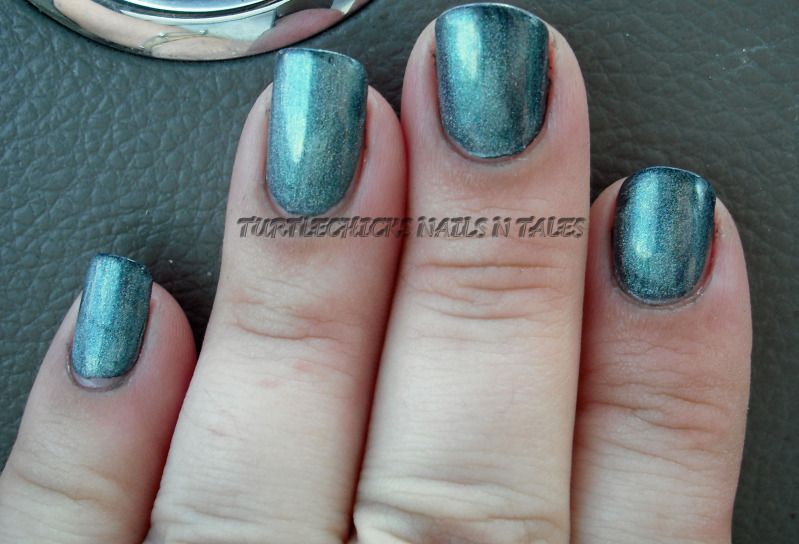 Blue Moon Lagoon is pretty holo but when you couldn't see the rainbows it looked kinda milky and uneven over BfB.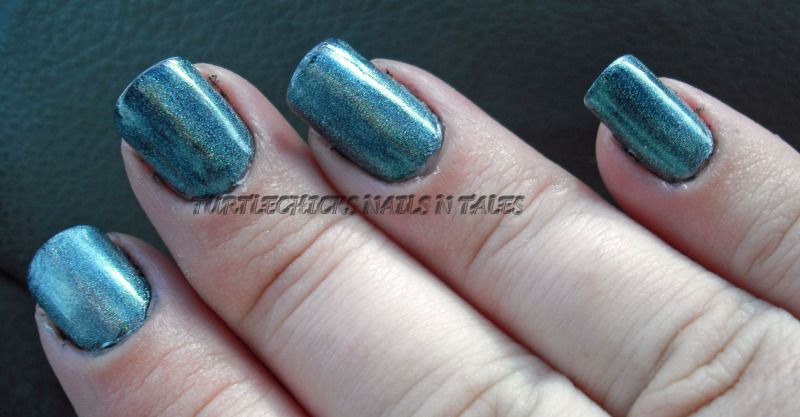 It didn't look bad but it didn't look great either.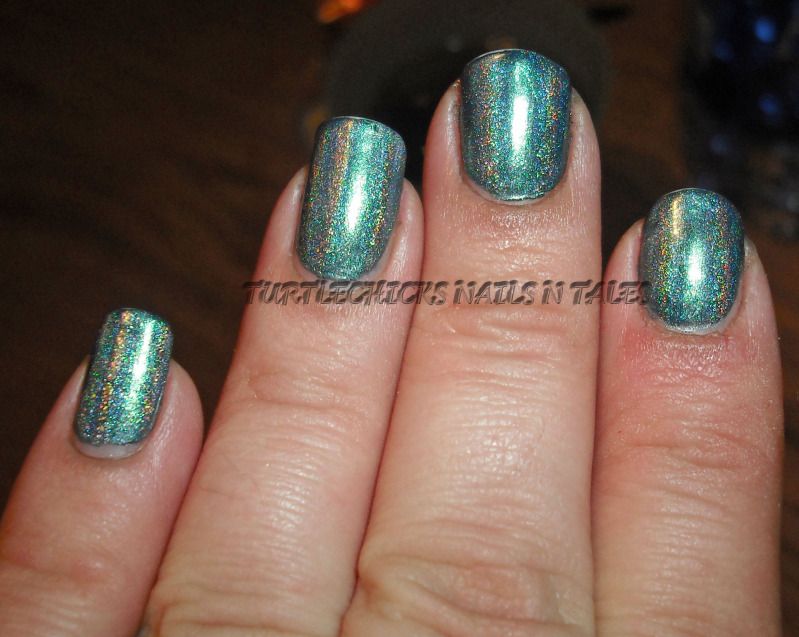 When the rainbows come out to play though it looks REALLY good.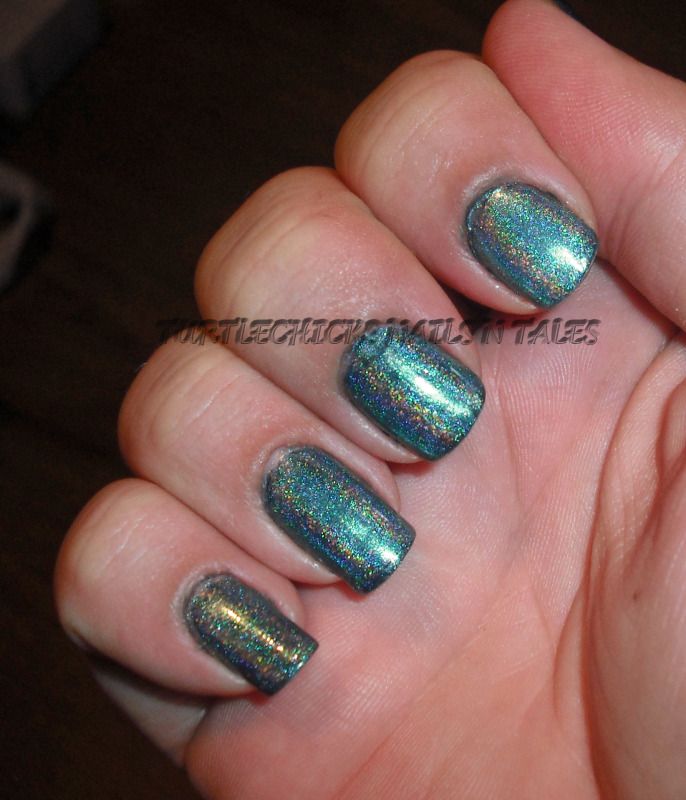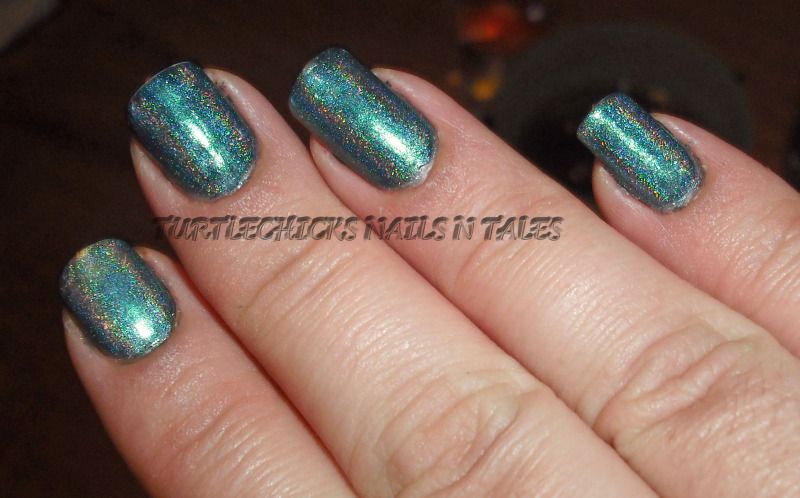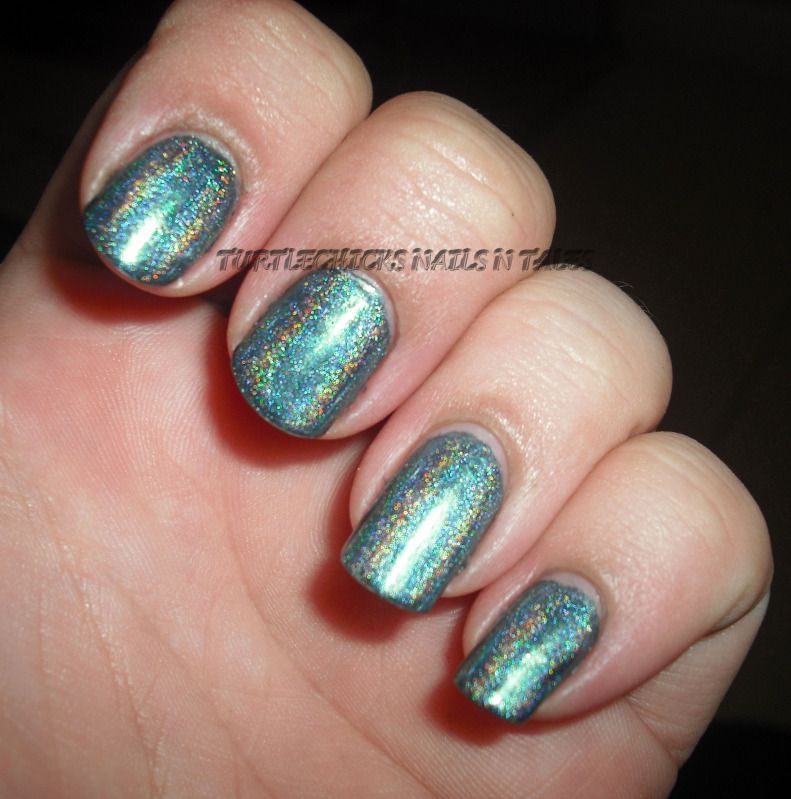 Look how pretty the rainbows are! I can't believe this polish took so long to come up on my radar.
That's all for now :)