Hey Everyone! I am going to make this quick because I have tons to do tonight. Well, tons I want to do tonight anyway. Who knows if it will all get done. I need to take some pictures too before the sun is completely gone. The polish I have for you today I bought on a whim at Sally Beauty Supply yesterday. I actually LOVE it though. I must say in order to get these pictures as accurate as possible I had to photoshop the beejeezees out of them. The color isn't accurate in all of them but I did what I could. It is very much a blue color and not as purple leaning as some of the pictures looked.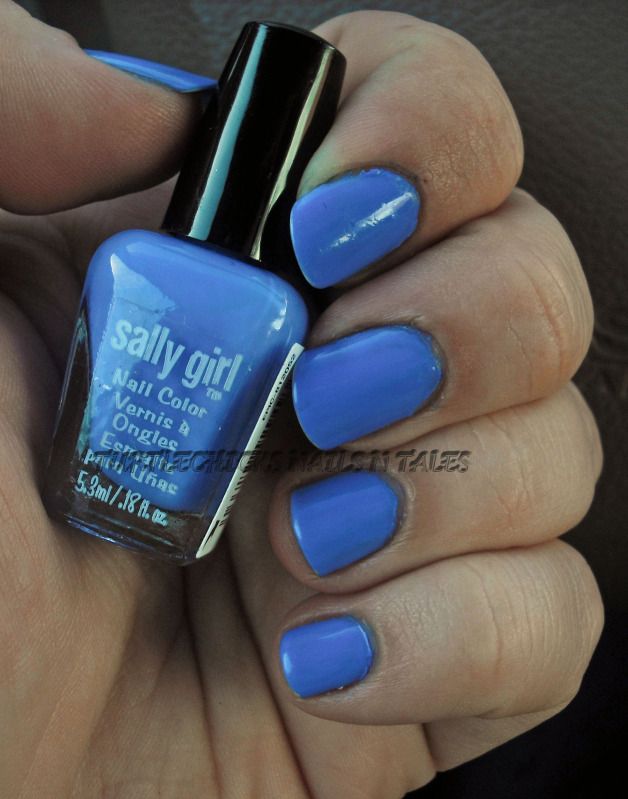 Sally girl Epic. This picture is pretty color accurate and didn't need too much photoshop work. I used ONE COAT of this polish. ONE COAT! I almost fell off the couch.
It got a bit of tipwear at work and I was trying to do cleanup while on the phone with a customer so that was interesting.
I did feel like a giant using this tiny little bottle of polish.
It is like a dark cornflower crayon. I love the color. LOVE the creme. It is perfect.
The little brush didn't bother me at all and was especially good for my little mutant nubs.
I did have to redip the brush for my longer or bigger nails but the brush is really small so that is not surprising.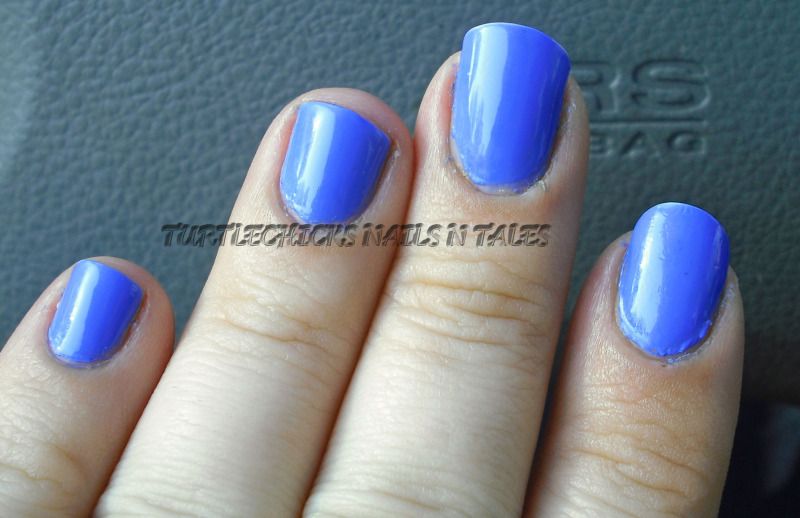 I have always thought about getting these little polishes but never did. Now I am thinking I will have to give them a try again. I was pleasantly surprised.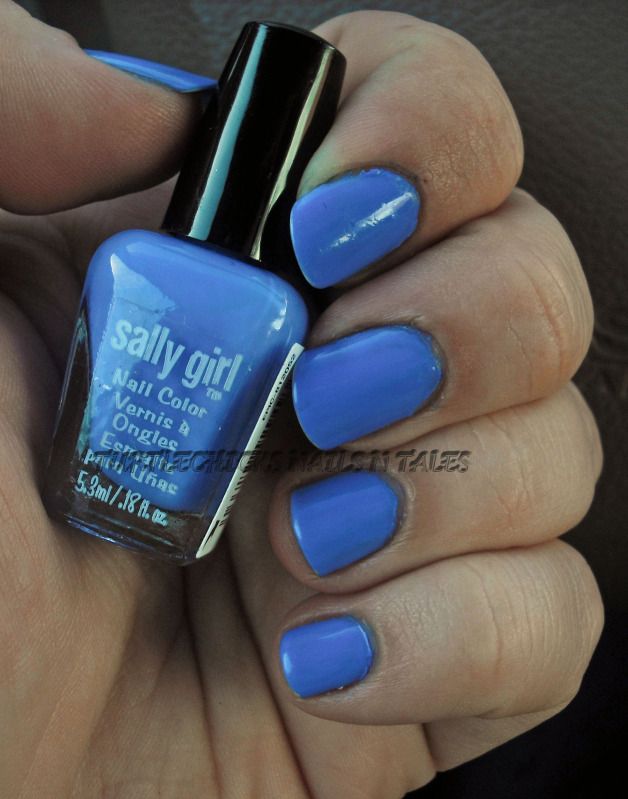 Since polish is on sale right now at Sally's buy 2 get one free I picked up two other colors. I will have those for you at some point :)
That's all for now :)