Hey Everyone! Things are going to be a little crazy for the next couple of weeks so I apologize now. I am working my job and also covering for the warehouse guy for the next two weeks so I am going to be going crazy. Today was a pretty slow day so things weren't too bad but I anticipate tomorrow or Thursday being busier. It should be fun. I also have to compete with my son for the computer since his homework assignments have to be done online. Tonight the computer was also hijacked by my mother so it has been interesting. I think I spent a good 30-45 minutes trying to roll a skein of yarn into a ball too. So many knots so little time. I am pretty tired but that is mostly because I was up really early this morning.
Tonight I have another blue mani for you to enjoy.
BB Couture Signs of Spring from the 2010 Ladybug Collection.
This was three coats. I did have a little cuticle drag going on but it was really because I didn't wait long enough between coats.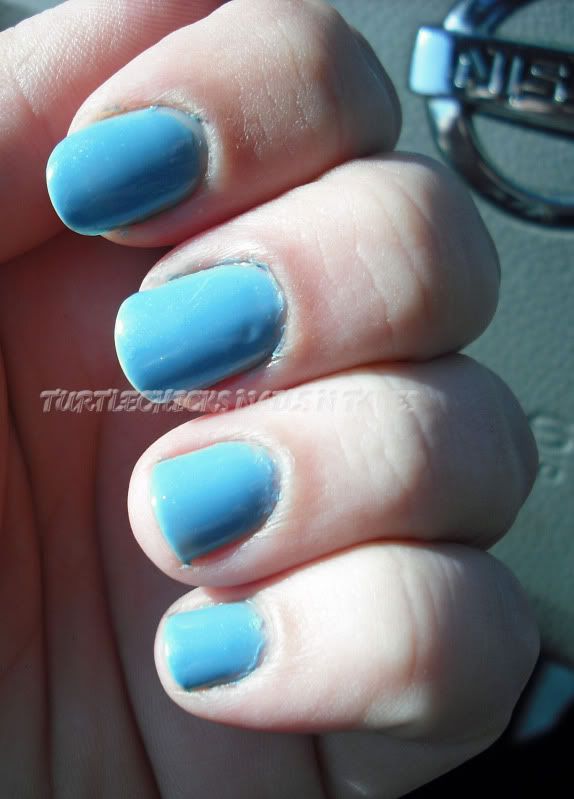 The formula was nice but a little on the sheer side. I won't do four coats but with the cuticle drag I think a few nails could have used it.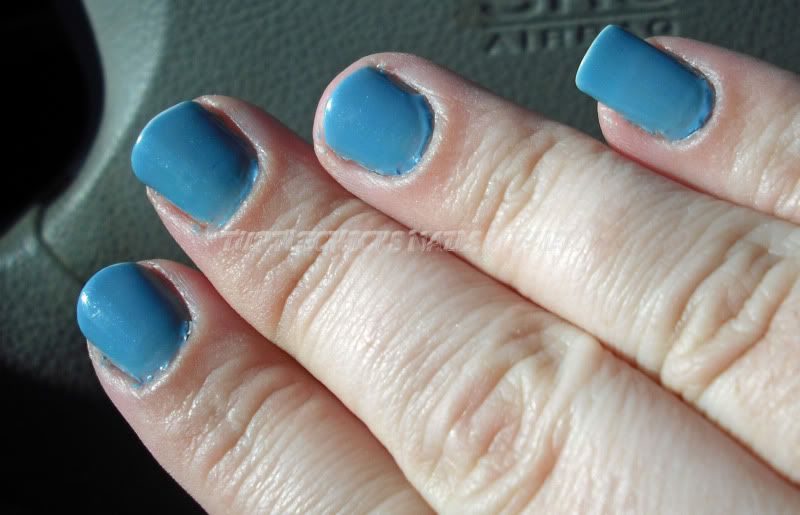 One of the things I have to apologize for now is the lack of clean up. I didn't have a lot of time to get them cleaned up last night and I meant to do it today but I didn't get a chance to finish. This is probably going to be more of a problem these two weeks but I promise to try and make them presentable.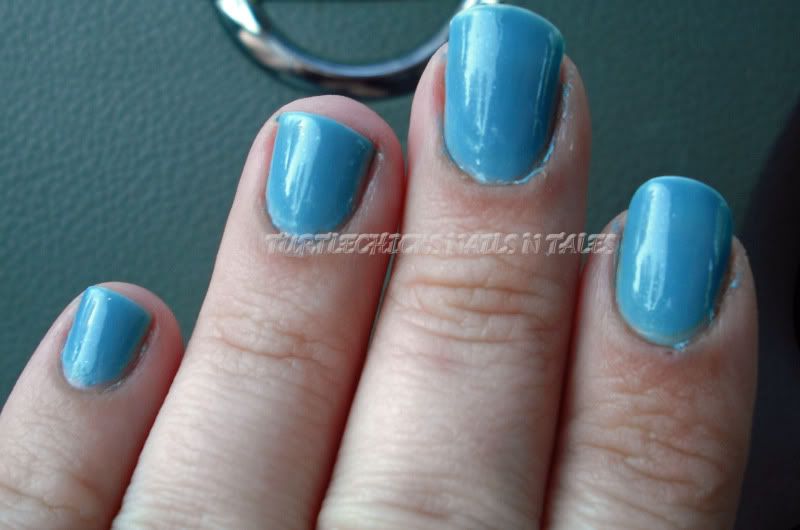 It is a pretty light blue. It is a little darker and dustier than a baby blue but along the same lines. The shimmer in this one is so pretty.
You can see the cuticle drag on this hand much more unfortunately.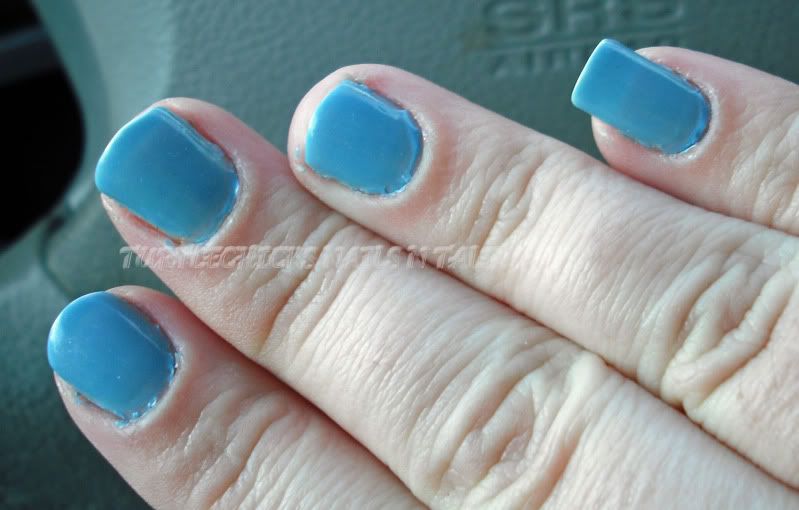 Oh macro how you show my flaws mercilessly.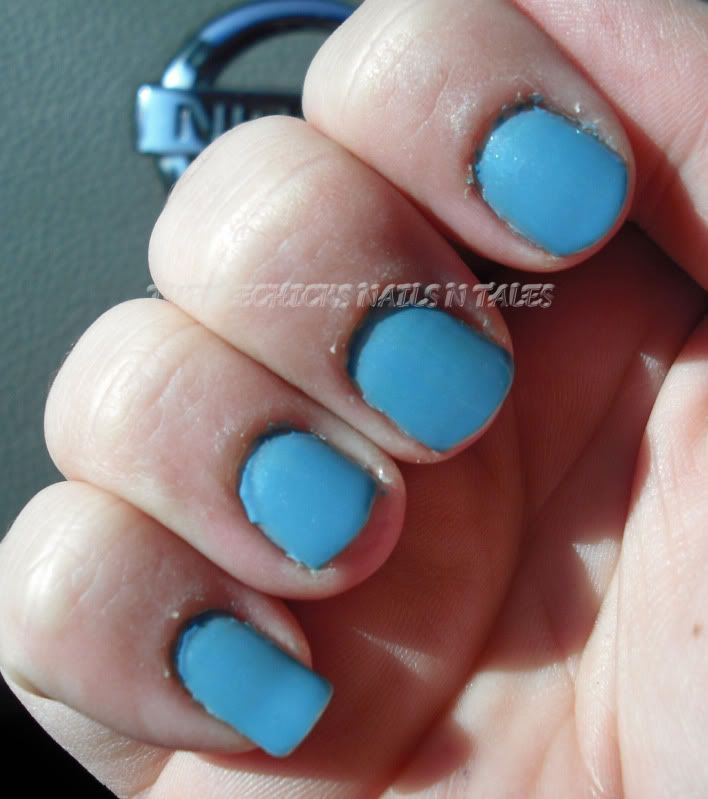 This polish is gorgeous and held up really well through a day of warehouse work. I only had some very minor tip wear. I have not met a BB Couture that I don't love.
That's all for now :)