Hey Everyone!!! Today is a special day and I wanted to do something special for it. April 2, 2012 is the fifth annual World Autism Awareness Day. I wanted to show my support by wearing blue nail polish today and throughout the month of April which is Autism Awareness Month. I know a few people with autistic children and I know a few people that are married to someone with autism so this was something that is pretty important. Many people are showing their support by putting a blue light on their porch. I am pretty much always running behind on things so I don't have a blue light up yet but I am going to try and get that up sometime this week.
I actually just changed my mani to a pretty blue mani but the pictures aren't ready for you so I am going to show you a recent blue mani. I received this polish from my secret bunny and wore it immediately because I LOVE BLUE! lol It is a gorgeous polish and fit the blue theme.
Y.C.C. polish # 122. I tried looking it up to find some information on the brand but best I can tell is it is from the UK and it is gorgeous. It is a deep royal blue holo polish.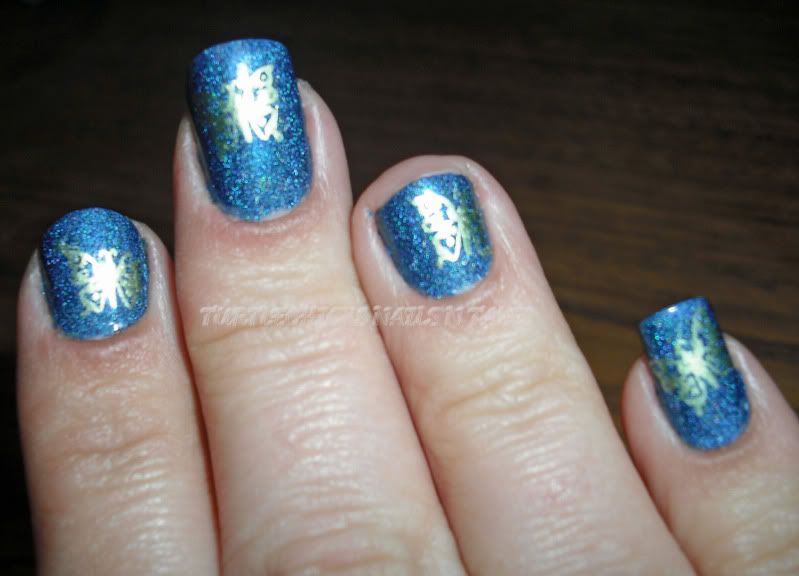 The polish is gorgeous. The holo is not crazy strong but it is gorgeous and it doesn't hide, even indoors. I LOVE this polish. I want more from this brand because the formula was great!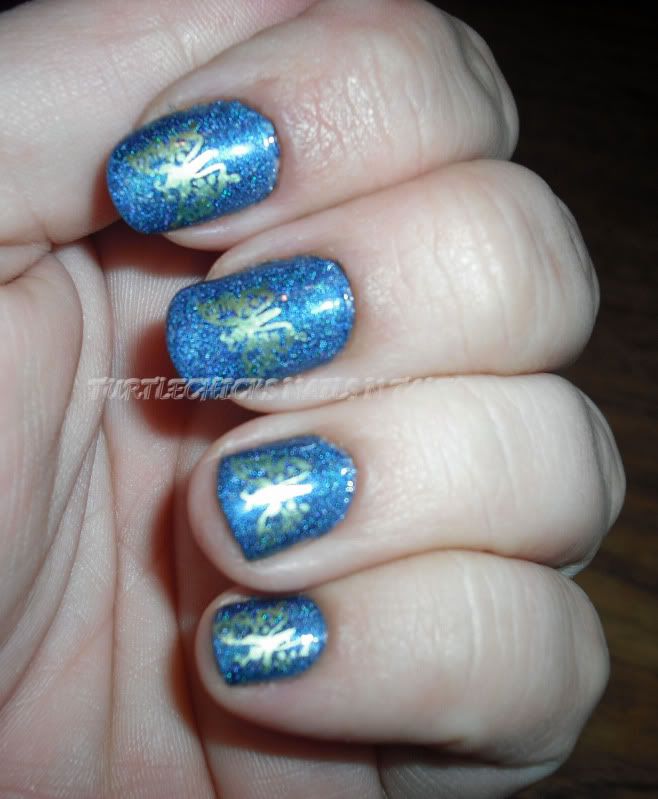 This was two coats. I am so impressed by this polish. I have another green shade that I can not wait to try. I was trying to find some of these on the bay of evil but haven't had a chance to really search.
I used a Sally Hansen Color Quick Chrome Pen in Chrome Green to stamp the butterflies. I used plate B70 for the butterfly image.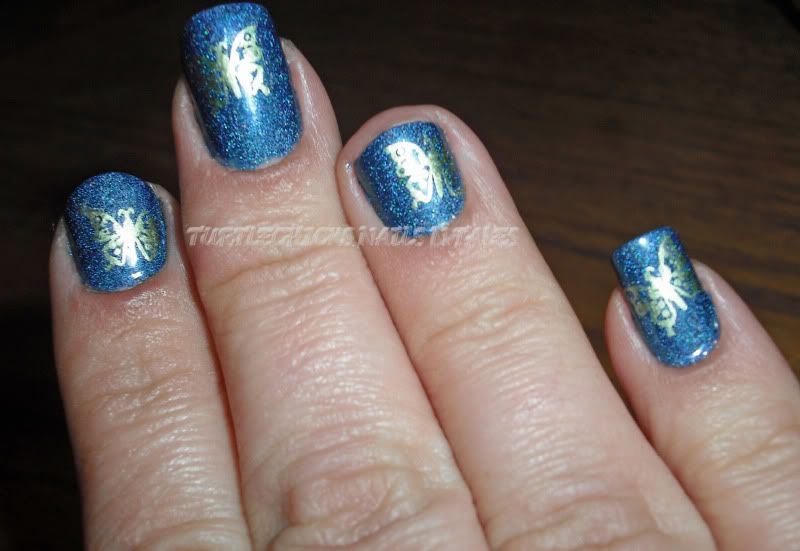 I always have an issue figuring out what to do with the single images on the stamping plates. I also have an issue lining up the images to match lol. The butterflies at least have a built in excuse for being all over the place. They are flying.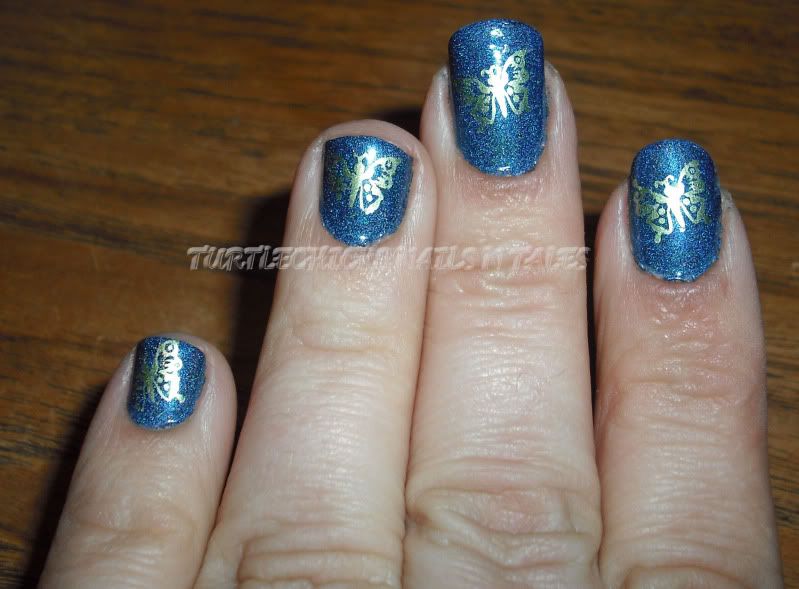 I really am loving the color of this polish. I am slightly all about blue.
The blue polish is also significant for another reason. One of the members of our nail polish community is using blue nail polish to remember her sister who's favorite color was blue. This month not only will the blue be worn to bring awareness for autism but also in memory and as a tribute to her.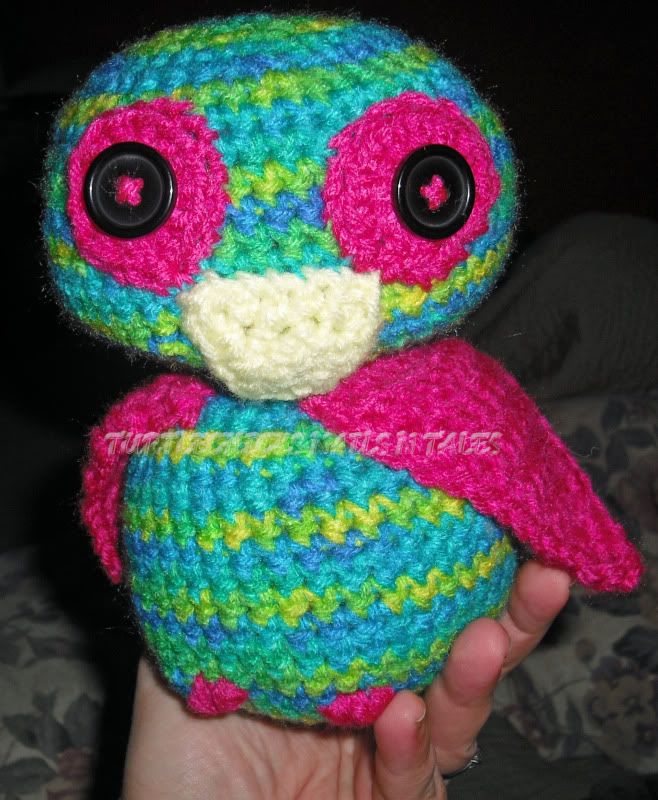 And a quick picture of my owl that I crocheted recently.
His head is a little crooked but he is a cute little owl.
That's all for now :)