Hey Everyone! Today is Bruce Kittlee Master Ninja Warrior's BIRTHDAY!!! Ok, it is not technically his birthday but it is the day we found him so we are just calling it his birthday. He is ONE year old today!! He also celebrated by staying up all night last night and making sure he kept us up as well! Between making noise, climbing on stuff, jumping on the bed, he was having an early party. I have been chasing him around the house trying to get him to wear the birthday hat I crocheted him but it isn't going well. I will definitely have pictures of that when I get them!
This was ONE YEAR AGO when we found him running in front of our car in the middle of a busy street.
He is soooo big now! My little terror.
Ok. I have a mani for you today too.
Sinful Colors Morning Star.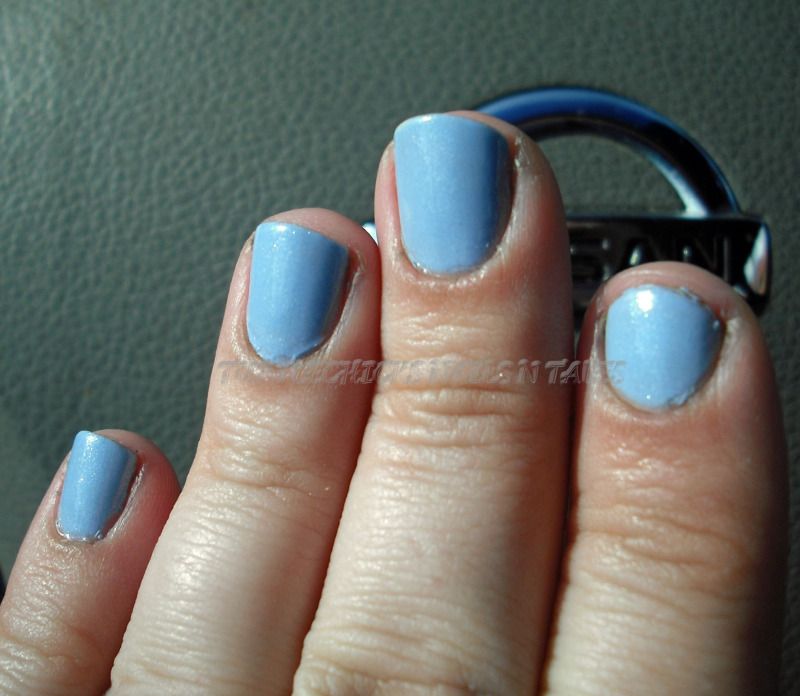 This is three coats. It applied quite nicely. I am really impressed with the Sinful Colors I have been getting lately. They are on sale at Walgreens this week too. For 99cents you can't go wrong.
This one is a gorgeous spring time color. It is a glass fleck which is awesome. I love how pretty the shimmers and sparkles look.
Look at the pretty glass fleck effect.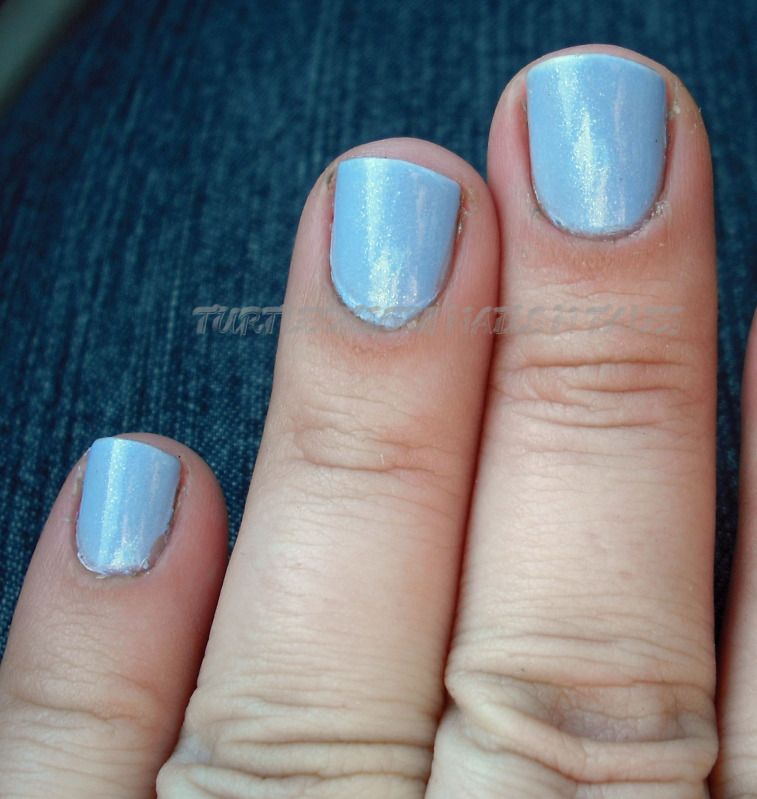 I know this was put out in a collection but since my Walgreens stores don't really believe in putting out the displays I have no idea what display this one came out of.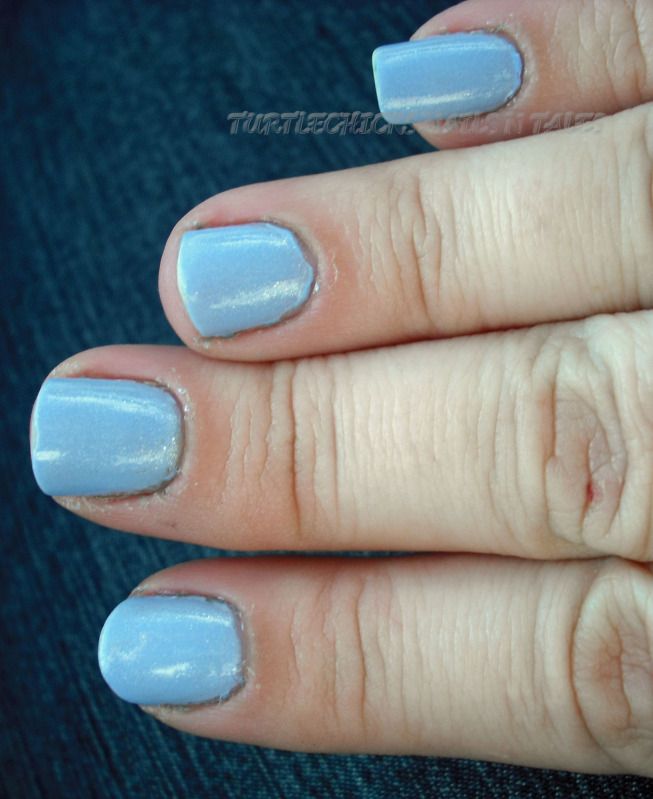 I like the colors Sinful is putting out lately. This one is a darker cousin to Cinderella. I know I have seen a pink and purple glass fleck that may or may not have been in the same display. I wish my local Walgreens stores would get on the ball.
This is a great spring color and a great blue for Autism Awareness month.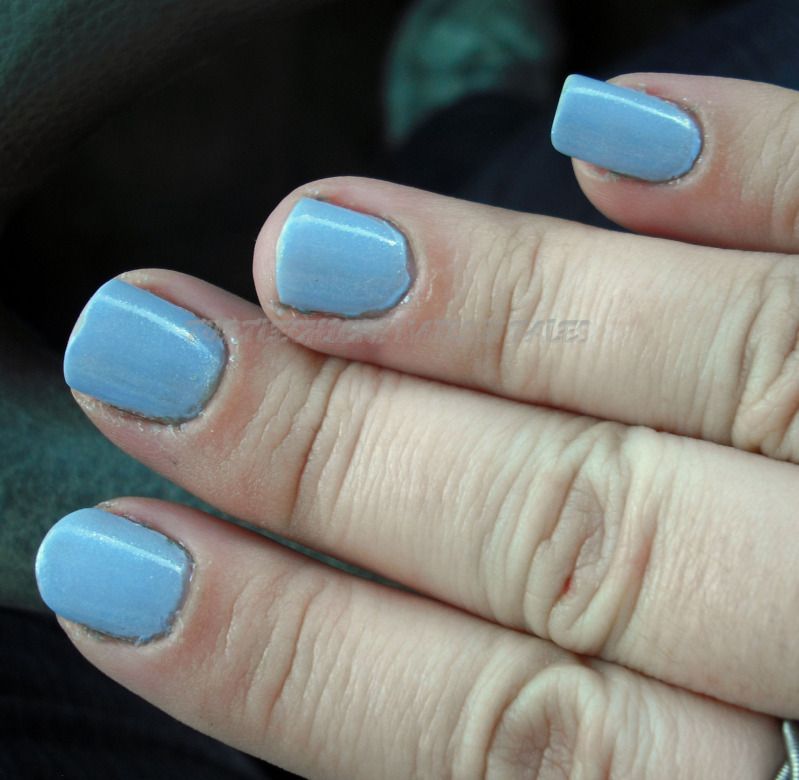 The quality of these Sinful Colors is making me want to go stock up while they are on sale.
OH I am looking at new cameras too. Hopefully I will get a replacement for my poor dying friend and have the capability of taking better pictures. I am quite indecisive though so picking one is going to be fun.
That's all for now :)