Hey Everyone!!
I went to the eye doctor yesterday. My eyes will not be exploding or ripped out. I got some drops and some instructions and a new prescription and I should be improving soon. I hope. I LOVE my eye doctor and actually enjoyed going there. I just wish it wasn't so expensive without insurance. I should be sporting new glasses soon. That whole ordeal kept me from blogging last night though so you can blame the nice doctor :) My eyes didn't enjoy having stuff put in them and air blown at them and flashes of light. They do feel a bit better today though so that is good.
In other news the bf was telling me yesterday about this momma cat and her two kittens that were living in the next door kennel to the one he works at. It is empty right now so they were safe but aren't safe in general on the compound. Unfortunately this morning momma was found in the street. He doesn't know what happened but some jerk probably hit her with a car. The poor babies were alone and crying so he snatched them up before something happened to them. They are in a box at my feet right now sleeping. Our vet is AMAZING and was able to take a look at them for us today. They are healthy but teeny tiny. I will have pictures for you when they are awake and I can take some. We need to find them a home but right now they are so small and need to be bottle fed. I don't know what it is about the month of April and finding teeny tiny kittens but we have done it again. Funny thing is when we found Bruce we had already had a trip to Disney planned and ended up having to take him with us. These little guys will be joining us on our weekend getaway tonight. We were already bringing Bruce so we have a pet friendly hotel already lined up. It should be an interesting trip now.
Speaking of Bruce Kittlee Master Ninja Warrior, I was finally able to catch him and put his birthday hat on him. He didn't approve, didn't like it and didn't want anything to do with it. He gave me the Ninja Warrior Death Stare.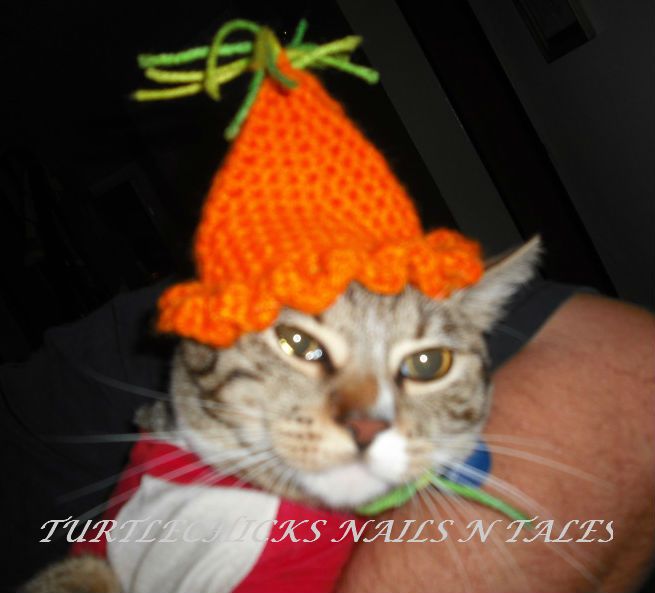 Today I have another blue mani for you. I remember searching high and low to find Revlon Blue Lagoon. I love blue and loved this color. I finally found it but then it was untried until I wore it this week.
I used two coats of Blue Lagoon.
I found this Wet n Wild craze crackle polish at Wal Mart one day. It is called Plenty of Fish in the Sea. It was all alone and abandoned on a random shelf. I meant to just check the price but forgot it was in the cart and ended up buying it. I also ended up being really annoyed because I wouldn't have bought it if I knew the price before paying. It is a nice color but it is a crackle which I didn't really want to pay full price for.
Blue Lagoon was still a little bit wet I think because this one didn't crack really well. I think it was due to the polish still being a bit wet.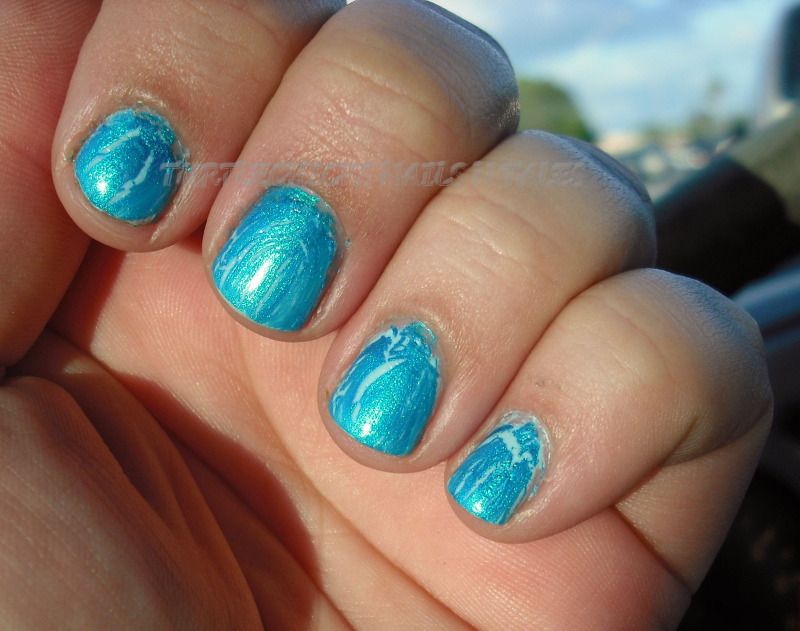 I do like the color but I didn't enjoy the way it cracked. I guess I will have to try it again on polish I KNOW is dry to see if it is the crackle or the polish under.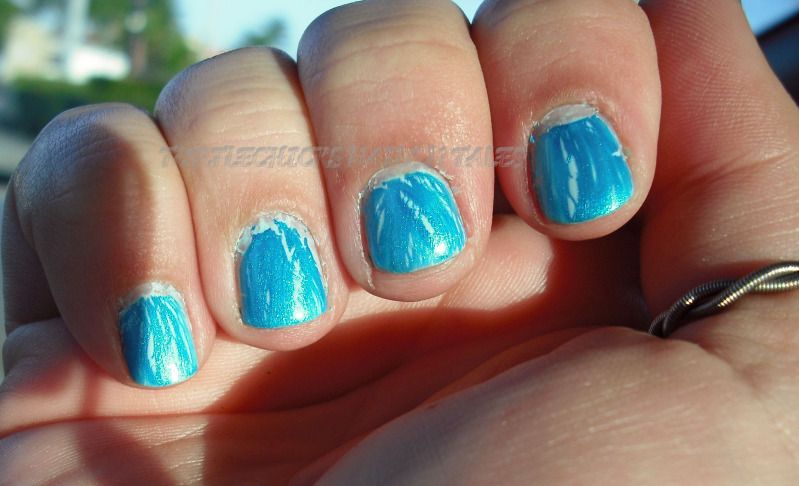 It is a nice watery color though. I liked the two together.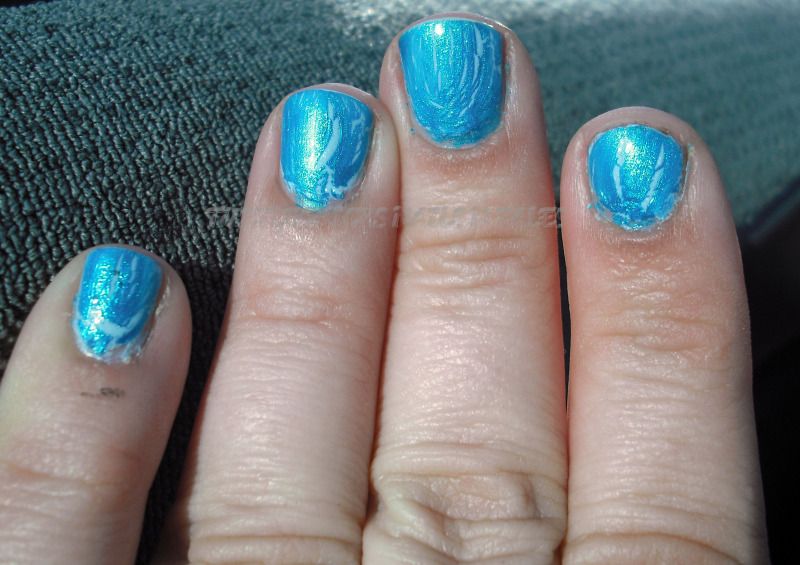 Plenty of Fish has a nice shimmery look to it.
I don't know what is on my pinky, I think I had an issue with tape that day.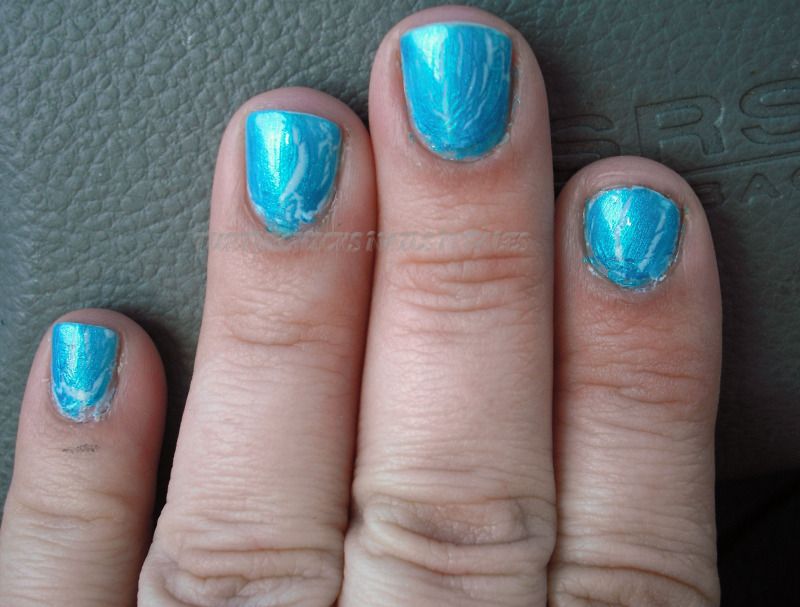 I hope everyone has a great weekend! I am probably not going to be able to post any manis this weekend but we will see how it goes.
That's all for now :)