Hey Everyone! It has been hectic. The puppy gets surgery Monday, the kittens returned last night and I am sitting here trying to figure out WHY I smell pee. I am fairly certain mr. puppy peed over here somewhere but I just swiffered the floor and can't figure out where. I sincerely hope he did NOT pee on my mother's desk. If he did I really hope I am NOT home when she discovers this. I can tell you this, it is driving me nuts. Maybe he peed on the leg of this chair? I don't know but I am going to post this quickly so I can try and figure it out before I lose my mind.
Today I have for you a Zoya polish from their Mod Matte Collection.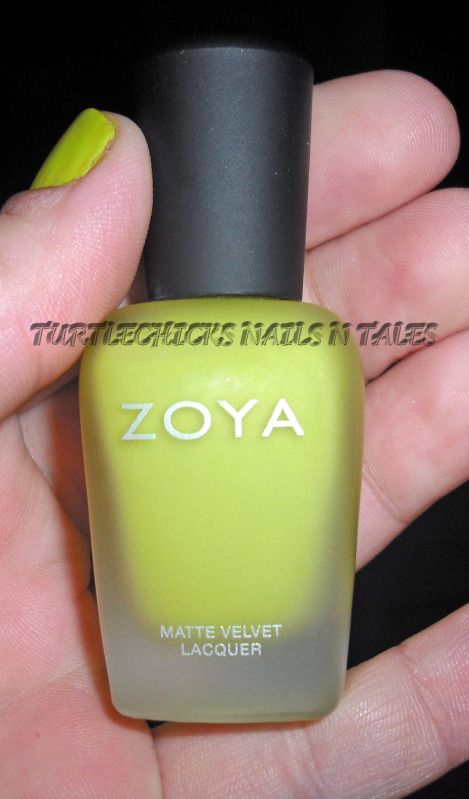 Mitzi is described as a "funky murky light yellow toned lime" by Zoya. It is a matte type finish though I put top coat on it so I can't show you that aspect of it.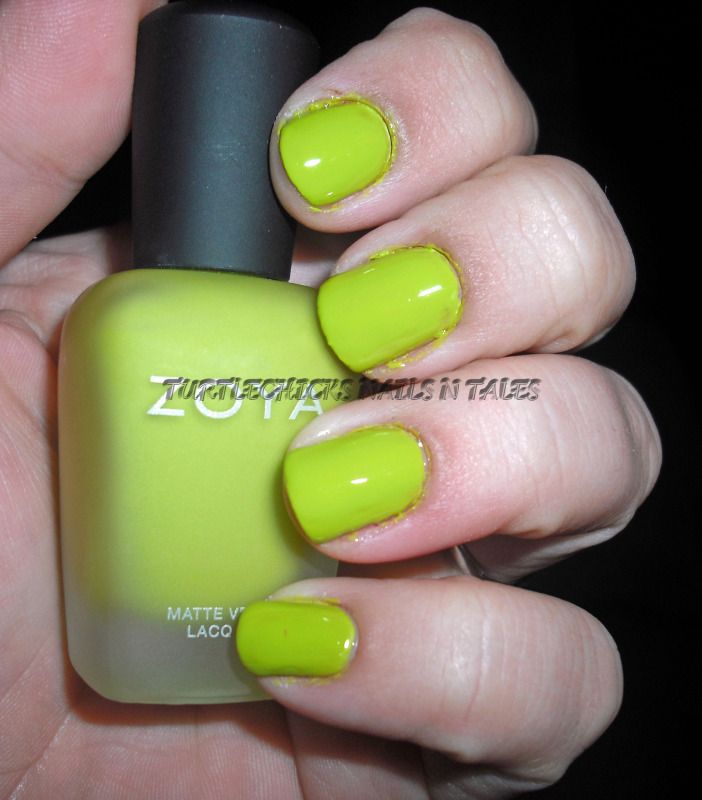 Please excuse the lack of clean up on this mani. I have no idea why I took this picture pre clean up but I did.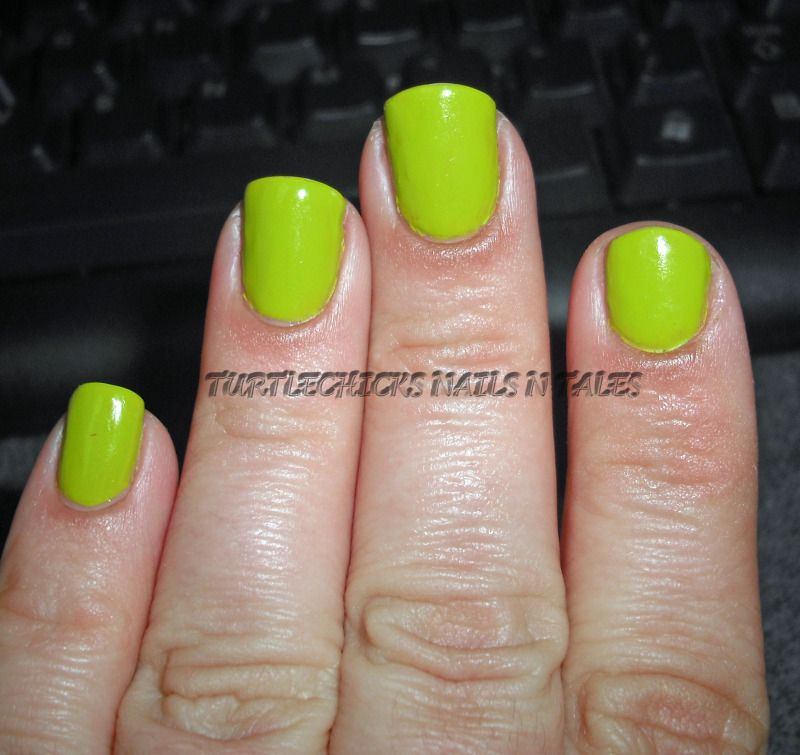 I love the color but this sucker did not apply well for me at all. I am not sure if it was due to the experiment I have been doing with my base or if it was due to the polish.
It might of just needed some thinner though. I am not sure yet.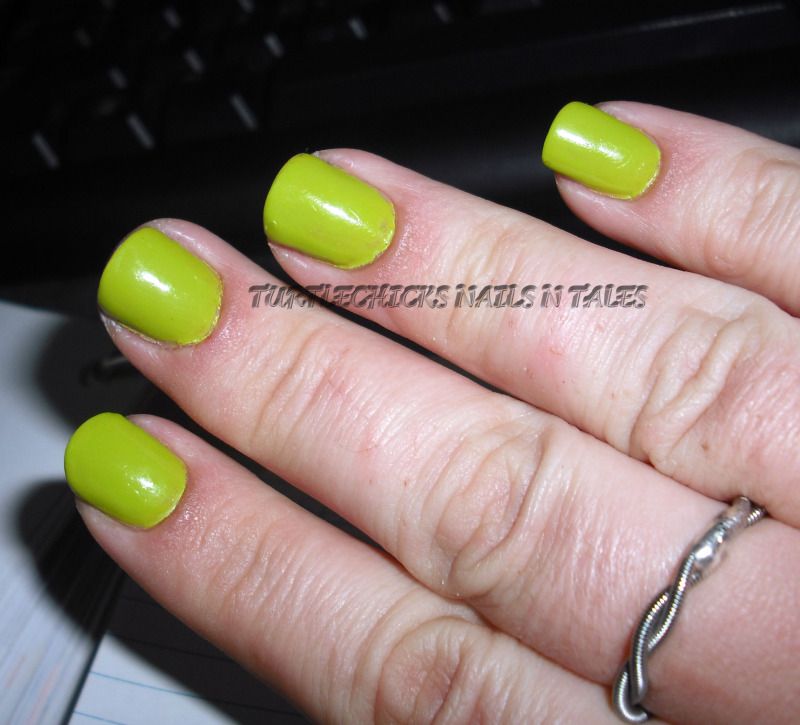 I am totally loving the color though.
I had to use three coats to even in out after the awful application.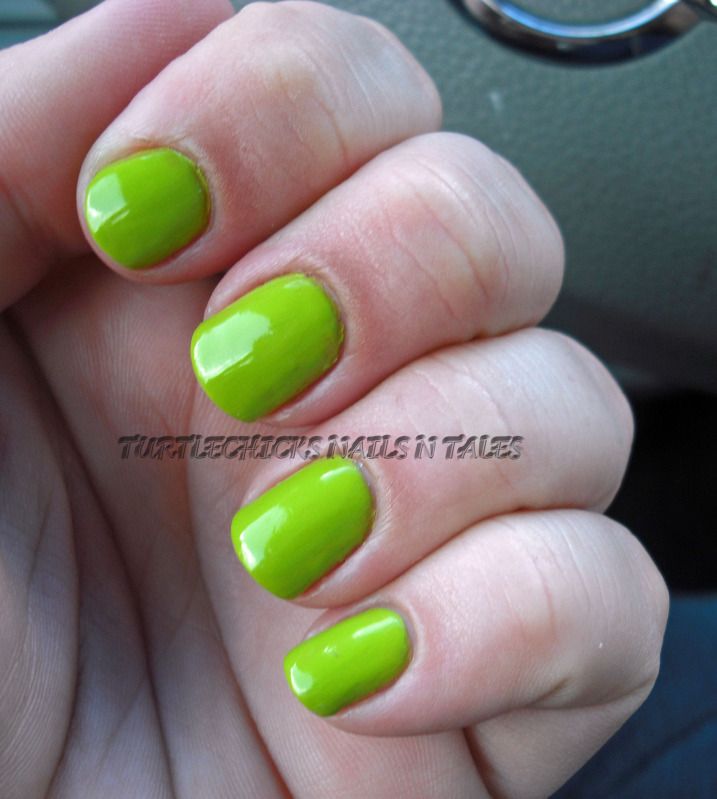 Due to the polish being matte-like it dried pretty fast.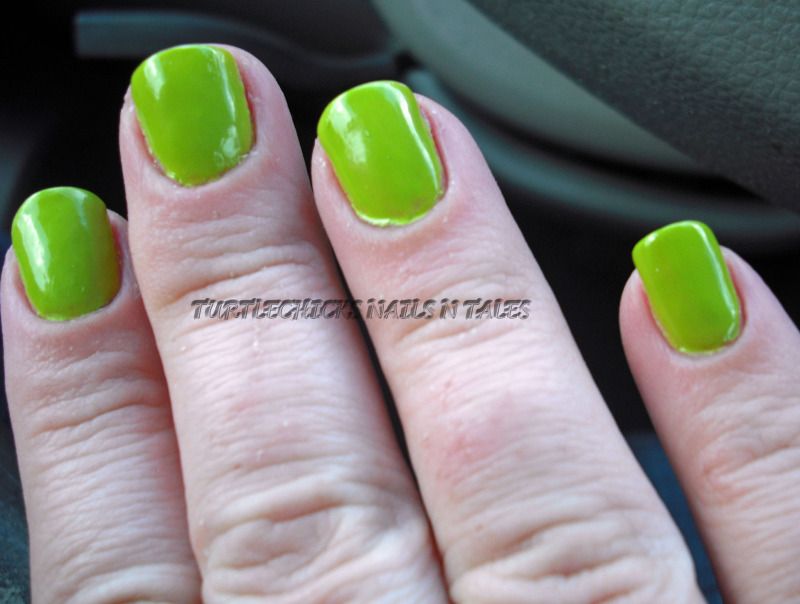 It is a super fun summer color and would go great with a fruity mixed drink with those little umbrellas.
You can see where my fingers were all tore up from the kittens. They are finally starting to get back to normal now that the kittens aren't being bottle fed and ripping them to shreds.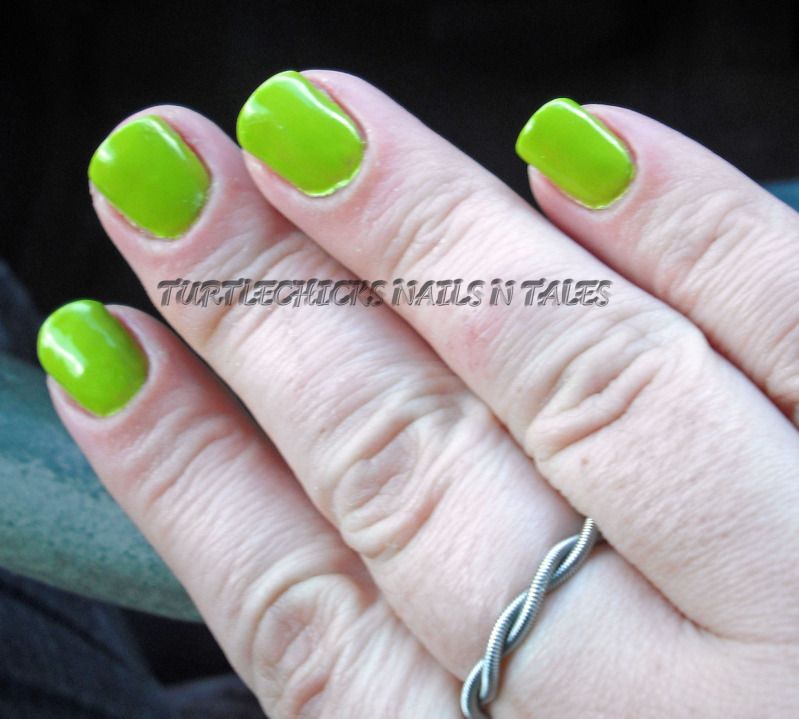 Ok I found a sniffer to help me figure out where this is coming from. I better go before he changes his mind lol.
That's all for now :)